Here are seven cities with the most affordable houses and cost of living in the United States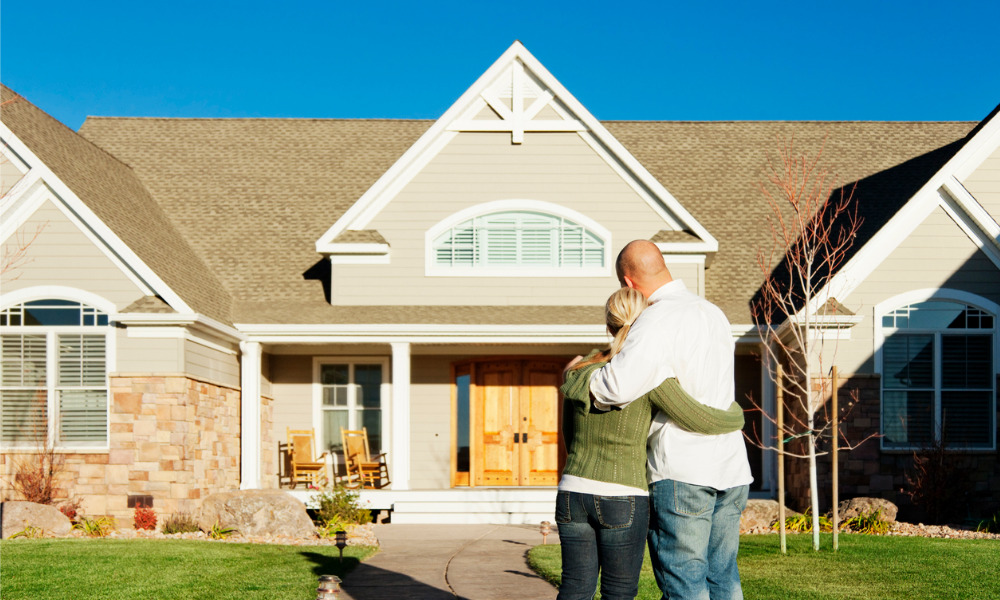 It's always a good idea for homebuyers to look through a prospective area's median home prices and cost of living in order to make a financially sound decision. However, factors such as home values, mortgage rates, insurance, and day-to-day expenses can vary widely depending on the zip code.
As such, we examined cities and metropolitan areas with a population of at least 100,000 residents and identified the seven most affordable locations for homebuyers.
Read more: Rates are rising, how can you secure the cheapest mortgage for your customer?
Measuring a city's housing affordability
Our ranking is based on current median home prices for single-family residences according to Zillow, and the median household income per city based on the most recent report by the US Census Bureau.
Additionally, we only considered cities with households that spend no more than 30% of their gross monthly income on housing expenses. Those that exceed the 30% threshold are considered cost-burdened and "may have difficulty affording necessities such as food, clothing, transportation, and medical care," according to the Department of Housing and Urban Development (HUD).
Data on home insurance rates and daily cost of living are also included. The former refers to the annual costs of an insurance policy for rebuilding or repairing your home in case of unfortunate or catastrophic events.
If a city's average home insurance fee is close to the national average of $1,361 for a $250,000 dwelling coverage, it can be inferred that the location is more affordable and safer from the impacts of disasters like storms and flooding.
For comparative purposes, calamity-prone cities in Kansas or Oklahoma may have insurance rates higher than $3,500, according to Bankrate.
On the other hand, the average cost of living is estimated using the Cost of Living Index (COL) from BestPlaces, an online service that provides global quality of life information.
Note that COL is computed relative to the country's average which is assigned a base score of 100%. If a city has a COL of 85, then it is 15% cheaper than the US average. Conversely, a COL of 135 means that the place is 35% more expensive.
"The biggest factor in Cost of Living is housing costs – buying a house or apartment, or renting one," says BestPlaces.
Based on these criteria, here are the seven cheapest cities in the United States to buy a home.
Detroit, Michigan
Cleveland, Ohio
Toledo, Ohio
Memphis, Tennessee
Baltimore, Maryland
Milwaukee, Wisconsin
Montgomery, Alabama
1. Detroit, Mich.
Median home value: $51,083
Median household income: $30,894
Annual home insurance cost: $1,899
Cost of Living Index: 87.6
The Motor City has the lowest median salary on this list, but it also has the cheapest listing prices.
In fact, the average household in Detroit spends only about 6.5% of their monthly income on housing – which is extremely lower than the 30% threshold.
"Detroit has suffered major blows over the years – a failing car industry, racism-fueled out-migration to the suburbs and blighted neighborhoods caused by the Great Recession," says Forbes. "But it has been on the upswing for the last few years."
According to Payscale.com's estimates, food and transportation costs in Detroit are slightly higher than the national average by 3% and 8% respectively. However, the average annual cost of living is still extremely affordable at $24,903, based on GOBankingRates' data.
The city is also on Forbes' list of 10 cheapest places for fresh graduates to buy a home. In fact, the Michigan State Housing Development Authority (MSHDA) provides options to help first-time homebuyers or those who haven't purchased a home in the past three years.
For instance, the Michigan Down Payment Loan program provides down payment assistance of up to $7,500 to first-time buyers in Detroit and the rest of Wayne County.
Read more: 7 tips for first time home buyers in 2021
2. Cleveland, Ohio
Median home value: $88,987
Median household income: $30,907
Annual home insurance cost: $1,036
Cost of Living Index: 72.6
Transportation expenses like gas prices and bus fares are 3% higher than the national average, but housing is at least 13% cheaper in Cleveland.
The city owes its low home prices largely to its slow population growth rate, making housing supply relatively abundant. Cleveland currently has a population of 385,000 which is actually 3.75% lower than the headcount in 2012.
It may also be a good time to consider living in Cleveland because of its new economic growth programs. The city recently launched the Cleveland Innovation District program, a public-private partnership between the State of Ohio and several hospitals and universities.
This is expected to create about 20,000 jobs and $3 billion in economic impact in Cleveland, says Ohio governor Mike DeWine.
As for first-time homebuyers, the Ohio Housing Finance Agency (OHFA) has loan options for assisting low- and moderate-income individuals. For example, people with a credit score of 640 or above can apply for OHFA assistance in the amount of 2.5% to 5% of the home's purchase price.
3. Toledo, Ohio
Median home value: $92,674
Median household income: $37,752
Annual home insurance cost: $1,051
Cost of Living Index: 72.7
Toledo is the second city from Ohio on this list. Additionally, utility and transport costs are at least 3% and 14% cheaper – while healthcare is 14% lower than the rest of the country.
As a prospective homebuyer, you might be skeptical given Toledo's history of economic struggles in the 1980s. However, the Federal Reserve Bank of Cleveland has noted significant employment growth, particularly in the construction industry in recent years.
Moreover, the city's metro area has outperformed Ohio by 0.6% and the United States by 1.3% in terms of employment rates from 2018 to 2019, according to Forbes.
If you decide to buy a home in Toledo, you may apply for OHFA's down payment assistance program. You can also use the amount for mortgage closing and insurance costs. Just note that you have to repay it if you sell or refinance the home within seven years.
OHFA also offers housing grants of 2.5% or 5% to college graduates in Toledo. To qualify, you must have graduated within the last four years from an accredited college or university.
Read more: Top 10 most affordable metros for first-time homeowners
4. Memphis, Tenn.
Median home value: $120,260
Median household income: $41,228
Annual home insurance cost: $1,888
Cost of Living Index: 76
Utility expenses in Memphis may be 3% higher than the national average, but grocery prices and transport costs are lower by 9% and 11%, respectively.
Moreover, Federal Reserve data indicates a 9.9% increase in per capita income in the city since 2018. This correlates with the employment growth in the city's tech industry.
"Memphis is investable," says Anthony Young, director of capital programs at Epicenter Memphis. This non-profit business development service aims to raise $100 million for investing and providing resources to Black tech startups.
"Memphis outperforms our national peers in capital investments, specifically as we dig into the percentage of Black-led companies gaining access to capital and the fund's percentage of dollars invested into Black tech startups," says Young.
Additionally, there's the Tennessee state government and FedEx which are among the largest employers in the region.
Lastly, first-time homebuyers in Memphis can apply for assistance programs under the Tennessee Housing Development Agency (THDA). These include the Great Choice Home Loan program for moderate-income individuals with a credit score of at least 640.
5. Baltimore, Md.
Median home value: $177,249
Median household income: $50,379
Annual home insurance cost: $1,276
Cost of Living Index: 105.7
Baltimore's housing prices are on the higher end of this list, and its COL is more than 5% higher than the average – but it also has the highest median income.
First-time homebuyers can qualify for 30-year fixed-rate mortgages with lower interest rates through the Maryland Mortgage Program (MMP). It does not provide down payment assistance, but you can incorporate external down payment assistance with your loan.
Regarding job opportunities, government employment plays a big role in Baltimore and Maryland's economy. Based on 2019 census data, government workers in Maryland numbered 490,076.
"Of these, 145,695 were federal workers, 99,127 worked for State government, and 245,253 were employed by the county and municipal governments," according to Maryland State Archives.
Moreover, Washington D.C. and New York City are conveniently accessible to drivers and commuters living in Baltimore. Residents can work in these more expensive locations without paying NYC or D.C. rates.
Regarding costs of living, grocery, healthcare, and housing expenses in Baltimore are lower than the national average. However, transportation and utility costs are higher than national averages by 7% and 24% respectively, according to Bestplaces.net.
6. Milwaukee, Wis.
Median home value: $159,779
Median household income: $41,838
Annual home insurance cost: $947
Cost of Living Index: 84.9
This city is the economic and cultural center of the Milwaukee metropolitan area, which is the fourth-most densely populated metro in the Midwest.
In addition to the beer breweries that Milwaukee is widely known for, the city is home to several Fortune 500 companies such as Harley-Davidson, Rockwell Automation, WEC Energy Group, and Northwestern Mutual.
Furthermore, financial services, publishing and printing, and healthcare are the fastest-growing segments of the local economy. Healthcare alone makes up more than 25% of jobs in the city. If you are seeking a career in these sectors, moving to the city could be more advantageous for you.
Regarding first-time homebuyer advantages, the Wisconsin Housing and Economic Development Authority (WHEDA) partners with private lenders to provide loans with below-average rates.
Getting a WHEDA mortgage and down payment assistance can grant you as high as 100% financing for your home purchase, according to Bankrate.
The home insurance cost in Milwaukee is the lowest in this at $947 for a $250,000 dwelling coverage. The rate tends to be lower if you choose to live in one of its suburbs.
Read more: Median home price is more affordable than in the 90s says Arch MI
7. Montgomery, Ala.
Median home value: $107,944
Median household income: $48,011
Annual home insurance cost: $1,962
Cost of Living Index: 75.8
Besides having competitive home prices, Montgomery has a low median real estate tax of just $512 a year.
The Alabama Housing Finance Authority (AHFA) offers advantages to first-time homebuyers in Montgomery. For example, the Step Up program provides 3% down payment assistance to borrowers with a credit score of at least 640 and a debt-to-income ratio of no more than 45%.
Additionally, you may qualify for the Affordable Income Subsidy Grant if your annual income is not over 8% of Montgomery's current median income or $97,300 – whichever is less.
The city may fly under the radar of people who are seeking career opportunities besides affordable housing. However, this may be a mistake since Alabama has an expansive aerospace industry.
"Over 300 aerospace companies from more than 30 different countries have chosen Alabama, including industry giants such as Boeing, Lockheed Martin, GE Aviation, Raytheon, Collins Aerospace, and GKN Aerospace," says the Alabama Department of Commerce.
The state has several military aviation training facilities that are accessible from Montgomery. It also has a promising automotive manufacturing sector, with Hyundai expecting to add more jobs in 2021.
As such, Montgomery has several industries and smaller markets poised for further growth. "It is a place where a young family can earn a living, buy a home and build wealth," says George Ratiu, senior economist at Realtor.com.