The rise of remote working is giving homebuyers more options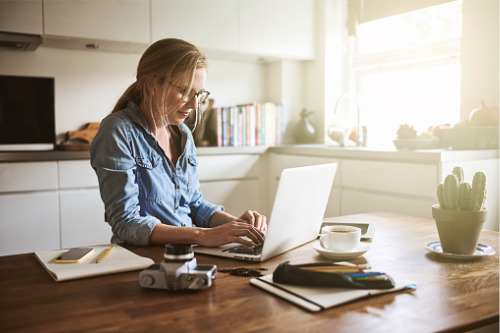 More Americans are working from home at least for part of their working week, creating a new opportunity for them to live in less expensive housing markets.
According to a new survey from Redfin, 1 in 4 US residents work remotely frequently following a move to a new metro area. More than half of those who are eligible to work remotely, 51.1% do so at least sometime after a move, compared to 44% before moving.
Thanks to low unemployment and rising wages, more people are able to maintain their salaries while telecommuting, meaning more bang for their buck when moving to a lower cost metro.
"The job market is very tight and employers want to hold on to people, so companies are much more willing now to allow workers to move," said Redfin chief economist Daryl Fairweather. "Plus, technology has enabled employers to let staff work remotely in a cost-efficient and productive manner."
Although more affordable housing is the most common reason for the move cited by respondents, the share is only 25.7%. However, 60% of those who moved to a lower cost metro reported having more money available for non-housing expenses.
Other key reasons for moving to a new metro include proximity to family/partners (21.2%) and retirement (17.9%).
For 1 in 7, being able to work remotely would be essential if they were to move to a new metro area.