A typical family in the area earns twice as much as they'd need to afford a median-priced home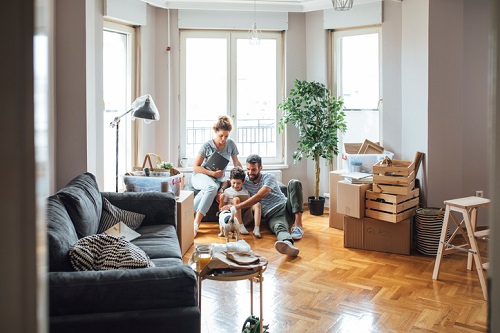 The average American middle-class family looking for an affordable home should consider starting their search in Motown, according to a new Redfin report.
The report ranked 88 metro areas by the percentage of the local median household income needed to afford a median-priced home, with a home considered affordable if it costs less than 30% of a family's gross income. The report found that a family in the Detroit metro would only need to earn $26,690 a year to purchase a home at the area's median price point. That's less than half of the area's $56,339 median income, making it the most the country's most affordable metro area.
Detroit is followed by Rochester and Buffalo in New York, along with Dayton, Ohio. Rounding out the top five is Pittsburgh, where households need to earn just over $30,000 to purchase a median-priced home.
At the other end of the spectrum, San Francisco was ranked the country's least affordable metro area for middle class families. The Golden Gate City is followed by four other metro areas in California: Anaheim, San Jose, Los Angeles, and San Diego.
"People who live in places like Detroit, Pittsburgh, and Cleveland tend to earn lower salaries than people in expensive coastal areas, but in many ways, the Midwesterners' quality of life is better," said Daryl Fairweather, chief economist at Redfin. "Even though they may make less money, it's easier to purchase a home and build equity while providing for a family."