Two mortgage pros specializing in VA loans join the company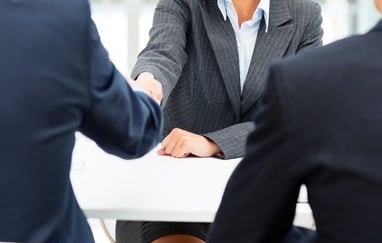 Mortgage lender Nations Lending has tapped mortgage industry veterans Bill Frazier and Kim McIntyre to oversee its newly opened branch in Enterprise, Ala.
Frazier and McIntyre, who have almost 50 years of combined experience, have been working together for the past few years. They previously served at Envoy Mortgage, where Frazier was a platinum producer and McIntyre was regional vice president.
In addition, the duo held leadership roles at Fairway Independent Mortgage, where McIntyre served as an area manager and Frazier managed a branch location, as well as in Waterstone Mortgage, where they both were area managers.
"Kim and Bill have a great track record of success and are consummate mortgage pros," said Corey Caster, executive vice president of National Production. "Attracting people of their caliber is key for continuing to drive growth at Nations."
McIntyre and Frazier's team specializes in VA home loans, USDA loans, and serving entry-level homebuyers. Their team is licensed in Alabama and neighboring states, including Florida and Georgia.
"It feels like home," McIntyre said. "It's the people, it's the culture, and it's the authenticity of those whom we'll be working with that really got our attention."