Here are some ways you can prepare if you're about to take the plunge as a first time home buyer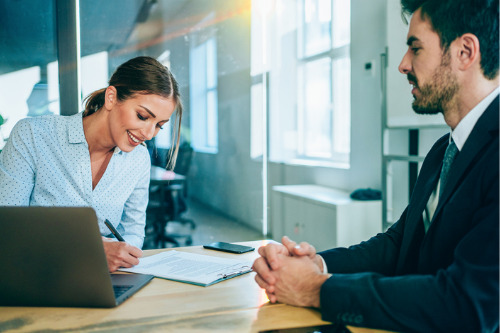 Buying a home for the first time can be as overwhelming as it is exciting. The process involves numerous steps and requirements, and at some point you will probably feel anxious about making an expensive mistake.
As such, it's vital to know the application requirements and advantages offered by the federal government for new entrants to the housing market.
Here are seven way you can prepare if you're buying your first home in 2021.
Read more: The 7 most popular types of mortgage loans for home buyers
1. Determine if you're ready to commit to a loan
The typical term for a mortgage loan is 15 to 30 years – and even if you're not planning to stay that long, buying a house is still a major commitment.
There are three fundamental questions that you should ask yourself to know you're 100% ready, according to Quicken Loans:
Am I willing to commit to this home and city for at least five years?
Do I have an emergency fund that can cover at least three months of expenses?
Do I have a stable source of income?
"If the answer to any of these questions is 'no,' you may want to hold off for now. Keep saving. Keep researching," says Quicken Loans.
2. Know the first time home buyer privileges that you qualify for
If you check the definitions from the Department of Housing and Urban Development (HUD), you will learn that the term "first time" includes more people than its name suggests.
For instance, you belong to this group if you haven't owned a principal residence for the last three years.
You also qualify as a first-time buyer if you are a "displaced homemaker who previously owned with a spouse" or you own a mobile residence not affixed to a permanent structure, according to HUD.
These would-be borrowers can get help from state programs, tax breaks, and government-insured loans. Moreover, they may be eligible for lower down payments and less stringent credit requirements.
3. Review your credit score and debt-to-income ratio.
Mortgage lenders need to see a healthy credit record as proof that you can make monthly payments reliably. That being the case, you must have decent debt-to-income (DTI) ratio and FICO credit score.
Your DTI ratio refers to the percentage of your income that goes to paying auto loans, credit cards, and other debts. You need to keep it lower than 43% to qualify for most conventional mortgages and good interest rates.
However, both Freddie Mac and Fannie Mae have released guidance that provides more flexibility for a DTI ratio of up to 50%, especially for first-time homebuyers.
Meanwhile, if you have a poor score or lack credit history, you should consider getting a credit-builder loan or a secured credit card. You can also ask a trusted friend or family member to make you an authorized user on their credit card, assuming they always pay on time.
Read more: New data finds high level of regret among homebuyers who purchased during COVID-19
4. Find the type of loan that suits your housing needs
Do your research on the types of mortgage loans that best matches your financial situation. As a first-time home buyer, you may qualify for government-backed loans that require lower down payments.
For example, an FHA loan has lower upfront costs and can be granted to borrowers with a credit score as low as 580 and a down payment of 3.5%.
On the other hand, you can get a USDA loan if you want to buy a property in a rural area or qualified suburban location. Depending on your income, you can get a USDA mortgage with zero down payment.
Lastly, you can get a VA loan with 0% down if you are a veteran or an active member of the armed forces.
Just remember to ask your lender about the types of loans that they offer and programs available for first-time homebuyers. You can also consider using a mortgage broker, but this will entail additional costs.
5. Settle past-due accounts while building your rainy-day fund
This part can be challenging yet essential in improving your credit score and getting a new home. You will have better chances of getting mortgage financing when you've paid the majority, if not all, of your existing debts.
Even after you submitted your application, avoid getting new loans and last-minute purchases because these could hurt your DTI ratio and alert your underwriter for possible disqualification.
Instead of incurring new debts, try your best to accumulate three to six months' worth of emergency funds. Your monthly mortgage payment may be cheaper than renting an apartment, but you will solely be in charge of your house's upkeep and maintenance.
Additionally, maintaining a good financial standing may be advantageous in case you consider refinancing your mortgage at more favorable terms in the future.
Read more: 7 ways to get a mortgage with poor credit
6. Save money for a down payment and closing costs.
Repayment terms for conventional loans is usually 30 years, but you have to save up for down payment and fees that you need to pay upon signing the mortgage.
For instance, lenders are more likely to approve your application if you can afford a down payment worth 20% of the prospective property. It is also the minimum amount required to avoid paying for private mortgage insurance.
You should also prepare for closing costs that cover application fees, the attorney, your credit report, property appraisal, and homeowner's insurance, among others. These can easily amount to 3% to 5% of the home's purchase price.
American homebuyers pay an average of $5,750 for closing costs, according to real estate data company ClosingCorp. The amount can be significantly higher in some locations like the District of Columbia ($25,800) and New York ($12,850).
7. Get pre-approved for a mortgage loan
After saving up and preparing documentary requirements, it can be tempting to jump right into house-hunting and skip pre-approval. Don't miss this step because it has significant benefits to offer.
A pre-approval from the lender lets you know how much exactly you can afford. It indicates the maximum loan you can get based on your W-2 income, bank statements, and credit standing.
Additionally, the seller will know from the pre-approval letter that you can afford their home. In turn, you can make a stronger offer and reduce the risks of last-minute surprises with your lender.