Here are the best lenders for borrowers who are looking to refinance their existing mortgage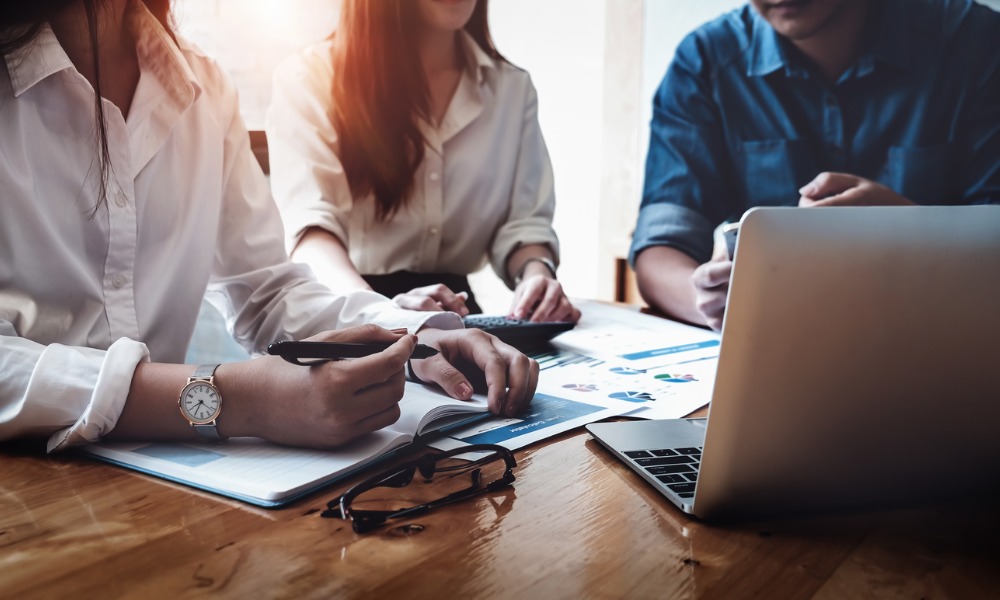 Refinancing, or "refi" for short, is the process of paying off an existing loan and replacing it with a new one with better terms.
For example, refinancing is a viable strategy for converting from an adjustable-rate mortgage (ARM) to a fixed-rate mortgage or shortening the life of the loan to pay less interest.
Whether your goal is to reduce your monthly mortgage payments or to raise emergency funds from your home equity, you need a mortgage lender with competitive refinance rates and a variety of services that can meet your financial requirements.
Here are vital things you need to know about refinancing and the top seven lenders for refinancing your mortgage.
Read more: Homepoint to offer Fannie Mae's new refinance program
How does refinancing work?
The process of refinancing a mortgage is similar to the process of qualifying for a new one. You start by comparing various mortgage lenders in terms of interest rates, closing costs, and other terms.
The right lender will give you terms that are better than your existing mortgage. If your credit score and debt-to-income ratio (DTI) have improved since your last loan application, you will likely get a better rate.
It's also possible to cash out a portion of the available equity in your home by getting a refi. You can use the money to finance large purchases, pay bills, or buy out a former spouse after divorce.
Best refinance lenders in 2021
This list is based on a recent study by the finance company Nerdwallet and data available from each mortgage lender.
Furthermore, the ranking is based on the average 30-year fixed rate of 3.14% and an APR of 3.31%. Note that individual refi rates are not included here, since these may vary depending on your location and credit standing.
In addition to interest rates, the study also evaluated other key areas such as closing costs, online conveniences, availability of mortgage rate information online, and the variety of loan types they offer.
1. Quicken Loans
Soon to be renamed Rocket Mortgage in July 2021, Quicken Loans is considered one of the best refinance lenders because of its streamlined application process and closing process.
You can send your application through the lender's digital app and avail of its electronic closing, though you have to use the platform of its sister company Amrock for eClosing.
The Michigan-based lender offers a wide variety of loans and accepts a minimum credit score of 620 to qualify for their best rates. Moreover, eligible borrowers can also avail themselves of FHA Streamline Refinance through Quicken.
The closing cost is typically between 3% and 6% of your loan.
Read more: 10 biggest wholesale lenders in 2021
2. Better.com
With three-minute pre-approvals and three-week closings, Better.com offers a fast and convenient refinance process.
Better.com also claims to have the lowest refi closing costs of 2% to 5%. Their platform offers instant and transparent loan estimates, saving you from application, origination, and underwriting fees.
However, you should note that their refi products do not include government-backed loans and ARMs. The lender refinances in all 50 states, but applicants must strictly meet the minimum credit score requirement of 620.
Additionally, Better.com is a fully digital platform, so there are no branches where you can consult a mortgage professional in person.
3. Navy Federal Credit Union
The Navy Federal Credit Union (NFCU) offers VA loans with interest rates as low as 2.25% and APRs as low as 2.72%.
This credit union also offers a rate lock program to protect the borrower from rate fluctuations during the application, making it a popular mortgage and refinancing choice among veterans.
Furthermore, NFCU offers a Military Choice loan program for veterans who have already used their VA loan. This has an interest rate of 4% which is relatively higher than a VA loan but a viable refinance program for members who have exhausted their VA benefit.
NFCU's mortgage and refinance products are available nationwide, but you need to be a member of the credit union to qualify. Refinance loans are also subject to a 0.75% higher rate if your existing lender is not NFCU.
4. loanDepot
A California-based company, loanDepot is among the 10 biggest lenders in terms of refinance volume. In fact, more than 60% of its total volume in 2020 came from refinances.
The lender has a wide variety of loan products, a convenient online platform, and special programs for existing customers.
For instance, loanDepot offers a "lifetime guarantee" where they will reimburse your appraisal and lender fees on subsequent refinances. However, this is restricted only to a property that they originally financed.
Like most lenders on this list, loanDepot requires a minimum score of 620 for refinancing conventional and VA loans, and 580 for FHA loans. It does not offer refis for jumbo loans.
Read more: 4 ways to manage your mortgage after a divorce
5. LenderFi
A non-bank lender based in Florida, LenderFi has numerous loan options for purchase or refinancing. It can also close loans in as fast as 14 days.
LenderFi also offers instant digital approval with zero lender fees, thanks to their interactive online system for streamlining expenses.
Moreover, borrowers can avail of a rate insurance program where LenderFi will rewrite your loan if their rates drop at least 0.25% from your current rate. They will do this at no additional cost for the remaining term of your loan.
This Lender currently does not offer VA, USDA, or jumbo loans. It's also not available in Utah, New York, Nevada, Missouri, and Hawaii.
6. Guaranteed Rate
Headquartered in Chicago, Guaranteed Rate is a great option for highly qualified borrowers. It has a strong online platform for reducing closing costs and eliminating prepayment penalties.
You can complete most loan processes online, but you can also speak with a loan officer in a branch or over the phone for further consultation. Closing is done in person and will take only 10 minutes if you electronically signed the documents in advance.
When considering Guaranteed Rate as a potential refinance lender, you must be more conscious of your credit score. Its best rates are accessible only to borrowers with scores of 620 and up for conventional loans, and at least 600 for most government-backed loans.
7. Bank of America
The Bank of America (BOA) can refinance several loan types and offers branch, online, and phone transactions.
Current BOA clients under the Preferred Reward program can also qualify for up to $600 discount in refi closing fees. You can also use the bank's online platform to submit your application and get pre-approved.
Since this is a traditional bank, just expect that you need to submit more documentary requirements and paperwork related to your property than other lenders.
Lastly, you must have a credit score of 620 to qualify for refinancing a conventional loan, and the requirement may be higher for government-backed loans – except for USDA loans which are not offered by the bank.