Southern states dominate the list of small metro areas with the most affordable homes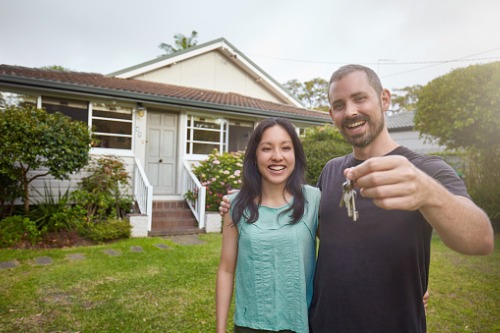 People looking to buy an affordable property in a big city may find luck in the Sunshine State, while those who are not a fan of densely populated places should head down South, according to a report from move.org.
The report, which analyzed data from US Census Bureau sources, showed that the South is home to nine of the top 10 most affordable towns for first-time homeowners, while four of the most affordable cities can be found in Florida.
Move.com ranked the towns and large cities based on a range of factors: median home value, the share of homes built in or since the year 2000, percentage of occupied homes, gross rent, and monthly housing costs.
The top 10 small metro areas with the most affordable homes (in chronological order) are:
Sebring-Avon Park Metro Area, Fla. ($108,100 median home value)
Beckley Metro Area, W. Va. ($101,800)
Pine Bluff Metro Area, Ark. ($83,300)
Gadsden Metro Area, Ala. ($113,700)
Bay City Metro Area, Mich. ($102,000)
Anniston-Oxford Metro Area, Ala. ($118,000)
Parkersburg-Vienna Metro Area, W. Va. ($122,300)
Hot Springs Metro Area, Ark. ($139,900)
Danville Metro Area, Ill. ($79,900)
Weirton-Steubenville Metro Area, W. Va.-Ohio ($93,000)
The top 10 large cities and metro areas with the most affordable homes are:
McAllen-Edinburg-Mission Metro Area, Texas ($87,100 median home value)
Cape Coral-Fort Myers Metro Area, Fla. ($224,800)
Lakeland-Winter Haven Metro Area, Fla. ($150,800)
Boise City, Idaho ($239,900)
Baton Rouge, La. ($181,700)
Greenville-Anderson Metro Area, SC ($163,400)
Ogden-Clearfield Metro Area, Utah ($255,500)
Columbia, SC ($154,400)
Palm Bay-Melbourne-Titusville Metro Area, Fla. ($196,400)
Deltona-Daytona Beach-Ormond Beach Metro Area, Fla. ($184,200)
"If you're looking for an affordable home, stay away from cities and metro areas with immense populations," Move.org wrote in the report. "If you can afford a more expensive home, though, some densely populated areas are more affordable than others, and you might be able to score a relatively cheap mortgage in a big city."