We look at the professional certifications you'll need to propel your career in the mortgage industry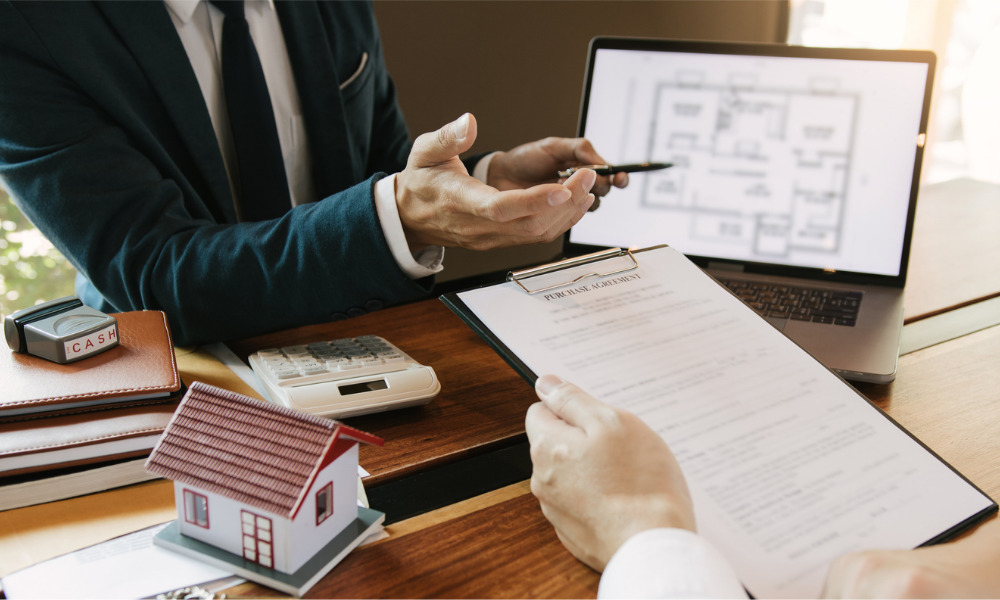 After obtaining your mortgage brokerage license, you must undergo continual training and consider getting a certification. These certifications can help you maintain your license and distinguish yourself from the competition by acquiring new knowledge and skills.
Read more: How to become a mortgage broker
Why should I become a certified mortgage broker?
So, you've passed the licensing exam, submitted all the legal documents, and received your permit to do business in your state from the Nationwide Multi-State Licensing System and Registry (NMLS).
Congratulations are in order for overcoming the requirements – but your journey as a mortgage broker has just begun.
The core of your job entails building healthy relationships with lending institutions, real estate agents, and customers. However, surviving and actually thriving amidst the tough competition is another story.
In 2020 alone, there were at least 11,200 institutions and brokers that originated at least one mortgage loan. Out of 22.7 million home loan applications, 14.5 million resulted in originations according to the Consumer Financial Protection Bureau.
To earn your share of originations in your state, it will take more than marketing yourself through social media or a website. You have to build the confidence of prospective customers in your competence and ability to provide them the right loan products suited for their specific financial situation.
In fact, certified brokers earn more based on a survey conducted by Thomson Prometric for the National Association of Mortgage Brokers (NAMB).
The average annual salary of certified brokers is about $20,000 to $58,000 higher than their counterparts with no certification, according to the NAMB.
Read more: NAMB joins global broker federation
Where can I obtain mortgage broker certification?
You can apply for a certification exam from the NAMB. This is a professional association in the United States that promotes professionalism and ethical standards among its members.
"The NAMB provides mortgage brokers with professional education opportunities and offers rigorous certification programs to recognize members with the highest levels of professional knowledge and education," says Investopedia.
A member of the International Mortgage Brokers Federation (IMBF), the association also represents the country in conventions and collaborations with mortgage professionals from Australia, Canada, New Zealand, and the United Kingdom.
You may qualify in one of NAMB's three certification credential programs depending on your years of experience in the industry. These are the following:
General Mortgage Associate (GMA)
Certified Residential Mortgage Specialist (CRMS)
Certified Mortgage Consultant (CMC)
You don't need to be a member of the NAMB to be certified, but you may consider joining to get discounts on application fees and have access to more learning resources from the organization.
After you pass the test that corresponds to your chosen credential, you will receive your certification and get access to NAMB's educational and self-marketing materials.
You will also be part of the priority listing for the "find a broker" search engine to improve your visibility to prospective homebuyers in your area.
Lastly, NAMB will award you a lapel pin and certificate that you can display at your office. You'll also be authorized to use the GMA, CRMS, or CMC logo on your business cards and letterhead.
What are the requirements for eligibility?
Any licensed mortgage broker in the country can apply for certification. However, being convicted of a financial felony can void an applicant's eligibility. You should also have no violations against NAMB's Code of Ethics and best-lending practices.
Additionally, the NAMB Certification Committee has a scoring system called qualifying points for determining the credential level that you may apply for.
Qualifying points are accumulated through a combination of work experience, mortgage-related education, formal education, and other industry leadership and participation, according to NAMB's application handbook.
For example, the entry-level GMA certificate is open to new mortgage brokers with no experience or qualifying points required.
On the other hand, you need to have two years of industry experience and 50 qualifying points to be considered for the CRMS credential.
Lastly, you must register at the NAMB's website to take the exam. After paying online, you can select the testing center nearest to your home and pick the date and time of examination.
Just note that you have one year to take the test from the day of registration. Furthermore, confirming your application online authorizes NAMB to perform a background check regarding your education, employment, and criminal records.
Now that you know the minimum qualifications, here are the three credential levels offered by NAMB and their requirements.
Read more: 7 ways to succeed as a mortgage broker
1. General Mortgage Associate (GMA)
The GMA exam is for mortgage brokers who are new to the industry. If you have been in the field for some time but still accumulating points for a higher certificate, then you may also consider taking it.
Upon registering online, you need to pay a fee of $350 or $200 if you are a NAMB member.
The computer-based exam contains 125 items to test your competency in these seven general subject areas.
General industry knowledge (27%)
Business practices and ethics (17%)
Insurance (6%)
Laws and compliance (16%)
Residential financing (19%)
Mortgage technology (5%)
Marketing and sales (10%)
The multiple-choice questions will broadly cover sub-categories like the history of the mortgage industry, business ethics, underwriting, loan origination, automated mortgage systems, closing costs, and self-marketing techniques, among many others.
Each part of the exam is "weighted to reflect its relative importance to the practice of a mortgage professional who has less than two years of industry experience," says the Certification Committee.
During the test appointment, you are not allowed to bring anything with you inside the exam room except for a financial calculator and your government-issued photo ID.
The exam questions and answer choices will be displayed on a computer screen, though you don't need to have extensive computer experience to complete the three-hour test.
Lastly, you must get a total score of at least 68% to pass the GMA exam.
Once you have submitted your test, you will receive a pass or fail notification on your screen with a breakdown of your score.
2. Certified Residential Mortgage Specialist (CRMS)
The CRMS exam has stricter requirements for applicants. First, you must have at least two years of experience in the mortgage brokerage industry.
Second, you have to be currently practicing your profession and should specialize in residential mortgage lending and refinancing in your state.
Additionally, you need to have accumulated at least 50 qualifying points under five distinct categories:
Work experience. You get 3-5 points per year with a maximum of 30 points per applicant.
Mortgage education. One credit hour of continual mortgage education earns you one point. You need a minimum of 20 credit hours or 20 points, and you can get a maximum of 40 points in this category.
Formal education. You can obtain a maximum of 27 points based on whether you hold a degree related to finance, marketing, economics, or mortgage-related programs.
Professional certification. You get 5 to 15 points per credential with a maximum total of 15. Holders of a GMA certificate or an equivalent will earn points in this category.
Leadership and participation. The maximum credit is 15 points, and you will be graded depending on your position or level of participation in an industry-related activity.
You have to provide supporting documentation in the form of diplomas and certificates of completion. Photocopies of the original documents would suffice, as long as they contain the respective dates and names of the person or institution that granted the certificate.
To finalize your application, you need to pay a fee of $350. You automatically qualify for a $150 discount if you are a member of the NAMB.
If you have incomplete documentation or payment, your application may be denied. You will then have 30 days to write a letter of appeal to the Certification Committee and supply the missing requirements.
About the CRMS exam itself, the process is mostly similar to a GMA test. There are 125 multiple-choice questions, but they will just focus on five weighted categories:
General industry knowledge (24%)
Business practices and ethics (12%)
Insurance (5%)
Laws and compliance (19%)
Residential financing (40%)
A large emphasis is given to residential financing. Moreover, you need to answer 75% of the exam questions correctly to pass.
You should also note that 30 pre-test questions are scattered randomly among the test questions. These items are not graded, but you need to answer everything seriously because you have no way of knowing which is a pre-test item or not. NAMB uses these questions to create new exams in the future.
Upon submitting your test, the screen will display a pass or fail notification with your score. NAMB will then send you a congratulatory email that you are now a certified mortgage broker. This comes with a CRMS logo.
In case you failed your first attempt, you will have to wait for one month before becoming eligible for a re-examination. Just register again online and pay a re-examination fee of $140, but this must be done within the one-year window.
There's a mandatory waiting period of 12 months before you can register again, should you fail the exam twice. This will require you to reapply for eligibility like the first time.
Read more: How to become a loan originator: licensing, education, and testing
3. Certified Mortgage Consultant (CMC)
This credential is the highest level of certification that NAMB awards to a mortgage broker. The registration process and fees are generally similar to a CRMS application.
To be eligible, you need to have at least five years of experience and be currently employed in the mortgage brokerage industry.
Additionally, you need to possess a minimum of 100 qualifying points under the same five categories for CRMS applicants. Like before, failure to attach sufficient supporting documentation may result in denial of eligibility.
What makes the CMC exam unique – and arguably more difficult – is the increased number of items and subject areas.
General industry knowledge (27%)
Business practices and ethics (11%)
Insurance (7%)
Laws and compliance (23%)
Residential financing (17%)
Commercial (15%)
There are 200 questions this time, and you must get 75% correctly to become a Certified Mortgage Consultant.
Knowledge of commercial or industrial loans comprises 15% of the test. This covers basic terminology, risk analysis, different property types, and the origination process for commercial loans.
The randomly distributed pre-test questions are back, though you'll still have to answer all items seriously. You have four hours to finish the test.
Upon completing the test, you will immediately receive a pass or fail notification and the score summary on your screen. Expect a congratulatory email and a CMC Welcome Packet to be mailed within one month of the exam date.
You can immediately use the CMC credential and logo right after passing the exam.
If you should fail the test, the same re-examination fee and waiting time as CRMS apply.
How long are the credentials valid?
NAMB credentials are valid for three years. If you want to re-certify for the next three years, you need to submit an accomplished re-certification application and a fee of $150 for members or $250 for non-members.
Moreover, you need to submit proof of successfully completing the required 30 hours of continuing mortgage-related education.