AIME Chairman Anthony Casa on how COVID-19 has hit the broker community and what the future holds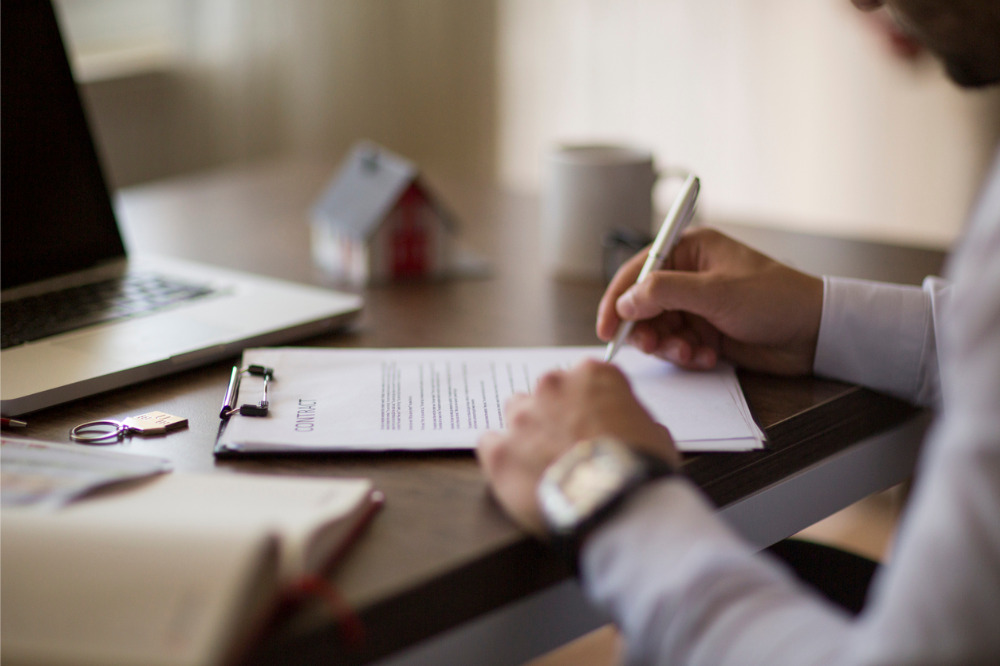 The COVID-19 pandemic has touched nearly every aspect of the economy, with nationwide business shutdowns and unemployment at its highest level since the Great Depression. The impact has been felt nearly everywhere – including in the broker community, according to Anthony Casa, chairman of the Association of Independent Mortgage Experts.
"Like everybody, mortgage brokers – and pretty much anybody in the mortgage business – had a really rough second half of March and first half of April," Casa said. "There was just so much going on, and the industry was doing its best to address the issues that were being presented by this unprecedented national shutdown. Things were rough – and it wasn't just rough for brokers; it was an industry-wide thing.
"People were asking, "How do we handle forbearance? What's the GSEs' position going to be on loans that go into forbearance?" There was confusion around credit that created a whole lot of credit tightening that's now been alleviated to a degree. But now that we've gotten through that, I'd say that for the last month there's been a lot of stability in the market."
Casa acknowledged that the economic impacts of the pandemic were ongoing – an issue he said presented a challenge for the broker community.
"Obviously, we're still dealing with the fact millions of people every single week have been losing their jobs, which is a big, big deal," he said. "That's presented a big issue for mortgage brokers, and pretty much everyone in the mortgage industry – communicating with and vetting our customers to make sure they're still employed, that we're setting communication with them to make sure they maintain their employment through closing, making sure customers understand what forbearance is and what its impact is on their personal financial situation if they go down that road."
However, Casa said, brokers stepped up to the plate once the dust settled – and that resilience has yielded dividends.
"It took a couple of weeks to get that kind of transparency in all channels so that originators were communicating the best things for consumers. But overall, over the last couple of weeks, we've been seeing some very positive and surprising information coming out," he said. "The purchase part of the market was really dead as each state was in a government shutdown. We saw purchase and new contracts drop dramatically. But over the last several weeks as states have opened back up, purchases have really skyrocketed and bounced back very quickly."
Casa was also quick to stress that the COVID-19 outbreak isn't necessarily the harbinger of a repeat of the financial crisis of 2008.
"I think realistically speaking there's one fundamental difference between now and 2008. For both the consumer and the loan officer, the goal of the transaction has changed dramatically," he said. "Back then in that subprime world, consumers were buying houses like they were stocks. Everybody had this idea: 'The value of your home is going to go up. You're going to have equity in your home, so you can sell your home and make money on it.' That was just an era of really, really poor expectations from everybody that was in the ecosystem. What that led to was, when home values went down – when people lost their jobs, when there was a financial crisis – people just walked away from their homes, because a lot of people didn't buy homes thinking, 'This is my home for the rest of my life.' They bought a home thinking it was a stock."
In the post-odd-Frank world, Casa said, people are once again buying homes "for the right reasons."
"I don't think there's going to be a massive foreclosure rate or a massive level of delinquencies once people get past their forbearance windows," he said. "Of course, there's going to be consumers who can't regain employment, and that's going to have an impact on their ability to pay their mortgages. But it's not going to be anywhere near what it was in the financial crisis."
Lenders and the GSEs are better prepared for a crisis than they were in the run-up to the 2008 meltdown, Casa said. That preparedness let lenders react quickly when the COVID-19 outbreak hit.
"Even though there was a lot of criticism pointed in a lot of different directions, the truth is, in the course of 60 to 90 days, a lot of action was taken – the stimulus, and the lending community really took some quick action so that there was relief for homeowners who lost their jobs," he said.
It's that level of preparedness among brokers and lenders – and homebuyers – that leads Casa to believe that the industry is well-placed to recover from the coronavirus crisis.
"The health crisis is still outstanding, there isn't a vaccine, we don't know if this thing's going to come back – so there's still a lot of unknowns," he said. "But I think we have a better homebuyer today, a more qualified homeowner – and the industry has done a good job of providing the homeowner with options. So hopefully, once the health element starts to dissipate, I think we'll see people getting back up on their feet and paying their mortgage like they always wanted to."