QLMS says it's just the beginning of doubling down on their commitment to brokers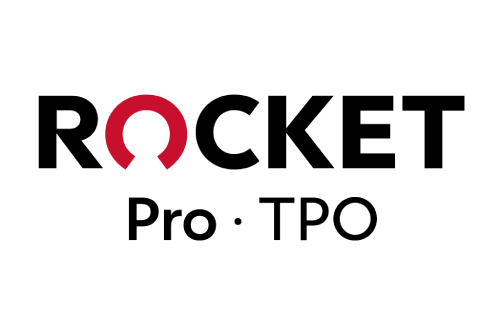 Quicken Loans Mortgage Services (QLMS) is aligning itself with other Rocket businesses, announcing a rebrand to Rocket Pro TPO which will come within the next 60 days. In August, the lender's parent, Rocket Companies, Inc., sold 100 million shares to raise $1.8 billion in its Initial Public Offering. QLMS will be leveraging the increased capability from going public to further support brokers and help them to assist more clients.
"This is more than just a name change; it's a commitment to taking things to the next level for our broker partners," said Austin Niemiec, executive vice president at QLMS. "With increased access to capital, we can double down on our business and continue to invest in technology and innovation which will help brokers thrive."
The incredible growth the national lender has seen, especially in the past three years, was a major motivator behind the rebrand. QLMS went from 1,800 partner organizations to nearly 10,000 in that time, which includes nearly 50,000 loan officers. Niemiec added that aligning with the other Rocket brands, like Rocket Mortgage and Rocket Homes, will greatly benefit its partners. One of the largest impacts brokers will immediately see is in the technology they can leverage.
QLMS has always been on the cutting edge of tech and innovation and Rocket Pro TPO promises to continue pushing the needle when it comes to digitization in the mortgage industry.
"I was a loan officer for years and the application process is so critical. Borrowers want simplicity and certainty in a transaction that's transparent and easy to understand. Providing a streamlined experience is critical for a broker to offer the best possible service," said Niemiec.
To achieve a more enhanced process, the lender partnered with Google to roll out its exciting new platform, PathFinder, which merges two of its most popular resources together: Guru and The Answer. Guru acted as a search engine for brokers to make underwriting guidelines easy to access, while The Answer was an intuitive tool that provided customized solutions to some of the toughest process questions. PathFinder also includes other resources which help partners reduce the amount of time they spend searching for tidbits of information throughout the loan process, like a BPMI calculator and Title Gadget.
Rocket Pro TPO also has thousands of technologists constructing a revamped, co-branded client portal, which will greatly improve the application process for clients. This includes adding e-signature capabilities, document upload and enhanced visibility into the loan process.
Niemiec called out that there are additional advancements on the way. Rocket Pro TPO has big plans to continue innovating and creating new offerings for its partners.
"It's important for the broker community to understand that this is not just a singular event; it's just the beginning," he said. "Brokers can expect us to raise the bar on technology for years to come."