The new NAMB+ Health Plan benefits include, medical, dental, and vision care, and member savings expected to increase with rollout of associated health plans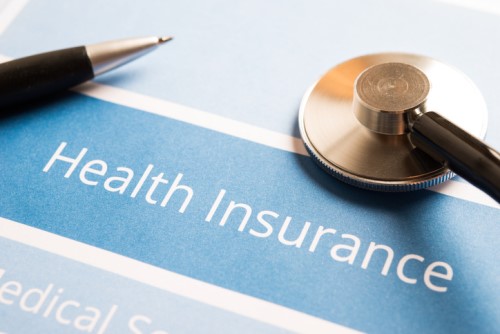 Brokers have 99 problems, but for NAMB members, health insurance ain't one.
The NAMB+ Health Plan was released in early September and is available for its members to begin enrolling and utilizing. NAMB partnered with Pendella, a leading provider of health care solutions, to develop the new health plan, which will provide level funded options down to groups of two employees and will help control the cost of care through many attractive features typically only available to large employers. To date, several groups have signed up for this innovative offering as early adopters.
The new NAMB health plan offers support with medical insurance, vision and dental plans, income protection, life insurance, business overhead insurance, accident and illness plans, personal care accounts, and more.
"This new health plan was developed to offer NAMB members, their employees and families a fantastic option to make certain they have the medical coverage they need to ensure good health and to meet individual medical needs," said Michael Desantis, NAMB+ President. "We are thrilled so many of our members are early adopters of this great benefit and are excited to watch the enrollment numbers grow through the end of 2019 and well into 2020."
Mike Desantis became the president of NAMB+ two years ago. At the national convention that year, a NAMB member asked him why the organization didn't have a healthcare program for small broker shops. From that moment, Desantis made healthcare became one of his initiatives.
In 2018, the Trump administration published the final rule that would enable small business and individuals who don't have access to large health care plans to come together and form association health plans. This would give smaller entities the ability to access the benefits provided normally to large businesses. It has been tied up in the court, however, as 11 states and Washington D.C. have sued the federal government over its proposed final rule, which they say is unlawful. Arguments will be made on November 14th by the Ninth Circuit Court of Appeals, which could result either in the decision that the association health plan initiative would move forward nationwide as originally intended, or that the states that want to be able to form association health plans can do so.
As it stands, the NAMB+ health plan is available in all 50 states with some benefits, although some states require a minimum amount of participation. NAMB is ready to make the transition to the full association health plan as soon as the ruling comes from the Ninth Circuit Court of Appeals, and hopes that individuals would be allowed to join as well. The average member savings have been about 28%, according to Jeff Parry, director of membership and support services at NAMB.
"Even a 28% savings is still a huge advantage for our members. [The appeal] just restricts the individuals for right now, and we really want to get to that point where we're going to get the individuals. Of course, like anything, the more people you get involved in the program, the better pricing opportunities you have, so we would expect even more savings," Parry said.
Even though the current limitations are confusing for members, there's a buzz around the NAMB+ Health Plan, and the possibility for brokers is an exciting one.
"It's an exciting time for us. Honestly, it's an exciting time for our members, and we keep our fingers crossed that November 14, we're able to move forward," Desantis said.
NAMB surveyed more than 22,000 people from more than 600 companies, and 98% of respondents said that they were very interested in the plan, with 72% of employers saying that they had nothing like the plan in place for their employees.
NAMB is a part of the Coalition to Protect and Promote Association Health Plan. While other members of the organization have been working under associated health plans for years, NAMB is one of the original members to have built an association health plan from scratch based around the initiative of the executive order.
"It's something that's good for not only the mortgage industry, but for other industries that are part of this coalition. We're just trying to add value, and when a member comes back and says, well, why is it really not available yet, and you try to explain it, they can't wrap their head around it because of how convoluted it can be. But we decided to get the NAMB health plan out there as soon as possible, and then to reengage once the association health plan is up and running," Desantis said.
NAMB+ is a subsidiary of NAMB and was created to develop enhanced NAMB member benefits.