Bigger isn't always better, and these 21 independent brokerages prove that success can be found even without the backing of a large network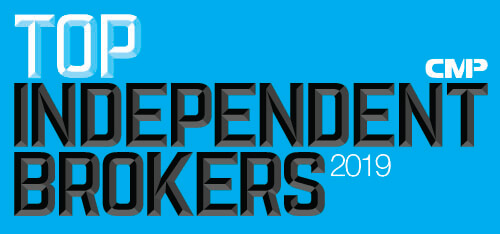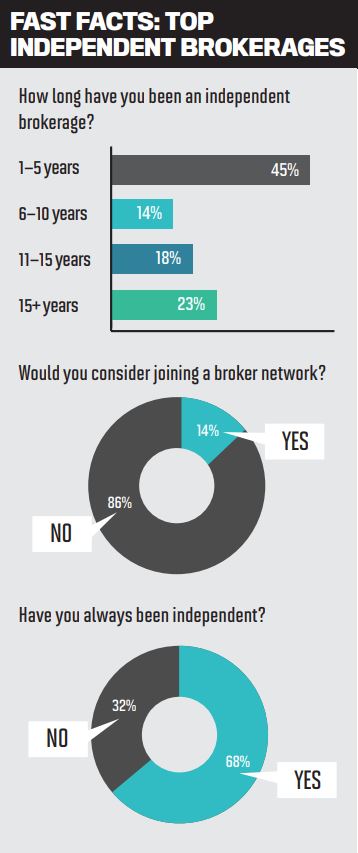 Going independent may not make sense for every brokerage, but for the brokerages on the following pages, independence has been the key that has unlocked success that may not have otherwise been found within a network. For some, independence grants an opportunity to build a brand of their own, while others seek independence in order to service clients on their own terms.
"The opportunity to build and grown a stand-alone brand, internal processes, training and data management systems," were the reasons Adam Ross, president and principal broker of NuBorrow, sought independence. George Hugh, president and CEO of Taurus Mortgage Capital, sees the advantages of being independent as being able to "build a brand and business model that benefits me. It has allowed me to create a business that is different from others in our approach and product offerings." Being independent also presents brokers the liberty to go outside-of-the-box when servicing their clients. "[Dealing] with individual clients one-on-one and providing custom-tailored solution," are the key benefits for Kash Toor, president and broker of record at Mortgage Partners Corporation.  
With many challenges still present in today's market, including the B-20 rules, higher rates and more competition, being independent might appear to be more of a risk, but for these brokerages, without risk there's no reward. Some have found support while also keeping their freedom through the Coalition of Independent Mortgage Brokers of Canada (CIMBC), which offers support, training and education to independent brokerages around the nation.
Find out what these indie brokerages have to say about their paths to independence and how being independent has created the foundations for their businesses.
About our Sponsor
The Coalition of Independent Mortgage Brokers of Canada (CIMBC) was created in November 2014 to strengthen and expand the presence of independent brokers solely under their brand. Since 2014, the core values have not changed, bringing independent mortgage brokers together to share knowledge and information to enable the brokers to increase their profitability and build a business with long-term value.
The model is simple, CIMBC's focus is on building wealth for their members; the model is broker-centric, doesn't operate as a brand, and the members operate under their own firm name and business model. CIMBC recognizes independence of members in support of expressing their member brand in the local communities where they live and work.
CIMBC's independent model is becoming the model of choice; those seeking to build their value under their own brand should take the time to learn more about the CIMBC model by reaching out through CIMBC's social media platforms as well as [email protected].
The Coalition of Independent Mortgage Brokers of Canada will also be hosting the 2019 Canadian Mortgage Awards as the Premier Sponsor of the event.