GreenFlow Financial Corp. is part of Canadian Mortgage Professional's Top Independent Brokerages 2019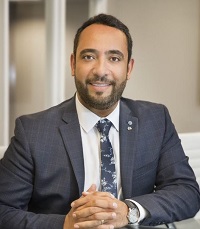 Leadership: Reza Ghazi, CEO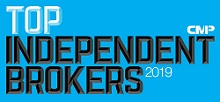 CMP: In your view, what is the biggest advantage of being an independent?
GreenFlow Financial Corp.: The biggest advantage of being an independent is having the freedom to really build your niche in a way that you see fit. For example, at Greenflow Financial Corp., we strictly target self-employed individuals and business owners via our marketing efforts; hence, we can better build our company brand completely around that niche. Our social media posts, regular newsletters and events all revolve around our specific niche target market.
CMP: Do you think brokers affiliated with a network have an easier time building a brand? What do you do to cultivate your brand and make it memorable for clients?
GFC: It really depends on the network. Some networks do give you the flexibility to build your brand and some need you to build your brand around the network's brand. GreenFlow Financial is part of CIMBC, and the reason we joined this network was due to the fact that we had the freedom to cultivate and build our own brand, without any interfering from the network. As such, those that join a network like CIMBC have an easier time building brand.
CMP: What does Greenflow Financial do differently to stand out from the competition?
GFC: By becoming so specialized, we have been able to present a stronger proposition, address customer's needs better and learn the minutiae of the target market in which we interact. Such an attitude has led to generating a successful practice over the past five years. By focusing on business owners and alternative/private mortgages as solutions, our transactional processes have become much more efficient due to more streamlined products, which, in turn, has increased the number of funded deals.
Over 90% of our clientele is business owners, and the majority of the remainder require alternative lending. Borrowers can access both mortgage services (as our core competency) and be introduced to other non-bank financial services (as complement) simultaneously. This marketing approach helps us interact with more potential clients and be seen as a trusted financial concierge.