Ontario Lending Solutions is part of Canadian Mortgage Professional's Top Independent Brokerages 2019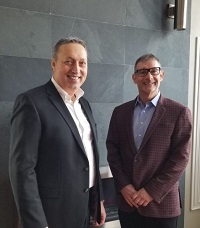 Leadership: Ben Bilato, principal broker and John Wilkinson, director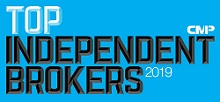 CMP: Did you ever have an "ah-ha" moment that made you decide to be an independent broker? 
Ontario Lending Solutions: I wouldn't say there was an "ah-ha" moment that made us want to be an independent broker. I believe it was a combination of things such as the opportunity to build your own "shop" and brand your own operation as you feel it should best represent you. Coming from many years in the banking industry, we knew exactly what the points of contention were for most agents and clients. What we have built, and we continue to build, is a culture and mentality that is opposite of what you would find from the normal brokerage, or for that matter, from your average bank. We review files as a team; we work for the benefit of each agent in conjunction with the benefit of both the client and our referring partners. The mentality is simple, it's a win-win-win scenario and that's our formula for success.
CMP: Have you experienced any challenges related to being independent, and what did you do to overcome those hurdles?
OLS: Some of the challenges we have experienced being independent is building a system and process that makes the task of underwriting a deal and getting paid on a deal simple and efficient. Always keeping in mind what is best for our mortgage agents we believe we are on the right path. We don't pretend to have all the answers, but what we do is seek the best possible means to give one all the tools and intel [needed] to be successful.
CMP: What are common misconceptions you hear about being an independent, and how do you respond to those misconceptions?
OLS: [One of the] common misconceptions of being independent is that you must do it alone; nothing is further from the truth. Not only is there a strong network of support externally, but within Ontario Lending Solutions, we have many creative minds that just love to share how best to put a deal together. Many of our agents have backgrounds in finance, real estate and of course mortgage lending. This combination of multiple disciplines only makes us stronger and better. We get many brokers coming to us seeking the best way to structure their specific deal and we are always open to help.