Millennial's Choice Mortgages Inc. Brokerage is part of Canadian Mortgage Professional's Top Independent Brokerages 2019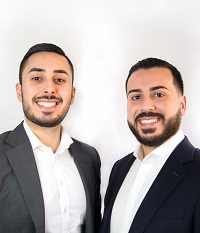 Leadership: Matthew Ablakan, broker of record/owner (right) and Danny Ablakan, partner and mortgage broker (left)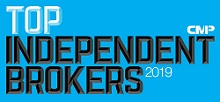 CMP: Do you think brokers affiliated with a network have an easier time building a brand? What do you do to cultivate your brand and make it memorable for clients?
MCM: Not necessarily because they are already part of a larger brand, so building their own brand can be more difficult because of the limitations the larger company imposes on them. We engage with our audience through our different channels. We thrive on education and more specifically, financial literacy. We discuss only relevant ideas, and we make sure the clients are guided every step of the way.
CMP: What does Millennials Choice do to stay competitive?
MCM: More recently with the launch of MC University, we have been working with high schools and educating high school students in areas related to financial literacy and entrepreneurship.
CMP: What that made you decide to be an independent broker?
MCM: In May 2017, the decision was made to launch our own mortgage brokerage. The moment that determined this was the idea of building a brand that could be vertically integrated to better assist clients. It only made sense to launch the mortgage brokerage in unity with our future real estate brokerage & life insurance agency.
CMP: Have you experienced any challenges related to being independent, and what did you do to overcome those hurdles?
MCM: Right off the bat, getting your name out there is extremely difficult. We were blessed to have achieved the recognition of Innovator of the Year by Mortgage Professionals Canada at the 2017 National Conference. This got us recognized and allowed us to propel ourselves into the mortgage industry.