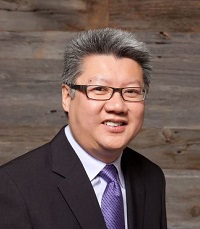 Leadership: George Hugh, president and CEO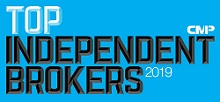 CMP: Do you think brokers affiliated with a network have an easier time building a brand? What do you do to cultivate your brand and make it memorable for clients?
TMC: Building a brand when part of a network is definitely more difficult due to co-branding requirements, etc. My branding is built around the education and customer experience that our clients have come to expect.
CMP: What are the biggest issues facing the broker industry today?
TMC: The largest issue facing the broker industry today is lending options. With the tightening of guidelines, I find that most lenders are interpreting these guidelines in the most conservative way, which creates less flexibility for our industry to service our clients in an economical way. At the end of the day, people are still getting financing but with options that are putting at risk their debt servicing ability, which puts our economy at risk.
CMP: What does your company do differently to stand out from the competition?
TMC: Our entire offering is built on wealth building options. We don't offer services that don't build one's wealth.
CMP: Why did you choose to be independent?
TM: I entered the mortgage business eight years ago and decided to become an independent mortgage broker from day one. I really wanted a chance to implement a model and value proposition that incorporated my previous 15 years of experience working in capital markets. It was challenging at times, but being surrounded by many Lender and Broker friends, I was able to execute my dream.
CMP: How have you overcome challenges of being independent?
TM: The market has been challenging, but being part of the CIMBC network [has made] many of the challenges that I use to face alone easier to deal with. Not only do we collectively deal with today's problems, we actively work for ways to deal with the problems of the future.