Obsidian Mortgage Corporation is part of Canadian Mortgage Professional's Top Independent Brokerages 2019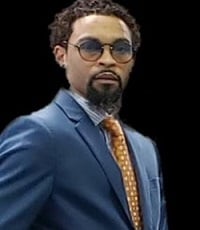 Leadership: Richard Samuels, president and principal broker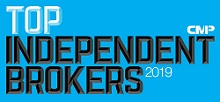 CMP: In your view, what is the biggest advantage of being an independent?
Obsidian Mortgage Corporation: The flexibility of staying lean and focusing on the quality of our work, [and being] unencumbered by the corporate distractions/differences that some of the super brokerage networks sometimes impose.
CMP: Do you think brokers affiliated with a network have an easier time building a brand? What do you do to cultivate your brand and make it memorable for clients?
OMC: Some would suggest it may be just as challenging for brokers affiliated [with] a super brokerage to stand out and differentiate themselves from their peers. I would like to believe it is our level of service that helps to differentiate us from some of the other bigger broker-affiliated brands. I would like to also commend CMP magazine for having placed the spotlight on independent brokerages on an annual basis. This too helps cultivate our brand in a world where bigger may not necessarily mean better.
CMP: What are the biggest issues facing the broker industry today?
OMC: Rising interest rates, a slower housing market, and the further saturation, segmentation and regulatory intervention within our industry. These are what I believe are the biggest concerns going forward that are affecting the broker industry.
CMP: How do you keep a competitive edge?
OMC: We work together to assist those in the industry, mortgage agents and brokers alike, to [succeed].
This is done through our determination to consistently evaluate, develop and underwrite effective and practical products that bring value to our clients and out broker community, such as our private mortgage financing, which at the time of launch was the only private 90% LTV financing available. We try not to compete with our competition as much as we try to work with our industry to provide clients with better solutions from OMC's toolkit.