Bespoke Mortgage Group is part of Canadian Mortgage Professional's Top Independent Brokerages 2019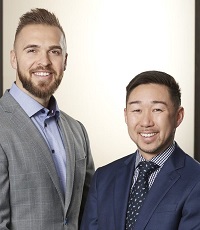 Leadership: Ryan Dennahower & Simon Lyn, co-founders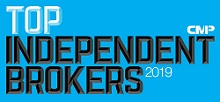 CMP: In your view, what is the biggest advantage of being an independent?
Bespoke Mortgage Group: As an independent we're able to establish our own identity and brand on our terms. Being a member of the Coalition of Independent Mortgage Brokers of Canada has its perks in terms of having access to lenders at top-tier status and through a comp structure that can't be beat. By collecting 100% of commission, we're able to allocate funds towards specific areas that we believe in such as marketing and business development.
CMP: Do you think brokers affiliated with a network have an easier time building a brand? What do you do to cultivate your brand and make it memorable for clients?
BMG: Not at all – we feel by owning our own independent brokerage we are building a brand that is ours. Being part of a network, you are marketing another brand and are a franchise of that brand. Bespoke Mortgage Group is all about laying down the red carpet for all its clients by way of delivering exceptional service and building meaningful relationships.
CMP: What are the biggest issues facing the broker industry today?
BMG: Access to balance sheet funds – not many options are available to the broker industry, [as well as] regulatory changes and fair playing levels between the broker and branch channels.
CMP: What does your company do differently to stand out from the competition?
BMG: Bespoke Mortgage Group takes pride in its outstanding customer service and has built its business on referrals from satisfied clients and referral sources. Being a part of Bespoke Mortgage Group is a lifestyle and not a job. We are a family that lays out the red carpet for anyone that walks through our door.