Champion Mortgage is part of Canadian Mortgage Professional's Top Independent Brokerages 2019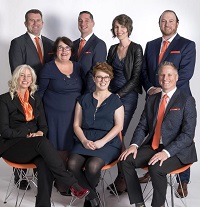 Leadership: Doug Adlam, partner; Alec Bowes, partner; Dylan Furlong, partner and Cathy Okrafka, experience manager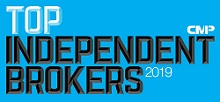 CMP: In your view, what is the biggest advantage of being an independent?
Champion Mortgage: Being an independent brokerage keeps us in control of our image and reputation. Our reputation by association is not tarnished by the actions of an agent flying under the same brand in a different brokerage over which we, nor a network, has any control. Having won Canadian Mortgage Awards in 2015 (Customer Service) and 2017 (Brokerage of the Year), independence clearly has not held us back.
CMP: Do you think brokers affiliated with a network have an easier time building a brand? What do you do to cultivate your brand and make it memorable for clients?
CM: Brokers who affiliate with a network brand essentially don't have to build their brand – it is done for them. This is great for those who do not want to take the time or [don't have] the expertise to build a brand themselves; they can just focus on building business. Our brand, Champion Mortgage, is easily recognized and recalled in the communities we serve. We ensure our brand experience is consistent throughout the entire mortgage process and continue to deliver value throughout the term of the mortgage. All forms of communication, including community sponsorships, client appreciation events and all typical marketing media reinforce our brand experience.
CMP: What are the biggest issues facing the broker industry today?
CM: Rule changes and low lender profitability on the A-side of the business have pushed a lot of A business to Alt-A and B business. Brokers need to be more knowledgeable than ever to help secure the best possible financing for their client's situation and have a mastery of A, B and private lending solutions. The truth is, experienced brokers are still getting most of their mortgages approved with A lenders, whereas the less experienced are not. Unless newer brokers find solid mentorship or work in a business model that provides underwriting expertise, they will not survive in this industry.
CMP: What does Champion Mortgage do to stay ahead of competition?
CM: Champion has heavily invested into our customer experience, the community and technology. Canadian's are tech-friendly and smart. We have invested into a digital borrower-first experience, CRM, and mortgage tools such as lender comparison reports, mortgage affordability calculators and mortgage monitoring systems to fully empower our clients to maintain a smarter mortgage.