Syndicate Mortgages is part of Canadian Mortgage Professional's Top Independent Brokerages 2019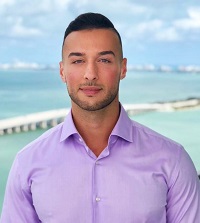 Leadership: Max Afzalimehr, broker of record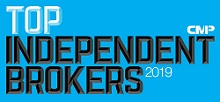 CMP: In your view, what is the biggest advantage of being an independent?
Syndicate Mortgages: Having an independent mortgage brokerage allows you to step outside of your comfort zone and implement new and innovative strategies to provide a better customer experience.
CMP: What are the biggest issues facing the broker industry today?
SM: Tightening lending guidelines is one of the biggest issues of the mortgage industry. Fortunately, there are many more mortgage options through the broker channel than the major banks for all sorts of borrowing needs.
CMP: What does your company do differently to stand out from the competition?
SM: We have recently expanded our operations to the United States to service our Canadian clients that are interested in purchasing properties south of the border.
CMP: What made you decide to be an independent broker?
SM: It was more of a series of moments in which we realized that we had to have our own independent firm in order to serve clients in the way that we wanted. We did a lot of reflection on what we truly enjoyed and realized that becoming an independent firm would give us the opportunity to be different and to do what we have great passion for in our way.
CMP: What have you done to overcome the challenges of being independent?
SM: Running an independent mortgage brokerage has its own unique challenges. In recent years, we have joined the Coalition Independent Brokerage of Canada to overcome any relating challenges.