Syndicate Lending Corporation is part of Canadian Mortgage Professional's Top Independent Brokerages 2019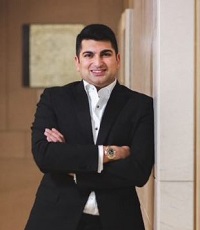 Leadership: Inam Qureshi, founder (pictured); Varsha Sharma, senior lending analyst; Nasrin Zahir, lending analyst and Amy Ng, lending analyst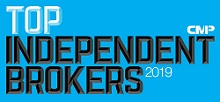 CMP: What has been the biggest advantage of being an independent?
Syndicate Lending Corporation: Our brokerage specializes in commercial mortgages. Over the years, we have developed deep ties with various commercial lenders, trust fund managers and various private lenders that have given us the opportunity to excel in this area. Given this edge, it is in our best interest to stay independent and grow the boutique business.
CMP: Do you think brokers affiliated with a network have an easier time building a brand? What do you do to cultivate your brand and make it memorable for clients?
SLC: Well, it is relative. In my option, a brand does help you build a mainstream business, but if you wish to specialize in a certain aspect of mortgage brokering, such as commercial lending, being an individual brand does come handy. We pride ourselves [in being] a boutique that offers one-stop solutions for mortgage needs.
CMP: What are the biggest issues facing the broker industry today?
SLC: Mortgage brokers are dealing with several issues such as growing competition, uncertainty in the real estate sector, rising interest rates, toughening of credit granting guildelines, etc. The biggest issue is standardization of our profession. Although we are accepted by most lenders, there has been a trend where most banks have now adopted the approach of employing their in-house mortgage specialists; traditional independent mortgages aren't able to work with them anymore. In my opinion this limits us from various lending policies that we might not have access. My goal is that in the future, every institution opens their doors to us so that we can offer even more options to our clients.
CMP: What does your company do differently to stand out from the competition?
SLC: We have adopted an approach when we deal with applications to classify them accordingly and always provide a plan A, B & C, respectively. In this way, no stone has been left unturned, and our clients have explored every viable opportunity before they take on additional debt. In my opinion, this approach is very important considering the rising debt levels in the Canadian economy.