Mortgage Edge is part of Canadian Mortgage Professional's Top Independent Brokerages 2019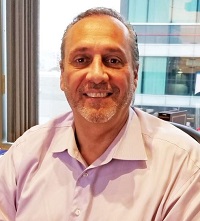 Leadership: John Bargis, executive vice-president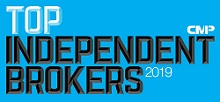 CMP: In your view, what is the biggest advantage of being an independent?
Mortgage Edge: Aside from the autonomy in operating my own business, the margins are much higher without having to pay for the next to no value a network provides. We are members of CIMBC, which is a coalition of self-branded independents with access to all lenders, and the power of volumes. [Also, there are] no threats of infringement of data.
CMP: Do you think brokers affiliated with a network have an easier time building a brand? What do you do to cultivate your brand and make it memorable for clients?
ME: Not for an independent brokerage, they don't. The networks are about branding the network and ultimately controlling the franchise. The infringement of data is a concern under a network brand that houses the database of each franchise.
CMP: What are the biggest issues facing the broker industry today?
ME: Readjustment, as a whole, in the way business needs to be conducted from a quality and process perspective. Too many in the industry have not come to the realization that our world has changed, and although volume is still paramount, embracing the new B-20 rules, which most find to be a challenge [and that will] not going away anytime soon, is the way to go.
CMP: What does your company do differently to stand out from the competition?
ME: Having access to all lenders is key, along with maintaining high quality. We take pride in our training program and hands-on approach that ensures the strong success of our agents. Tight relationships with a variety of lenders help brokers navigate with a broader view of the market, which is paramount in this unstable and challenging environment. Brokerages that failed to concentrate on running their business properly are feeling the pain today.