Mortgage Outlet is part of Canadian Mortgage Professional's Top Independent Brokerages 2019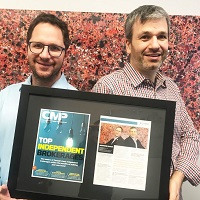 Leadership: Shawn Stillman, director and principal broker (right) and Elan Weintraub, director and mortgage broker (left)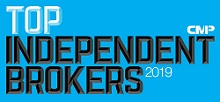 CMP: What are the biggest issues facing the broker industry today?
MO: Automation/digitization has not disrupted the mortgage industry in Canada – yet. The industry is highly complex and some agents are poorly trained and do not understand mortgage brokering.
CMP: What made you decide to be an independent broker?
MO: We always wanted to be independent and control our own destiny and build something from the ground up. There definitely are benefits to joining an established brokerage/network, but flexibility and control was critical to our business strategy, and we didn't want to seek 'approvals' to make our own business decisions. The other critical factor that enabled us to start as an independent brokerage was our strong lender relationships. For example, we were able to qualify for top status from day one. It would be difficult for an independent brokerage to succeed without having these connections and an established reputation in the industry.
CMP: How have you overcome challenges of being independent?
MO: The biggest challenge to being independent is the time commitment, especially when starting out. Nobody is giving you the tools you need (CRM, phone system, blogs, logos, web sites, etc.). That being said, we knew that starting something from scratch would require a large time investment, but we are thrilled with the results. We have grown our volume tremendously, and we have a stellar reputation among clients and lenders. Perhaps most importantly, we have a strong relationship with our staff and agents and provide some of the best training in the country! We set high standards and are committed to our team's success, and are very fortunate to work with such amazing people. As an independent brokerage, the future is shiny and bright and as we say, 'go MO!'