Here are the steps to qualify and become a mortgage broker in the United States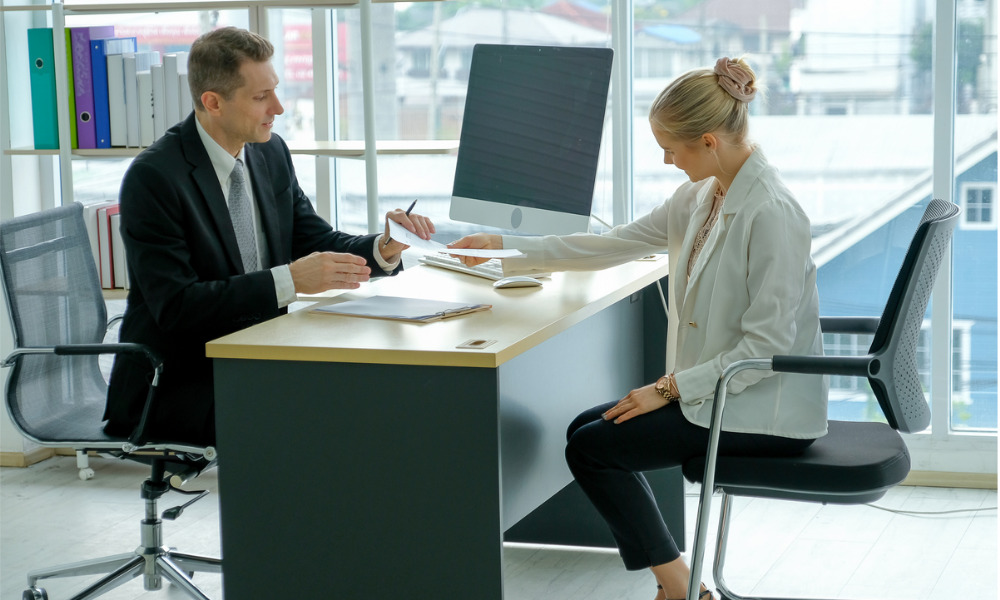 If you're good with numbers and desire a career in the real estate and mortgage industries, you might be interested in becoming a mortgage broker – and understanding what the role entails and what the requirements are can help you pursue this profession with greater ease.
Data from Glassdoor shows that mortgage brokers in the United States have an average annual income of at least $70,000 – higher than the national average of $54,000 in 2021, according to the Bureau of Labor Statistics (BLS).
Brokers are paid by the lender when a loan is closed, with the fee typically between 1% to 2% of the total loan amount, according to finance company Nerdwallet.
Additionally, you don't need to have a college degree to qualify – and everyone starts on equal footing because you have to pass the same exams and meet your state's licensing requirements.
Here are vital things that you must know from pre-licensing to getting your surety bond if you decide on becoming a mortgage broker.
Read more: 7 ways to succeed as a mortgage broker
What does a mortgage broker do?
Mortgage brokers serve as financial intermediaries between lending institutions and borrowers. You can work with possibly dozens of lenders to find loan products that match your customers' needs.
By contrast, loan officers represent the lender or bank that they work for and will offer only the products that the institution carries.
The average mortgage broker deals with around 30 lenders or more. You'll need to be familiar with all of them and think on your feet to find the most suitable loan packages for your clients.
Being a mortgage broker is basically a career in sales. You will meet clients who are in an exciting stage of their lives as home buyers, and your role is to lead them to a product that meets their housing needs and financial situation.
How do you qualify to become one, then? Below are six steps towards becoming a licensed mortgage broker.
1. Obtain your high school diploma or GED
As previously mentioned, you don't need a college degree to become a mortgage broker. However, all 50 states require you to have at least a high school diploma to qualify.
Otherwise, you need to pass the General Educational Development Test (GED). You'll earn your GED credential by getting a score of 145 in its four exams. This will serve as your diploma even if you didn't graduate from a conventional high school.
A college education is not required, but it can help to have finished a two- or four-year course in finance, accounting, marketing, economics, or business administration. The principles learned from these disciplines can serve as a solid foundation for your day-to-day work.
Regarding previous work experience, you don't need one but having some type of relevant training is recommended. For instance, you can work at an established mortgage company for a few years to gain first-hand knowledge before striking out on your own.
Numerous mortgage brokers are former loan bankers or officers who eventually decided to work independently. Some are previously real estate agents who wanted to try the financial side of their trade.
2. Take pre-licensing training for mortgage brokers
The next important step is to prepare for licensing. The Secure and Fair Enforcement Licensing Act (SAFE) requires states to license all mortgage loan originators. This is also known as Title V of the Housing and Economic Recovery Act for 2008. So, you need to secure an individual license from the Nationwide Multi-State Licensing System and Registry (NMLS).
The NMLS aims to improve nationwide supervision of the mortgage industry and create consistency in licensing requirements across states and territories. This include the District of Columbia, Guam, Puerto Rico, and the US Virgin Islands.
To start the licensing process under NMLS, you must complete a mandatory 20-hour training course. This normally includes the following subjects and breakdown of hours.
Federal regulations and laws - three hours
Ethics and fraud - three hours
Non-traditional mortgage lending standards - two hours
Electives on mortgage origination - 12 hours
You can start by looking through NMLS's list of approved mortgage broker schools. The required training costs between $200 to $300, and you may opt to take additional courses to enhance your knowledge.
After your training, you can use the practice tests provided by these schools to identify your strong points and areas where you need to improve.
There are thousands of possible questions in the actual test, so it's fairly impractical to memorize all the items included in the practice tests. It's better to focus on understanding the concepts behind each question.
Lastly, studying with your peers can help. Find NMLS groups in Reddit, LinkedIn, or similar platforms to find other exam takers or experienced mortgage professionals and get some advice.
Read more: 10 biggest wholesale lenders in 2021
3. Take and pass the NMLS exam
When you have completed your pre-licensing courses and personal preparations, it's time to take the NMLS exams. Also known as the SAFE exam, it will test you in five major categories:
Federal law
General knowledge of mortgage origination
Ethics
Loan origination activities
Uniform state content
Most states have adopted the uniform state content (UST) to be included in the national test. These are 25 questions that gauge the applicants' knowledge of state-specific facts and policies related to the SAFE Act.
Before taking the test, you need to create an online account in NMLS for enrollment. Once you've enrolled, you have 180 days to schedule an exam appointment.
Note that registration has a non-refundable fee of $110 as of June 2021. Additionally, the UST portion costs $69.
After scheduling your test sessions, you will receive an email confirmation about the time and location. If you need special accommodations due to certain disabilities, you need to indicate them on your enrollment form.
A test appointment has a strict time allocation of 225 minutes. You will have 190 minutes to answer a total of 120 questions, while 30-35 minutes will be allocated for a tutorial and an optional applicant survey.
The test should not be taken lightly as takers usually find it difficult. Only 58% of aspiring brokers who took it for the first time passed in 2020, according to the NMLS. The passing rate is slimmer for second-timers at 47%.
If you fail the exam for the first or second time, you need to wait for 30 days before you can retake it. You will then have to wait 180 days if you fail on your third attempt, and the cycle repeats.
You have to achieve at least 75% on both the standard and UST parts of the exam. The results will be available within 72 hours of taking it.
4. Establish and register your mortgage brokerage as a legal business
The next step is to register your brokerage as a legal entity in your state. Below are the steps for registration, according to the US Small Business Administration (SBA).
Choose your brokerage business name
Pick your business location
Choose a business structure
Register your business to federal, state, and local agencies
Get your federal and state tax ID numbers
Apply for licenses and permits
The most common business structures chosen by new mortgage brokers are sole proprietorship, partnership, and a limited liability company.
Your choice influences the taxes that you pay, your day-to-day operations, and your legal protections or benefits.
Each structure has its pros and cons, so you should pick one that best suits your situation and business goals. You can eventually change its structure or dissolve your business to register a new one but these entail certain fees.
Sole proprietorship - If you are working independently like most new brokers, you can register as the sole trader for your business. This is the easiest type to form and grants you complete control of your business.
This structure also means "your business assets and liabilities are not separate from your personal assets and liabilities," says the SBA. "Sole proprietorships can be a good choice for low-risk businesses and owners who want to test their business idea before forming a more formal business."
However, being the sole trader means that you have unlimited liability. You may be held personally liable for any debt or obligation incurred by your business.
Partnership - You can form a partnership if you are starting a simple brokerage firm with two or more people. It's a good way to pool resources and expertise from a few people to create a stronger business model.
In this structure, one partner assumes unlimited liability while the rest have limited liability. The latter tends to have limited control over the company as documented in the partnership agreement.
Limited liability company (LLC) - Alternatively, you can form an LLC to have increased protection from personal liability. This protects your personal assets like your home and savings accounts in case your mortgage business faces bankruptcy or lawsuits.
However, LLCs have limited lifespans in most states. You may be required to dissolve your LLC and register a new one in case a member leaves or joins your group.
After deciding your business structure, it's finally time to register with federal agencies. Use the Internal Revenue Service (IRS) assistance tool to apply for an Employer Identification Number (EIN). This is also known as your state tax ID and federal tax ID numbers.
You need the EIN to create your business bank account and pay your taxes. In a nutshell, it's like your personal security number but for your business.
Read more: Should you become a mortgage broker?
5. Meet your state's mortgage broker license requirements and get a surety bond
Now you'll need a business license to operate in your state. The requirements and licensing fees vary per state but you can expect to pay around $1,000 to $2,000 for your initial application and annual license renewal.
Below are the common requirements that brokers from all states must provide. You have to submit all of them through the NMLS platform.
Your financial statements
Proof of completion of pre-licensing education
SAFE test results
Fingerprints for FBI criminal background check
Credit report authorization
Obtain a surety bond
Getting a surety bond is one of the most common licensing requirements for mortgage brokers in the country. It provides additional security for clients and guarantees that you'll follow standards that govern your trade.
"State regulators or consumers can file claims against a surety bond to cover fines or penalties assessed or to provide restitution to consumers due to the failure of a licensee to comply with licensing or statutory requirements," says NMLS.
Again, the bond requirement changes from state to state. Some have a flat rate for all brokers, while others scale your bond cost depending on your annual loan volume.
For example, Colorado brokers need a $25,000 bond, while the required amount for Texas brokers is $50,000. You can check the bond map of NMLS to know your state's exact bond cost.
If you have good credit standing, you can expect a bond premium between 0.75% to 3%.
6. Maintain your license and undergo more brokerage training
With an NMLS license, you can now practice your profession in your state of registration. It's time to build and cultivate connections with real estate agents, lending institutions, and other partners.
Use your industry relationships for referrals to get your first clients and create a system for accommodating their mortgage needs. If referrals are not enough, make a website or use social media to cast a wider net on potential customers.
Regarding your license, you have to maintain it by renewing it annually. You can do this over the NMLS platform and paying the renewal fee. You should also take the annual training hours required by your state.
Additionally, you can take optional courses and obtain certifications to enhance your knowledge on the mortgage and real estate industries. These can also boost your confidence and credibility in the eyes of prospective clients.
For example, you can obtain certifications from the National Association of Mortgage Brokers (NAMB). NAMB has three tiers of certification depending on your years of industry experience, mortgage education, and employment of best lending practices.
A career as a mortgage broker can be as challenging as it is rewarding. It will take time and effort to know the various ways to become a successful mortgage broker, but observing full legal compliance is a great start.