Mortgage broker market share has been the talk of the town, and industry experts weigh in as to whether or not that trend is going to change in the coming year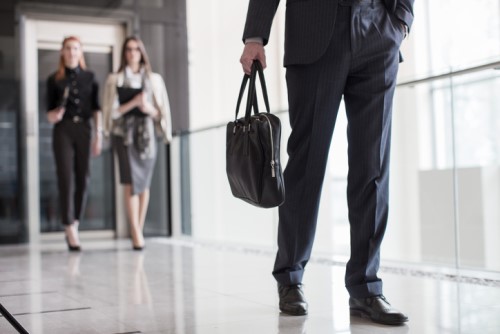 Mortgage broker market share growth has been the talk of the industry over the past couple of years. CoreLogic reports that "mortgage brokers' market share of conventional conforming mortgages hit 16% in 2019, up from a low of about 7% in 2011." Post-recession, brokers took a big hit but that's recovered tremendously as lenders have opened their offerings to brokers and technology has played a big part in levelling the playing field between brokers and big banks.
Now that the calendar has ticked into 2020, it remains to be seen whether brokers will continue the growth, and if so, how that growth will look in the short-term future.
President and CEO of United Wholesale Mortgage, Mat Ishbia, thinks that we are just starting to see the beginning of mortgage broker growth.
"The pace of change in the mortgage industry in general is fast, and I think that broker channel growth right now and the things that are going around with the mortgage broker world is just getting started," he said.
After the crisis, he continued, everyone who was a retail originator assumed that brokers had lower rates because they had access to wholesale lenders and more products. But there were three reasons why they'd never join the broker channel: one, they didn't have the technology support to compete; they didn't have the marketing support to compete; they didn't have the compliance support to compete; and they didn't have the necessary service levels to get loans closed quickly.
UWM and other companies are starting to pick up on that, adding more technology options than any retail company can offer. UWM has a team of hundreds of technologists working on technology for brokers and not requiring their business in return. They, along with a plethora of Fintech companies, have developed automated systems and have marketing coaches available to remove that burden from brokers' shoulders. Same with compliance, and all of this results in much better service for brokers' customers.
Mat Grella, co-founder of NEXA Mortgage, said that there are more choices for brokers in general.
"For people who want to become brokers, there's a lot more options, there's a lot more industries that are going to help you. AIME is going to help you with that," he said. Plenty of people want to be independent, but they also have access to other business models and partners that allow originators to share the risk instead of assuming responsibility for it all themselves.
"There's more options now for people to become brokers and the barrier for entry is not as high as it used to be because of that," Grella said.
Many banks shied away from the broker channel during the recession, and some never really left but are coming back in a big way. Flagstar Bank Executive Vice President and President of Mortgage, Kristy W. Fercho, said that it's a big focus for the company in the coming year.
"We're one of the only banks still in the broker space," she said. "It's how we started. That's the foundation of who Flagstar is and we love the channel and we're going to continue to support it and grow it," she said.
Flagstar went live in the broker platform ARIVE in November, and was one of the first lenders that signed up to participate. This, Fercho said, reinforces Flagstar's commitment to brokers.
"The broker channel has increased pretty substantially in '19. It used to be a huge business for us that, post-TRID, we ceded some of that business away. We're refocusing and investing in it, so we're going to lean into that a little more in '20," she said.
The only reason that brokers weren't moving to the broker channel at the end of 2019 as they were at the beginning of the year is because rates dropped, Ishbia said. When originators' pipelines are flush, it becomes very difficult for people to leave, nor should they, said Phil Shoemaker, executive managing director and chief business officer at Home Point Financial. Everyone's busy and everyone's making money, and the migration to the broker channel has slowed because of that. But, Shoemaker added, the slowdown won't last.
"I think you'll see that trend accelerate again, sort of like you saw at the end of 2017 and '18 where you saw a lot of people coming in into the space," he said, adding that now originators are taking a more proactive stance. "Before it was more reactive, where you had the trade associations maybe pushing more of it, now lenders, Home Point, we're working on this, we're building programs where we can help people start their own broker shop. And so, I think as you see more of that, you'll see that trend accelerate."
Mike Kortas is a co-founder of NEXA Mortgage and thinks that a 25% broker market share is very obtainable for the broker channel. In fact, he added, speaking to the rate conversation, it might edge even higher if rates rise—although no one is anticipating such rapid change in that direction. All conditions point to a continued, steady growth.
"The stigma of becoming a broker is less and less now," Kortas said. "We know that the more brokers [that] are out there, even if they don't join NEXA, we absolutely know that that still helps NEXA because it helps reduce the stigma of becoming a broker that there once was."
Stigma aside, no one thinks that mortgage broker market is going to shrink. Lenders, originators, fintech companies, are all controbuting to the growth of the channel, and more competition for broker business is a good thing. Brokers are, Ishbia said, the future of mortgage.
"The mortgage brokers, they were the past, and they always were the best for consumers and they always were the best for LOs, and nothing has changed," Ishbia said. "Everyone is seeing it now."