Partnerships, product expansions, a key hire and more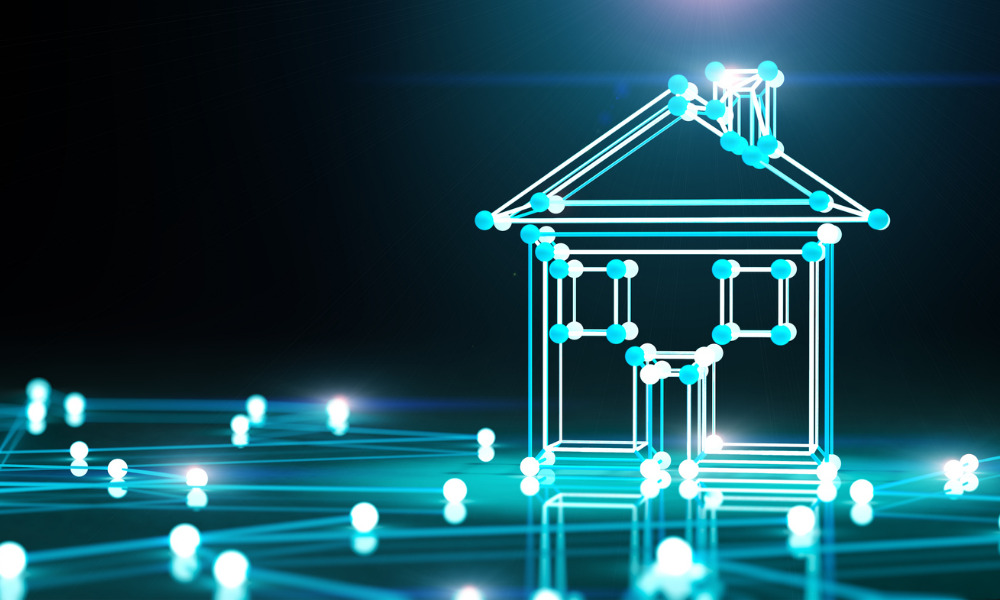 This week, Vesta and Asurity, plus Acre and Uinsure, have formed partnerships. GPARENCY launched a new service. Equifax hired a new chief data officer in Canada. Real estate technology company Qualia scored in Texas using its signature product. Keller Williams expanded its presence in the Caribbean. Gibobs Allbanks, a European variation on Credit Karma, attracted an investment.
Vesta/Asurity
Vesta, a mortgage loan origination system and SaaS company, has completed an integration with Asurity, a provider of mortgage compliance technology.
The link-up means lenders using the Vesta loan origination platform will be able to access real time compliance monitoring and verify compliance with key regulations through the Asurity RegCheck product.
Read more: Mortgage tech news roundup: May 20
Vesta said its loan origination system lets lenders across the board build customizable, no-code workflows and rules around their business logic directly into the platform. The company also has open, cloud-based APIs.
Asurity launched its RegCheck product in January 2022.
GPARENCY
GPARENCY launched Broker Assist, a new white label service designed to help mortgage brokers secure and underwrite commercial property mortgages.
The new service is designed to give commercial brokers access to GPARENCY staff expertise and resources, helping them address issues such as high turnover rates, staff training and recruitment, according to a statement from the company.
GPARENCY is a commercial mortgage brokerage built around a membership model. The company bills itself on its website as a provider of technology products and services "designed to empower commercial property owners" and help them rely less on some high-cost service providers.
Acre/Uinsure
Acre, a mortgage intermediary platform, partnered with Uinsure with a goal of drastically simplifying its building and contents insurance advice.
With the combination, advisors using Acre's platform can access home protection quotes by clicking a button, thanks to Uinsure's advanced quoting technology and Acre's approach to storing and reusing property/client data.
Justus Brown, Acre's CEO and founder, explained that the aim is to let brokers spend more time focusing on their clients' needs, and deliver better outcomes with fewer delays.
"The way we approach data means we understand more about a property than any other tool available to brokers," Brown said. "Combining this deep, data-driven insight with Uinsure's quoting and application capabilities means brokers can easily and quickly deliver the most accurate and best value policies."
Equifax
Equifax Canada hired Sandy Kyriakatos as its new chief data officer.
She'll be tasked with advancing Equifax's data strategy for customers and consumers. Equifax is a global data, analytics and technology company with customers including financial institutions, other companies and government agencies.
Previously, she was the first chief data officer in the Canadian Border Services Agency.
Equifax is in a late stage of an extensive technology and security transformation, the company said. It relies, in part, on differentiated data, analytics and cloud technology and is headquartered in Atlanta.
Qualia
Real estate technology company Qualia said it has an initial client in Texas using its signature product.
Southwest Land Title Insurance Company is now using the Qualia Assure underwriter management product.
Read next: Mortgage tech news roundup: May 13
The product is designed to help underwriters achieve both enhanced internal workflows and a differentiated underwriting experience for their agents.
Qualia's digital closing platform is used by more than 500,000 title, escrow real estate and mortgage professionals, the company said.
Launched in 2015, Qualia now employs more than 500 people. It is based in San Francisco, with officers in Austin, TX and Superior, CO.
Keller Williams
Keller Williams, a real estate technology franchiser, expanded its presence in the Caribbean by way of a new master franchise in Bonaire.
William Soteroff, president of Keller Williams Worldwide, the international division of Keller Williams, said that agents' entrepreneurial culture along with technology, training and good business models have enabled further growth such as in the Caribbean.
"Our pipeline remains strong for new worldwide regions," he said.
The company is exploring international expansion in other locales including Africa, Central and South America, Central and Eastern Europe and throughout Asia. Keller Williams already operates in 50 countries including Argentina, Greece, Japan, Dubai and the United Kingdom.
Gibobs Allbanks
Global PayTech Ventures has invested in Gibobs Allbanks, a fintech based in Spain designed to help consumers, companies and providers of financial services to find their ideal match.
The platform is data driven and consumer focused with a goal of helping users understand their ability to nail down various financial services. It can be used, in part to make the process of obtaining mortgage financing more transparent. In addition, there are also services to improve financial health, similar to what Credit Karma does in the US.
It is considered the first fintech of its kind in Europe.