Growth investment, a relaunch, partnership and more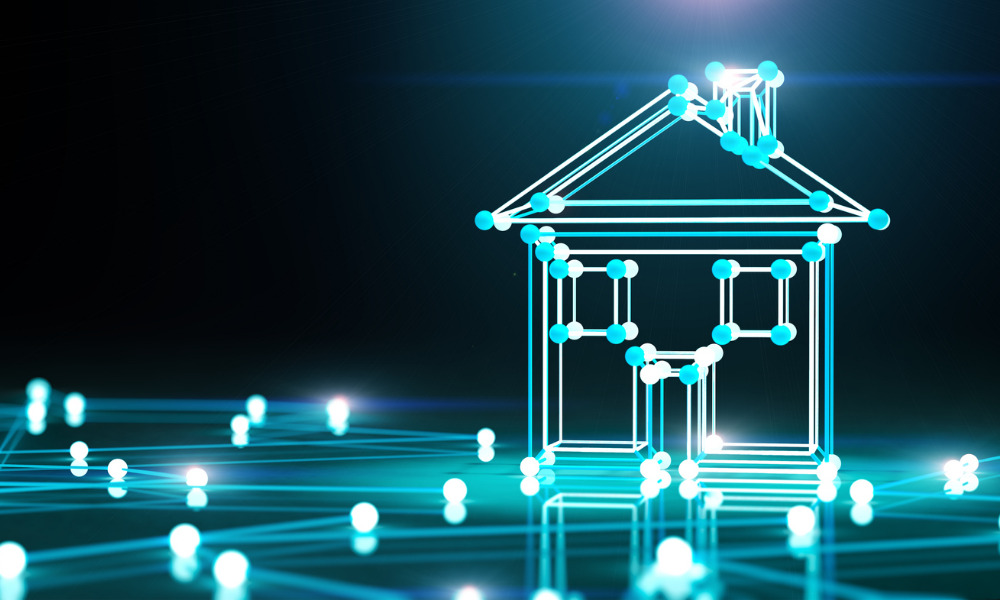 This week, mortgage technology company FirstClose, Inc. attracted a $35 million investment from a growth equity firm. A division of Wells Fargo relaunched its digital automated investing platform with new features. StoicLane has completed the acquisition of Triserv Appraisal Management Solutions. Roostify is integrating with Covered Insurance's digital marketplace. Sagent has extended its partnership with Fairstone Financial. Polly integrated with the six primary mortgage insurance (MI) providers. It's upgrade time for Total Expert, which enhanced its CRM and customer engagement platform for financial institutions.
FirstClose
FirstClose, Inc. has closed a $35 million investment from growth equity firm Lateral Investment Management. The money is intended to accelerate its product and growth strategies.
The Texas-based fintech provides underwriting workflow automation technology, point-of-sale software and data services for the US home equity and mortgage markets.
FirstClose will use the money to expand the company's financial services footprint. The goal: to leverage property data intelligence, partnerships and technology so lenders can better compete for and close consumer loans.
Read more: Mortgage tech news roundup: May 13
FirstClose works with more than 400 banks and credit union customers.
"We believe that FirstClose has a critical role to play in streamlining the origination, underwriting and closing processes in the $200 billion consumer home loan market," Stuart Barden, managing director at Lateral Investment Management, said in prepared remarks.
Wells Fargo
Wells Fargo Wealth & Investment Management has relaunched Intuitive Investor, its digital automated investing platform.
Investors can now access the robo-advisory platform with a minimum $500 investment, versus the old $5,000 minimum.
Additional enhancements include investment choice and simplified account opening.
"We have simplified the Intuitive Investor platform to create a faster and better experience for both new and experienced investors," Michelle Moore, head of Digital for Consumer and WIM at Wells Fargo, said in prepared remarks.
StoicLane/Triserv
StoicLane has completed the acquisition of Triserv Appraisal Management Solutions, an appraisal management company with bank, credit union and mortgage banker customers in all 50 states.
StoicLane is a long-term growth platform making strategic acquisitions to support digitizing finance, insurance and real estate verticals
Neither side disclosed financial terms.
The acquisition means StoicLane will provide capital, operational expertise and technological infrastructure to help accelerate Triserv's growth.
This is the third investment by StoicLane's mortgage services affiliate.
"We look forward to collaborating with Triserv's team to continue growing the business and innovating in the appraisal industry," Al Goldstein, StoicLane's co-founder and CEO, said in prepared remarks.
Roostify
Roostify, a mortgage technology provider, has integrated with Covered Insurance's marketplace to streamline the homeowners insurance process.
The idea is designed to let borrowers shop for insurance from major carriers during the mortgage process all on a single platform. Covered is a digital insurance marketplace focused on home coverage that lets users shop and compare insurance options from more than 30 insurance carriers.
Additionally, lenders can boost efficiency by creating a tailored homeowners insurance buying experience within their workflow, according to the announcement.
"Our integration with Covered is a major step in continuing to simplify the home lending process by elevating the customer experience when shopping for home insurance, Roostify co-founder and CEO Rajesh Bhat said.
Fairstone/Sagent
Sagent, a fintech focused on modernizing mortgage and consumer loan servicing for banks and lenders, extended its partnership with Fairstone Financial, a Canadian lender and operating subsidiary of Duo Bank of Canada.
Sagent is based in Pennsylvania.
The new five-year extension means Fairstone will continue to scale up its servicing operations using Sagent's cloud based LoanServe system of record. Sagent in turn will continue to automate for Fairstone complex, high-volume tasks and workflows.
Polly
Polly, a provider of SaaS technology for the mortgage capital markets space, said it has integrated with the six primary mortgage insurance (MI) providers: Arch MI, Enact, Essent, MGIC, National MI and Radian.
Read next: Case study: The latest Roostify/ICE Mortgage partnership
The integration is meant to save time and boost efficiency for loan officers and mortgage lenders.
According to Polly, embedding each MI company's quoting capabilities into its Product and Pricing Engine helps streamline the process of calculating, quoting and comparing MI offerings from all providers.
Users get a comprehensive list of rates, premiums, summaries on DNI impact and more. Additionally, Polly's cloud-based PPE will provide an explanation when a quote is not provided, as well as actionable suggestions for changing parameters.
Total Expert
Total Expert said it has upgraded its CRM and customer engagement platform built for financial institutions.
The upgrades include new features for lenders, banks and credit unions so they can better navigate customer relationships. Several new partnerships are also designed to help enhance the system.
New or enhanced partnerships are in play with third-party data integration, social marketing, lead conversion and lending broker brands. Customers can also access and leverage consumer data and sales inputs from systems including Salesforce, BankingBridge and FreeRateUpdate.
A new Total Expert integration with Denim Social is designed to help loan officers create compelling personal landing pages. Another, with Zapier, helps users connect to more than 4,000 third-party software platforms generating potential leads and consumer insights.