Q1 results, M&A, financing struggles and more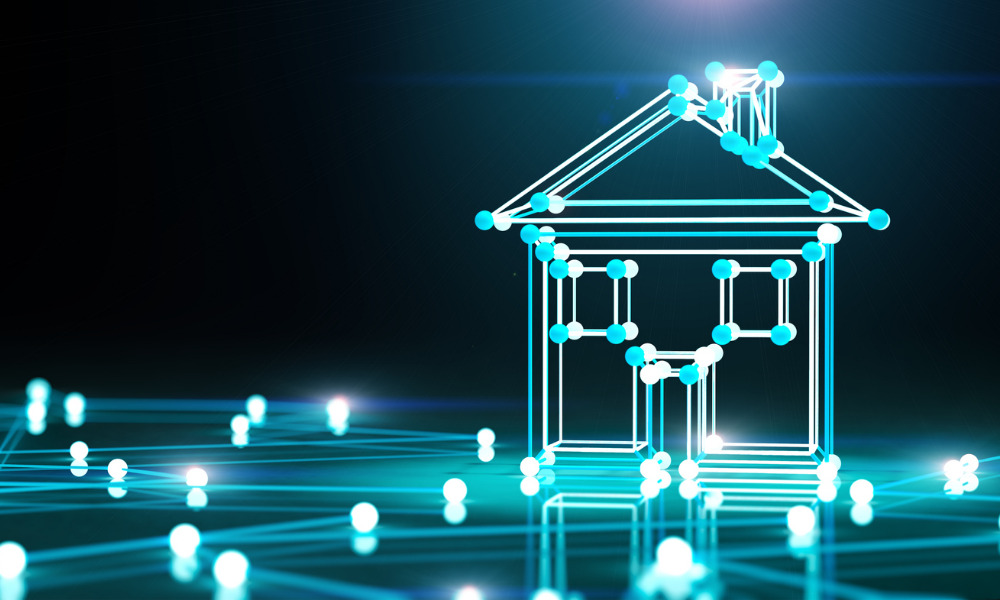 This week, Keller Williams reported higher global sales volume in 2021's first quarter. Intercontinental Exchange revealed it will snatch up Black Knight. Bundle attracted two new investors to support an acquisition. Knock's CEO explained the struggles start-ups are facing to obtain financing. Online mortgage broker Morty is expanding. Rocket Companies disclosed its Q1 2022 results.
Keller Williams
Keller Williams reported a big boost in global sales volume during its 2022 first quarter.
The global real estate technology franchise said that in the US and Canada, for example, agents closed $108.4 billion in sales, a 10.5% jump versus the same period a year ago.
Agents outside the US and Canada closed $3.2 billion in sales volume during the quarter, up more than 27% year over year.
Read more: Mortgage tech news roundup: May 06
Transactions and listings declined in most cases, however.
In the US and Canada, agents closed 258,400 transactions, a drop of 5.2% versus the 2021 first quarter. While agents in both countries took 154,000 new listings, that reflects a 5% dip from a year ago.
Outside the US and Canada, results were more mixed. Agents closed 16,500 transactions during Q1, up nearly 26% from the 2021 first quarter. They took more than 26,000 new listings, but that reflected a dip of more than 4% versus a year ago.
Internationally, the company credited robust growth, in part, to its tech-enabled agents.
About 189,644 agents work with KW worldwide, including 15,700 agents outside of the US and Canada.
ICE/Black Knight
Intercontinental Exchange Inc. (ICE) disclosed recently that it will snatch up Black Knight, Inc. in a cash and stock transaction worth $13.1 billion.
ICE is a global provider of data, technology and market infrastructure, and Black Knight is a software, data and analytics company that covers sectors including real estate data, mortgage lending and servicing and the secondary markets.
ICE said the acquisition would build on its position as a provider of end-to-end electronic workflow products and services for the US residential mortgage industry.
Anthony Jabbour, Black Knight's chairman and CEO, said in prepared remarks that combining the companies helps "deliver significant benefits to our clients and consumers by improving and streamlining the process of finding a home, as well as obtaining and managing a mortgage."
Granite Creek/Bundle
Granite Creek Capital Partners, working with Knox Capital Holdings, has invested in Bundle, a national provider of compliant real estate document preparation services.
The investment is designed to support Bundle's acquisition of Rosenberg LPA (RLPA), a similar company that has serviced title companies and lenders for more than 15 years.
Combined, the two make up the largest document preparation company, according to the investment announcement.
Frank Dec, Bundle's founder and CEO, said the investment will be put to good use, with plans for Bundle to "absorb the best practices of both companies into our technology platform and operating model."
Knock
Tech start-ups of all stripes are struggling to maintain financing momentum from venture capitalists and the public markets alike. Home-buying startup Knock has scrambled under the current volatile investment environment, according to a May 11 New York Times article.
Sean Black, founder and CEO of the Texas-based company, had expanded operations from 14 cities to 75 in 2021 and planned to go public through a reverse merger, or special purpose acquisition company (SPAC). The volatile stock market forced Knock to cancel those plans and then consider an offer to sell itself to an unnamed larger company, the article noted.
That deal fell through, the piece explained, and Knock eventually raised $70 million from its existing investors in March. But it had to lay off nearly half of its 250 employees and it also added substantial new debt. All of this happened even though Knock continued to grow its business, Black told the newspaper.
Morty
Morty, an online mortgage broker and marketplace, has added new products and expanded to several states.
The New York City-based startup said it has added support for jumbo loans and investment properties, building on its ongoing business serving buyers with conventional purchase loans. It has also added nine new states to its service area so far this year, including Texas. The company is now operating in 44 states and the District of Columbia with plans to expand nationally in the coming months.
The expansion builds on the company's $25 million Series B financing round announced in July 2021.
Founded in 2016, Morty now employs nearly 70 people, more than double its size a year ago.
Rocket
Rocket Companies booked more than $1 billion in net income during the 2022 first quarter, a drop compared to approximately $2.8 billion over the same period a year ago.
Read next: Rocket Mortgage, Detroit make joint investment in affordable housing program
Revenue and adjusted net income also plunged from its Q1 2021 level.
"As we move further into the year, we will successfully navigate the mortgage and real estate headwinds by protecting our margin and profitability while continuing to invest in strategic areas such as technology, partnerships and performance marketing," Jay Farner, vice chairman and CEO of Rocket Companies, said in prepared remarks.
Rising rates appear to be responsible for much of the slowdown, though the company noted bright spots from the quarter such as achieving stellar volume in purchase and cash out refinances compared to previous quarters.