Layoffs, a name change, a new CEO and more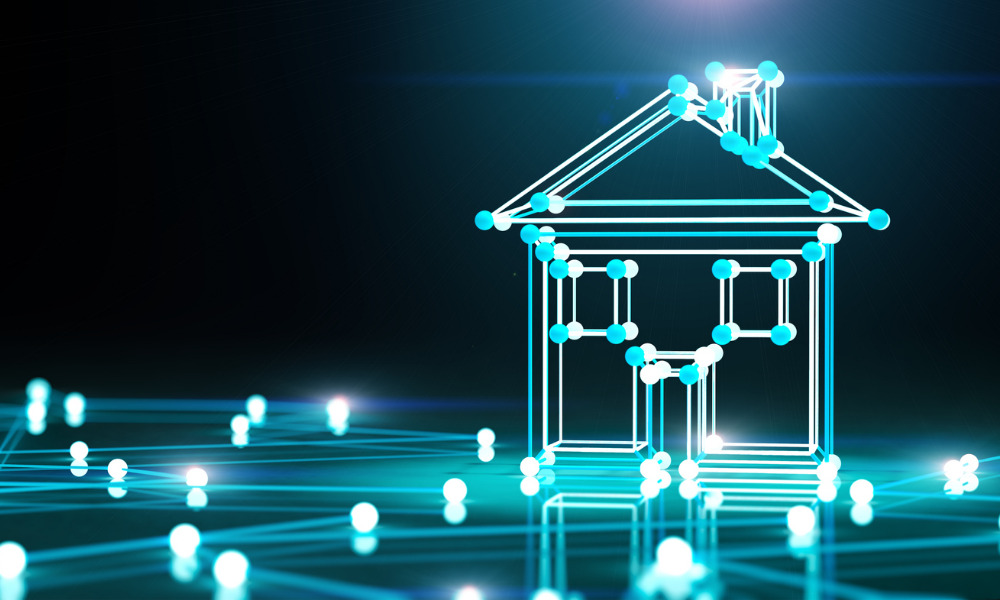 This week, digital mortgage lender Better is launching a partnership with Palantir. Mortgage technology company Blend Labs is slashing and losing money. Volly hired a new CEO. First American Data & Analytics launched a new product suite focused on automated valuation. Inco-Check changed its name. ATTOM, a curator of real estate data nationally for land and property data, made an acquisition.
Better
Digital mortgage lender Better is pairing with Palantir in a bid to help make mortgage financing cheaper, easier and more equitable.
Palantir builds software that helps organizations better integrate their data, decisions and operations.
Their partnership initiates the launch of Tinman Marketplace, a new version of Better's proprietary loan platform, which automates 70% of the mortgage process. Palantir's Foundry operating system will help fuel the platform's operations.
Read more: Digital mortgage lender Better lays off 900 staff
Plans call for Tinman Marketplace to move from rate sheets and 200-plus eligibility PDF files to an interface that works on top of Better's existing investor/pricing/match engine. The idea is to make it easier for government-sponsored enterprises and mortgage industry investors to make richer and deeper data-driven mortgage capital allocation decisions.
The hope is that combining Tinman, which automates specialized processing and underwriting functions, and Foundry will help lead to better data driven decision making in terms of allocating lending and expanding mortgage access in the United States.
Better quickly made a reputation for innovation and has funded over $100 billion in home financings over the last six years since its launch. The company has also slashed legions of jobs in recent months, however, as the market has turned.
Blend Labs
Mortgage technology company Blend Labs is cutting 25% of its workforce after losing nearly $480 million during the second quarter of 2022.
The company's net loss hit $478.4 million in Q2. Net losses for the first six months of 2022 came in at $551.9 million, the company noted in its earnings release.
Blend labs slashed more than 400 job positions through two layoff rounds in April and August, which eliminated 25% of its workforce, according to multiple media reports focused on the company's Q2 earnings call.
"We are addressing the challenging market conditions by playing to win long term, taking decisive actions to improve our cost structure and optimizing returns on our innovation investments," Nima Ghamsara, founder and head of Blend, said in prepared remarks issued with the Q2 results.
Volly
Katharine Loveland is the new CEO for Volly, a provider of technology and marketing services for banks and mortgage companies.
In a related move, Jerry Halbrook, who has served as CEO for the past three years, will transition to the role of executive chairman.
Loveland is a 15-year mortgage technology and financial services industry veteran. She most recently served as vice president of customer success at Reggora. Before that, she was an executive vice president with Accenture, where she led the Mortgage Cadence Delivery and Client Success Teams.
Volly's technology provides digital engagement platforms, lending technology and creative marketing services to help facilitate the lending process for the borrower and loan officer. Volly is a portfolio company of New Capital Partners, a lower middle-market private equity firm based in Birmingham, AL.
Volly itself is based in Massachusetts.
First American
First American Data & Analytics, a division of First American Financial, has launched a new product roster focused on automated valuation.
The product, dubbed Procision, uses a state-of-the-art blended modeling approach to give lenders and financial services clients, proptech companies and other consumers of real estate data a high level of accuracy.
Procision includes three automated valuation model products, focused on lenders, client websites and portfolio analysis.
First American Data & Analytics provides property-focused information, risk management and valuation products and services.
First American Financial Corp. provides title, settlement and risk products and services for real estate transactions.
Inco-Check
Inco-Check has a new name – QC Ally, LLC.
Narrow Gauge Capital acquired the company in March, and the rebrand is meant to fuel the new ownership's vision of fostering innovation through high quality QC and audit products and services.
The company as it is today bills itself as "your partner in tech-enabled enterprise loan quality and audit services." QC Ally's LQ Pro software is designed to provide a partnership-oriented experience that accelerates the mortgage manufacturing process.
QC Ally relaunched with a new website, qcally.com, that highlights the new company as well as corporate thought leadership.
ATTOM
ATTOM, a curator of real estate data nationally for land and property data, has acquired Estated, a property data licensing company.
Neither side disclosed financial terms.
Read next: Blend Labs raises IPO valuation target to $4 billion
ATTOM is billing the acquisition of Estated as a natural fit, because both companies provide clients property data and marketplace insights so clients make more informed and educated decisions.
ATTOM said the deal will strengthen its presence in the enterprise data licensing marketplace, along with the consumer and investor real estate market.
Most recently, ATTOM acquired GeoData Plus and Home Junction, and divested RealtyTrac so it could focus 100% on accelerating the growth of its data licensing business.