Truework, Rocket Mortgage, partnerships and more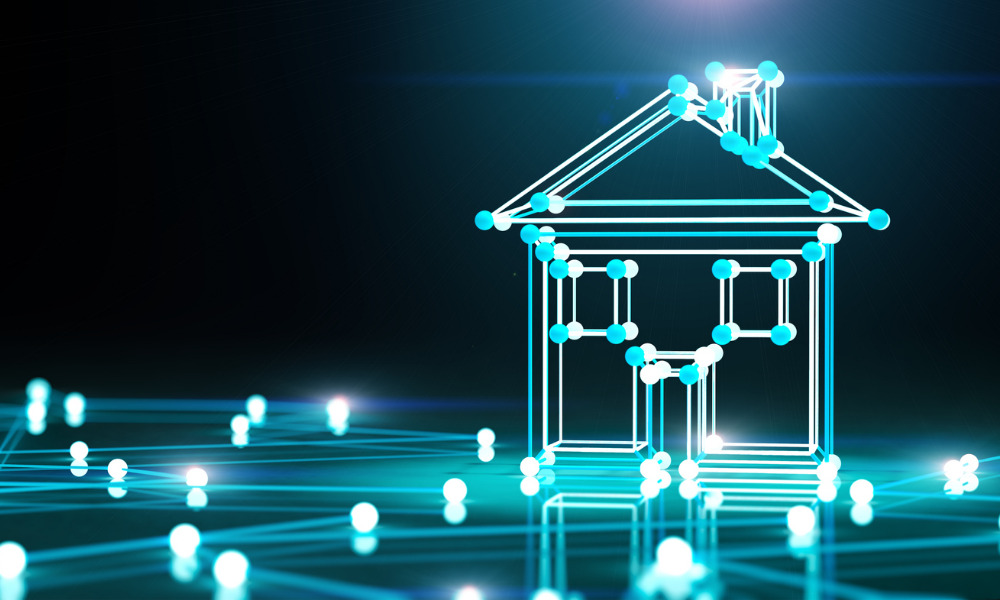 This week, income verification fintech Truework raised $50 million in new financing. Rocket Mortgage, Realfinity and MPowered Mortgage all formed new tech-focused partnerships. Total Expert released new features for its signature platform designed to help banks and lenders build new contacts. Real estate technology platform DD360 nailed down a $25 million equity investment from Creation Investments Capital Management.
Truework
Truework, a fintech that provides income and employment verification for mortgage industry and other lenders, raised $50 million in new financing.
G Squared led the Series C round. Returning investors Sequoia Capital, Activant Capital and Khosla Ventures also participated. Several new investors joined the round, including Indeed, Human Capital and Four Rivers Group.
Plans call for using the funding to propel further product development, hiring and overall growth. Beyond mortgage, the San Francisco-based company provides income and employment verification for auto and consumer lenders.
Read more: Mortgage tech news roundup: August 5
The company's technology is designed to help lenders more efficiently verify income and employment in a fraction of the time by digitizing and simplifying the process.
Customers include 20 of the top 25 lenders, such as Fairway Independent Mortgage, Caliber, Guaranteed Rate, Citizens Bank and LoanDepot.
"Series C funding will help us further empower both sides of the verification equation and help build a more efficient, secure and stable credit system," Truework CEO Ryan Sandler said in prepared remarks.
Rocket Mortgage
Rocket Mortgage and Q2 Holdings are partnering to provide a digital home loan process to banks and credit unions.
Rocket Mortgage, part of Rocket Companies, is America's largest mortgage lender. Q2 Holdings provides digital products and services for banking and lending.
The partnership means Rocket gets added to Q2's Q2 Innovation Studio program, which is designed to help community banks and credit unions serve the residential mortgage market in their communities at no cost to the financial institution. Rocket Mortgage will take care of everything related to the loan and servicing. Integrating Rocket Mortgage within Q2's digital banking platform will also help streamline the mortgage process for account holders.
Fourth Capital, a Nashville, TN-based community bank, is the first to add Rocket Mortgage's digital application to its mobile and online banking app through the partnership program.
Realfinity
Realfinity and Quantarium are linking up to provide more information to homeowners about their home's value through the use of data.
Realfinity is a data-driven fintech that connects consumers to local real estate and lending experts through a digital concierge experience. Quantarium is a fintech software company focused on real estate analytics and innovation.
The partnership is designed to help Realfinity bring to US homeowners first-of-its kind computer vision technologies that can spot and assess room types and interior features that have an immediate influence on a home's value. That technology will reach customers via Realfinity's HomeDashboard platform.
MPowered Mortgages
MPowered Mortgages, a fintech mortgage lender, forged a partnership with fintech broker Fluent Money.,
Fluent Money, which was recently acquired by Mortgage Advice Bureau (MAB), gains access as part of the deal to MPowered Mortgages' full range of residential mortgage products for prime borrowers.
MPowered Mortgages has grown its network of established broker partners over the last year to roughly 5,000, including MAB and London and Country. Its investment backers include Barclays, Citigroup's SPRINT arm and M&G Investments, among other key investors.
Total Expert
Total Expert said it is releasing new features for its signature platform that are designed to help banks and lenders build contacts in a down market.
The Minnesota-based fintech has developed tools, enhanced capabilities and new partnerships with six third-party integrations designed to improve lead volume and quality, but also drive sales and marketing efficiency.
The company produces CRM and data-driven customer engagement products and services for more than 175 financial institutions. Its Total Experience Platform unifies data, marketing, sales and compliance products designed to provide a better customer experience. Total Expert uses insights from customers to help boost loyalty and drive growth for banks, lenders, credit unions and other financial services firms.
DD360
Real estate technology platform DD360 nailed down a $25 million equity investment from Creation Investments Capital Management.
Read next: Rocket Mortgage enters exclusive partnership with Santander Bank
DD360, headquartered in Mexico, is an online financial and property technology platform that facilitates financing and management of residential real estate in Mexico. Based in Chicago, Creation Investments is a global alternative asset manager and investor in emerging markets.
DD360 plans to use the new financing infusion to support loan growth acceleration and product roll-out. Expansion of its technology platform offerings and software development team will help make this possible, the deal announcement noted. The company has raised roughly $91 million in equity to date and has been profitable since its inception. It has financed 120 real estate projects across Mexico and is enjoying rapid growth in its business-to-consumer mortgage offering, supported by the launch of its digital loan origination platform.