As lumber costs drop, will home prices follow?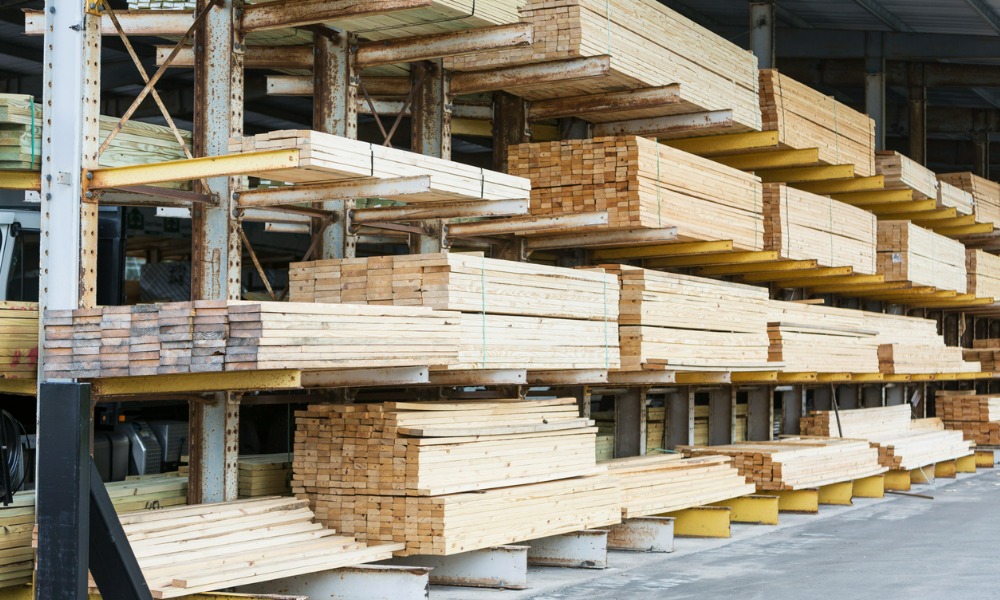 Lumber prices have continued to nosedive, falling for the eighth consecutive week after hitting their peak in May.
Markets Insider data showed prices of lumber dropping about 5% week-over-week on July 02, 2021, trading at $741 per thousand board feet (mbf). Monthly figures, however, revealed a much larger descent at 45%, the worst monthly drop on record dating back to 1978.
Lumber prices reached an all-time high of $1,670.50/mbf on May 07, more than six times higher than their pandemic low in April last year. As of July 02, prices had tumbled by 56% since hitting their May peak.
What is causing the decline?
Soaring demand as homeowners barred from leaving their houses due to pandemic restrictions embarked on renovation projects, coupled by reduced supply as COVID-19-impacted mills shut down operations, pushed lumber prices to unprecedented highs earlier this year.
But with the economy reopening, Americans began allocating the money they would otherwise have spent on home upgrades to travel. Homebuilders, meanwhile, started to delay projects partly to keep hold of their inventory of building materials, cooling demand further. This came as sawmills across the country started resuming operations, ramping up lumber supply.
"There was plenty of lumber available from the mills and enough ambition to sell," wrote William Giguere, trader for Sherwood Lumber in Massachusetts, in a note obtained by BNN Bloomberg. "Missing was the sense of urgency from buyers."
Hamir Patel, analyst at Canadian Imperial Bank of Commerce, also told BNN Bloomberg that many buyers were only purchasing if necessary, "generally staying on the sidelines." He cited an assessment from Oregon-based trade publication Random Lengths, which pointed to "an abundance of mill offerings" as causing the "declines in several wood products that trade on the cash market."
How does falling lumber prices impact the housing market?
At their peak, lumber prices hiked up the price of a single-family home by $35,875, according to a recent analysis by the National Association of Home Builders (NAHB). Soaring lumber prices also added almost $13,000 to the market value of a multifamily home, which translated to an additional $119 in monthly rent for a new apartment.
"This unprecedented price surge is hurting American home buyers and home builders and impeding housing and economic growth," wrote Chuck Fowke, chairman of NAHB, in the April analysis.
Since that analysis was published, however, the prices of lumber dropped substantially to the end of June, with industry experts predicting the slide would continue until next year. But despite the dip, analysts warn that buyers are not out of the woods yet.
Dustin Jalbert, senior economist of wood products at Fastmarkets RISI, told National Public Radio (NPR.org) that it could take weeks before retail centers feel the impact of the rate cuts, adding that "prices are probably not going to fall to the levels that they were before the pandemic."
This view was shared by Dale Oxley, director of NAHB West Virginia. "That decline was really at the mills," he told WCHS-TV. "The consumer really hasn't seen that 30% to 40% because a lot of the… local suppliers haven't burned off that high-price product."
However, analysts noted that wood costs are just one of the several factors impacting house prices. Supply and demand, they said, remain the biggest driver of home values, particularly with the US home-buyer population, comprising mostly of millennials and Gen Xers, growing faster than the housing stock. This means that even if lumber prices return to pre-pandemic levels, home prices are not likely to follow.
"Lumber is not the main reason why homes are unaffordable," Alex Barron, president of the Housing Research Center, told Bankrate. "It is the lack of resale supply – too many homes are still in the hands of landlords and investors. We had no land development after the crash for over a decade."