Experts see a little pushback from the marketplace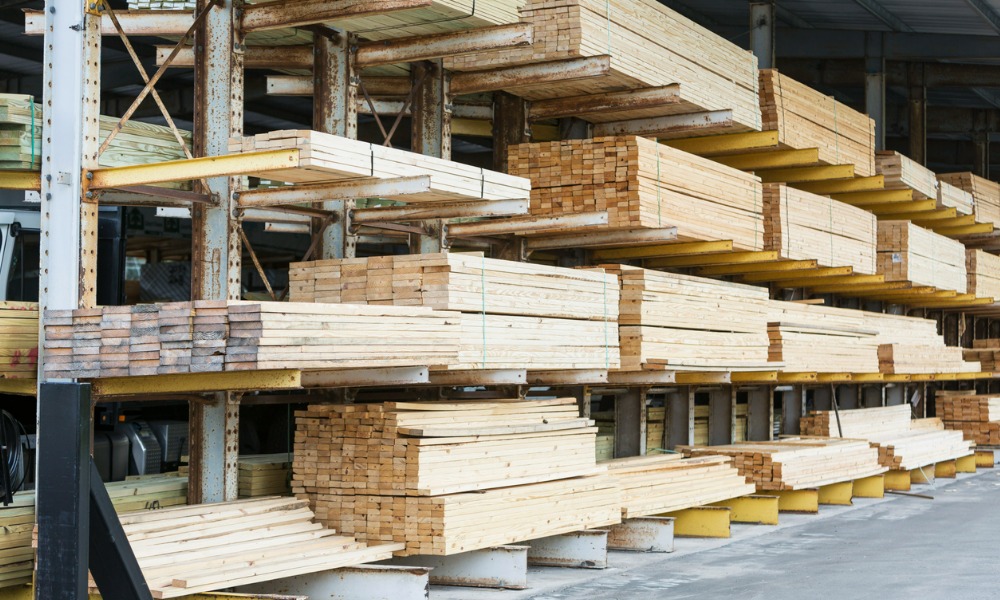 Lumber prices have finally crashed from their peak.
Futures for July closed at $1,009.90, down 41% from $1,711.20 per thousand board feet in May, according to data from industry trade publication Fastmarkets Random Lengths. Cash lumber prices shaved off $122 to $1,324 – marking its biggest ever weekly decline.
As to what's driving the decline, Sherwood Lumber chief operating officer Kyle Little explained that lumber price levels were pushed to an "unsustainable price point and now we're seeing a little bit of pushback from the marketplace."
The softer-than-expected US home starts was also a turning point for market sentiment. While new home construction was up to an annualized rate of 1.57 million units in June, homebuilder sentiment was down to its lowest level since August 2020. The National Association of Home Builders (NAHB) attributed the decline to supply bottlenecks and rising construction material prices.
Read more: Rising lumber costs driving up the price of new multi-family properties
"With demand finally blinking, the supply side appears to have gained a better footing, relieving near-term price pressures," BMO economist Carl Campus said.
But even after falling, prices are still significantly higher than they were a year ago. Lumber producers and traders believe prices will stay relatively high due to robust housing market conditions.
"Ultimately, what that's doing is when you have over a 400% price move in about a 15-month period of time, the volatility involved with that will lead to price adjustments like we're experiencing right now," Little told Fox Business.