"These lumber price hikes are clearly unsustainable"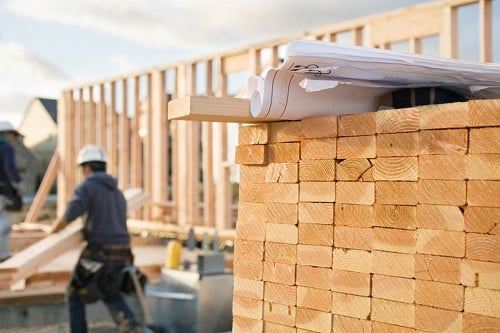 The meteoric spike in US lumber prices has driven the price of an average new single-family home to soar by $35,872, data from the National Association of Home Builders (NAHB) revealed.
Lumber prices have tripled in the past 12 months, with framing lumber reaching roughly $1,200 per thousand board feet-up as of the week ending April 23, according to Random Lengths. That is a 250% hike from April 2020, when the price was just around $350 per thousand feet. Like lumber, other building material prices have been steadily increasing since last year and are in short supply as well.
The price surge has also added nearly $13,000 to the market value of an average multifamily home, which translates into households paying an additional $119 per month. In February, NAHB reported that skyrocketing prices resulted in the average price of a new home climbing by $24,000.
"This unprecedented price surge is hurting American home buyers and home builders and impeding housing and economic growth," said NAHB Chairman Chuck Fowke. "These lumber price hikes are clearly unsustainable. Policymakers need to examine the lumber supply chain, identify the causes for high prices and supply constraints and seek immediate remedies that will increase production."