Find out what experts think of the newly published figures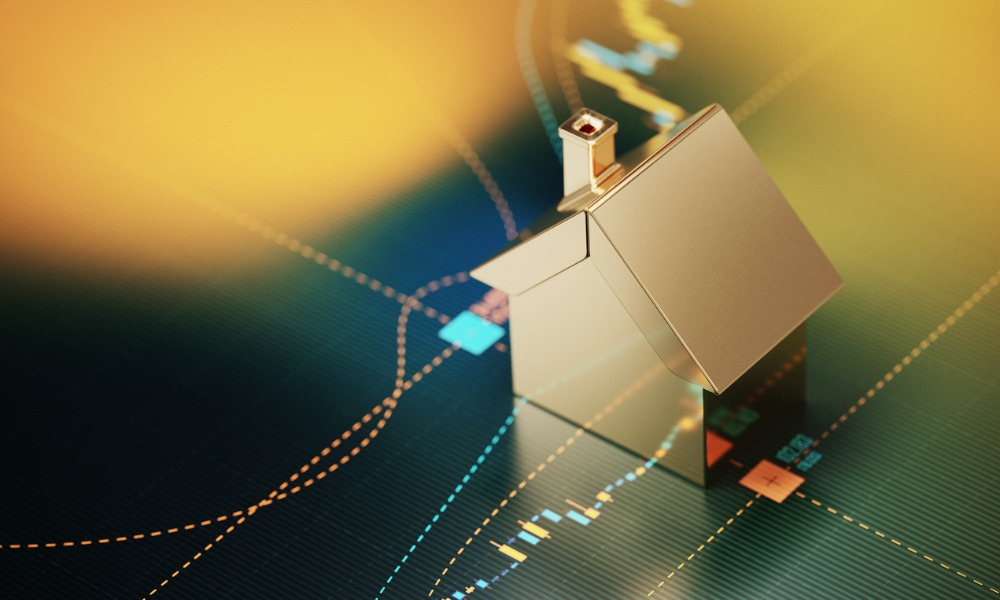 The average UK house price was £295,000 in November 2022, down from £296,000 in the previous month.
The latest house price data supplied by HM Land Registry showed an annual price growth of 10.3% in the 12 months to November 2022, but this year-on-year inflation was down from the 12.4% recorded in October.
Still, house prices in November are £28,000 higher than the same period in the prior year.
The Office for National Statistics (ONS), in its UK House Price Index report, noted that recent annual percentage changes in house prices have been unpredictable because of the volatility in prices in 2021.
It cited as an example the October 2022 annual percentage change, which was high partly due to a sharp fall in UK average house prices in October 2021, following changes to Stamp Duty Land Tax.
The average UK house price was £295,000 in November 2022 – down from £296,000 in October 2022.

This is £28,000 higher than the same period a year ago.

➡️ https://t.co/3Sf1tlDy4f pic.twitter.com/ks6SEwvFRu

— Office for National Statistics (ONS) (@ONS) January 18, 2023
"Back in November, both swaps and fixed-rate mortgages were rather higher than they are now, as a result of the fallout of the mini budget," Mark Harris, chief executive at mortgage broker SPF Private Clients, said. "Much of that turmoil has passed through the system now, with swaps and fixes continuing to fall.
"While the days of the sub-1% five-year fix may be long gone, it's only a matter of time before they edge below 4% as the cost of funds falls, servicing pressures subside, and lenders look to originate new business."
Harris added that while inflation dipping for the second month in a row will help ease some pressure on the Bank of England, another increase in base rate next month is still on the cards.
Vikki Jefferies, proposition director at PRIMIS Mortgage Network, said that although the November statistics show a decline in the rate of house price growth, these figures are "still on par with pre-pandemic level and remain relatively strong."
"With rate reductions likely to continue as the new year gets underway and with growing numbers of products returning to market, brokers need to be prepared to help homebuyers and remortgagers make informed choices when it comes to the best product for them," she stressed.
"From a lender's perspective, there is certainly appetite to lend, and we're seeing clear creative thinking and enhanced proposition development in order to create flexible products that meet customer needs at this time. Overall, independent advice remains essential for homebuyers looking to secure the best deals and benefit from guidance tailored to their unique personal and financial needs."
James Brigg, head of personal finance intermediary sales at Together, meanwhile said the drop in house prices could potentially increase demand for property after buyers and sellers held tight during market uncertainty in recent months.
"However, with the FCA warning that more than 750,000 households are at risk of defaulting their mortgages within the next two years, there is a real concern many borrowers will be faced with no choice but to raid their savings and drastically change spending habits to keep up with repayments," Brigg pointed out. "Even with today's fall in prices, how feasible this will be given the pressures on people's finances already is not yet clear.
"Should this trend grow in the coming months, it's important that the specialist industry prepares to support these customers who may find they're otherwise overlooked by mainstream lenders."
House price movements by country and region
ONS also revealed that average house prices increased over the year by 10.9% to £315,000 in England, by 10.7% to £220,000 in Wales, by 5.5% to £191,000 in Scotland, and by 10.7% to £176,000 in Northern Ireland.
It also noted slowing annual house price inflation in Scotland, with the figure at 5.5% in the year to November, down from 14.2% in the 12 months to April 2022.
The North West had the highest annual percentage change in the year to November 2022 at 13.5%, while London saw the lowest of all English regions at 6.3%.
Any thoughts on this latest ONS release of house price data? Let us know by leaving a comment in the discussion box at the bottom of the page.