Director at mortgage broker network reveals mood among advisors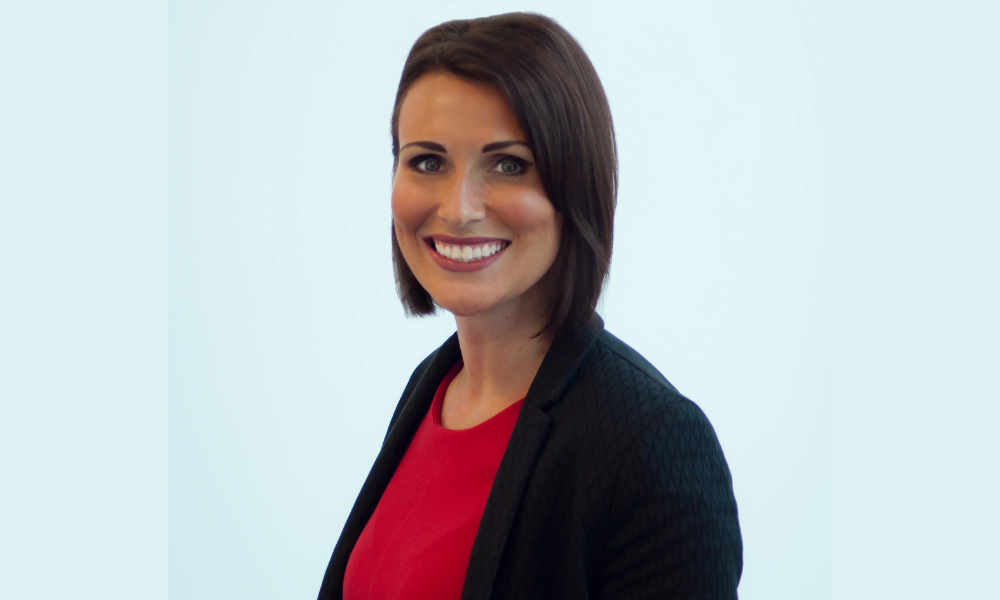 For thousands of mortgage brokers across the country, the last few weeks have been trying to say the least.
Even before Kwasi Kwarteng's now infamous mini budget, which resulted in the pound crashing and lenders withdrawing products en masse, mortgage advisors were already under the cosh.
A day before Kwarteng's 'event', brokers and lenders were still processing the decision by the Bank of England (BoE) to raise interest rates by half a percentage point to 2.25% - the seventh rate increase in nine months and the highest since 2008.
But the unprecedented fallout from the mini budget made matters worse, as brokers rushed to keep up with lenders' product withdrawals, rate changes and enquiries from frantic customers.
Vikki Jefferies (pictured), proposition director at mortgage broker network PRIMIS, described what happened during the following days as "horrendous", and although the mood may have settled slightly since Chancellor Jeremy Hunt's mini budget U-turn this week, she revealed that the broker community was still putting out fires.
Read more: Bank of England makes interest rate announcement
"It's marginally calmer but I would say it's still very difficult. You've got brokers dealing with very emotional and demanding customers who are potentially making really rash decisions because they're panicking," she told Mortgage Introducer. "Brokers are trying to manage that reactive stuff that's coming in and also trying to manage what they've already got on their desks."
Many of those anxious customers are calling for advice far ahead of the end of their fixed term - sometimes by as much as a year. That's a situation that requires careful management on the part of the broker, as they are also working with clients with more immediate needs and whose fixed terms are due to expire much earlier.
Asked what she thought will happen if the BoE raises the base rate by as much 100bps next month - as has been widely reported – she made it clear that brokers would once again show why they are a crucial cog in the wheel.
"Brokers are worth their weight in gold right now because there's no way a customer can navigate this market on their own. If the interest rate goes up again, there's going to be another repeat of where we were two weeks ago."
That may happen even sooner than hoped as mortgage rates are once again edging upwards, with the average rate for two-year fixed rate loans increasing to 6.53% on Tuesday.
In addition, at least 100,000 people a month are reportedly coming to the end of their current mortgage deal, which means they'll face substantial rises in their monthly repayments.
Read more: "Brokers will have an extremely busy pipeline in the coming months"
Inevitably, brokers will have their work cut out, but Jefferies homed in on the relatively inexperienced younger advisors, most of whom have only worked in a low-rate environment.
"A lot of them have never had to give a bad news story - they've never had to tell a customer that their mortgage is going up," she commented.
To compensate, she urged brokers to keep up to date with products and use the lender websites to check their availability. "It's about that second pair of eyes. Have a look once… and another second look just before it goes in just to be sure, because what we don't want is customer complaints escalating over the next two to five years."
And where does this leave borrowers? The elephant in the room could soon be the issue of mortgage arrears. According to recent data from UK Finance, the number of homeowners in arrears in June was 10% down compared to the same period a year ago (74,540), but the figure could rise considerably in the coming months for obvious reasons.
Jefferies recognised that the market was "teetering on something…that could turn into that space next year". If so, a tool like insurance protection could help those borrowers most at risk, but she conceded that it was not a simple subject to broach when people are having to make stark choices about their budgeting needs.
"The protection conversation is very difficult because we're talking about outgoings for the month, and people just don't want to be spending it. But the worst thing that could happen to our industry right now is if people don't get adequately protected – it'd be a disaster."