He's also the chief marketing officer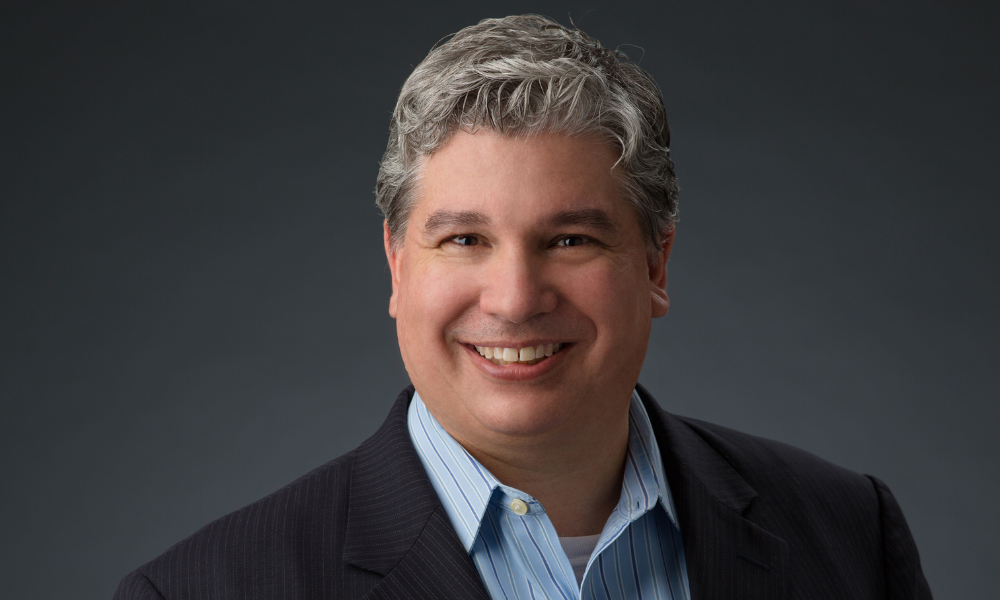 A few years back, LoanStream Mortgage combined its chief marketing and technology officer roles into a single position. The shift ended up being a very good thing, helping to address more effectively both innovation and customer needs, according to Thomas Shaw (pictured), LoanStream's chief marketing and technology officer.
The result is "quicker activation on understanding what the market needs and what our customers need and turning that into technology [products and services] that can be delivered by our company to fulfill that," Shaw said. "We can move quicker as an organization."
Shaw joined LoanStream just over three years ago, bringing with him close to 30 years of marketing experience in various leadership roles.
As a veteran executive, he's always had an awareness and understanding of technology.
Read more: CRM software reviews for your mortgage company
"There's a whole slew of technology in the marketing side that as marketer, you need to build, whether it's CRM, databases … and the support systems to make sure that those come through so you can deliver your digital marketing appropriately," Shaw said. "Learning all that together put it … [in] kind of a package for me."
Shaw said the CTO role was initially temporary, but he has continued with both roles because of how solidly the combination works.
"It's made a lot of sense and it's worked really well for the company," Shaw said.
Many responsibilities
Shaw handles tech responsibilities for a mortgage banker with more than 400 employees. LoanStream, a midsize lender, is primarily a wholesale mortgage entity but it also operates a retail channel, and recently added a new commercial lending business. About 50% of its business is non-QM (qualified mortgage) and it handles mortgages through Fannie Mae, Freddie Mac, FHA and more.
His role with the company covers a number of responsibilities.
"When it comes to technology here at LoanStream, my role is several-fold … I do all the basics – make sure our network infrastructure is in place, [handle] cybersecurity, and make sure everyone who logs on remotely, and in our offices has an easy experience, from accessing their applications, to email, to making sure they get into their loan origination system," Shaw said.
In addition, he manages the "campus administration" and development world for the company's loan origination system and also oversees IT support.
There's a marketing and technology side unique to his position, particularly involving the company's customer portals and others under development.
"Because both marketing and technology fall under me, we're able to patiently execute very quickly on the user experience and make those updates and advancements, rather than the chief marketing officer going to a chief technology officer and saying, hey we need resources to do X, Y and Z," Shaw said. "It's the job of getting things done, working with developers and those technical assets to make sure we deliver on that promise to our customers."
COVID and broker portals
When asked about early accomplishments in the job, Shaw points to two: Success shifting to remote work during the COVID-19 pandemic, and the launch of a vaunted broker portal.
The portal has been a gamechanger, he said.
"It's an impressive new portal for our wholesale brokers," Shaw said. "It allows brokers to work the way they want. If they want to disclose their loan same day, in 10 minutes, 15 minutes, they can do that through our portal. If they want to quickly submit it, run off and get their next applicant, they can do that, and our setup team can take care of it."
Launched a year ago, the portal has proven to be an effective driver of the submission process, Shaw said. In addition, it integrates across several different systems.
"Everybody wins – the broker, the customer, the borrower and the company," Shaw said.
Vital tech
To Shaw, mobile apps and automation are key technology tools for the mortgage industry right now.
"If you're a retail lender, you've got to be on the mobile side. You've got to have your mobile application for the retail consumer, for the millennials out there and also for working with your real estate agents who are on their phones all the time," Shaw said.
Where wholesale is concerned, technology that helps automate processes is equally important, he added.
"On the wholesale side … it's based on speed and efficiency and delivering a low-cost product, and making sure that its accurate," he said. "You know that's going to [require] a lot of automation and to understand what your user and broker really needs and what route that you're supporting when it comes to that through your portals.
Both technologies, he added, "are going to be the ones that continue to grow and get better year on year."
Down-market opportunities
The mortgage downturn has affected nearly every company in the industry, and LoanStream is no different.
"The market itself has gone from $3 trillion … right-sizing to $1.2 trillion to $1.5 trillion at the end of the year … so that means the market [is] essentially half from the past two years," Shaw observed.
Read next: LoanStream to re-launch Foreign National Loan program
LoanStream has adapted, in part by shifting into more non-QM loans. from 20% to 30% a year ago to about 50% today, Shaw said.
"We've been able to adapt to the changing market," Shaw said, "which is great."
LoanStream has also hired "fantastic talent," he added, particularly on the sales side, as other companies have cut back or closed.
The cutbacks industrywide have been "unfortunate" and "we don't like to see that," he said, but added: "I'm happy that we're able to give some of those quality individuals homes and put them to good work, and they're doing a great job."