Collaboration beefs up data sophistication for proprietary loan platform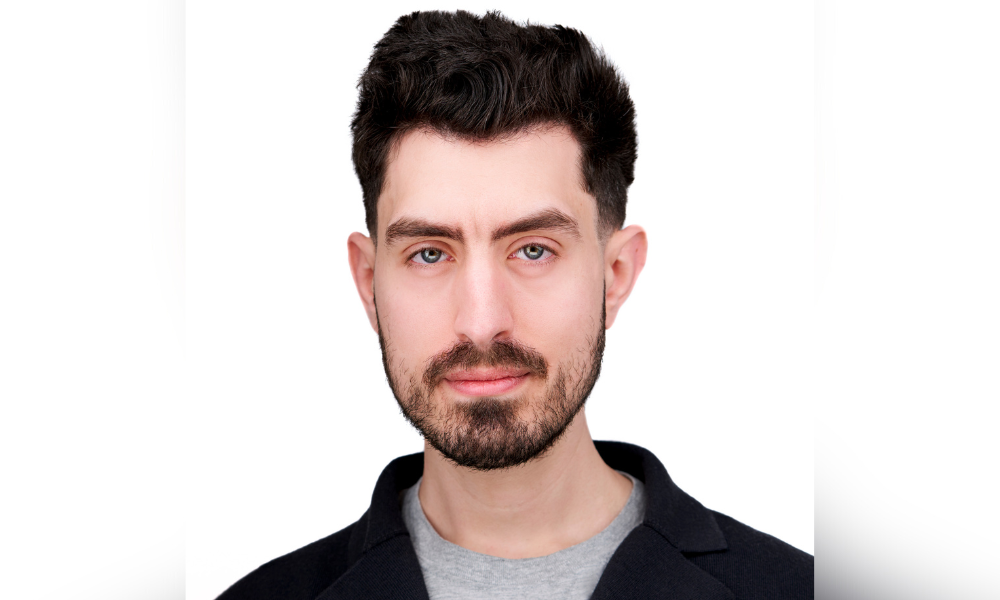 Better is betting on "sophisticated data" to transform the future for itself and the industry.
The New York-based online mortgage lender and technology company has seen better days. In recent months, it laid off a few thousand employees in the United States and India due to rising interest rates and the contracting mortgage markets. Like many of its peers, the market turn has presented challenges for the company, whose mortgage business launched in 2016.
As it has reorganized, however, the New York-based operation is focusing on the future, announcing initiatives such as its partnership with Palantir to launch Tinman Marketplace, an upgraded proprietary mortgage loan platform.
"This is something that is important for us, regardless of everything," said Armando La Rocca (pictured), Better's senior vice president of strategy and business operations. "We are talking about changing the industry, changing some of the inherent biases. That's something that's important for us whether the mortgage market is doubling in size or shrinking a bit."
Read more: Better.com rolls out upgraded mortgage platform
Better's technology products and services have focused on streamlining and automating about 70% of the mortgage process so far, and the Tinman Marketplace product continues that strategy, he added.
"As part of this partnership with Palantir, we've been working on creating what we call a payment marketplace … as the next evolution of our proprietary loan platform that we've been building over the years," La Rocca said. "They are one of the most sophisticated data firms in Silicon Valley. We see that as a gigantic opportunity to leapfrog that development on our side and we will be able to move from the most archaic system that you see today in terms of loan buying to a much richer interface."
Palantir builds software designed to help organizations effectively integrate their data, decisions and operations. The Denver, CO-based company doubles down on creating what it bills as "the best user experience for working with data."
Tinman Marketplace
The Tinman Marketplace is designed to move the mortgage industry from archaic rate sheets and 222+ eligibility PDF files to a rich interface on top of Better's existing investor and pricing matching engine. By doing so, the combined tech is designed to make it easier for government-sponsored enterprises and mortgage industry investors to make richer and deeper data-driven mortgage capital allocation decisions, the company said.
Specifically, Palantir's Foundry operating system will help propel the Tinman marketplace. Tinman automates specialized processing and underwriting functions, and Foundry is designed to help customers do more with their data.
The combination gives Better significant data technology that it can leverage for a number of useful data points beyond the norm.
"For example, think about key factors that are included in deciding where you're purchasing a loan or not purchasing … a lot of retrospective data about a customer," La Rocca said. "What Palantir will enable us to do … allows us to leapfrog that process and to look at … additional data points that are not looked at typically today."
Those added points include data such as rental history, he said.
"It will help us to make a prediction based on repayments around the customer" and facilitate final decisions, LaRocca added.
'Very simple'
The first step toward the companies' platform integration was an easy one, according to LaRocca.
"Aligning with Palantir was a very simple decision in both organizations, [with] clear missions and a commitment to customer-centric impact," LaRocca said.
Integrating the two companies' technologies started with their respective tech teams working together and trying to figure out what the end product would look like. Once that process was complete, the companies started to integrate the data between their two platforms and then construct the blended platform that both wanted.
Integration is an ongoing process, LaRocca noted, with significant progress even in the last couple of months since the companies decided to partner. A final timeline is tough to predict, however.
"We are making significant progress and moving really fast is a core focus on priorities for us as well as Palantir," LaRocca said.
Inherent bias
One of the biggest things the partnership will bring is a newer way to look at data, LaRocca explained.
Read next: Better.com layoffs: "I don't understand how executives could allow it to be done so poorly – twice"
"Our data used in the industry is typically backward looking. We also know that a lot of these mortgages in the past … they work with some inherent bias … and if you continue to just make decisions on capital allocation that are based on previous roles, you will continue to perpetuate that bias that's been built into the industry," LaRocca said.
The Tinman Marketplace, augmented by Palantir's technology, address that issue in a big way, he said.
"It's really important for us and Palantir, that we augment that data with data that is more prospective," LaRocca said. "That's where a lot of the tools and analytics that they have kind of reached."