Video texting is viewed as a vital part of the package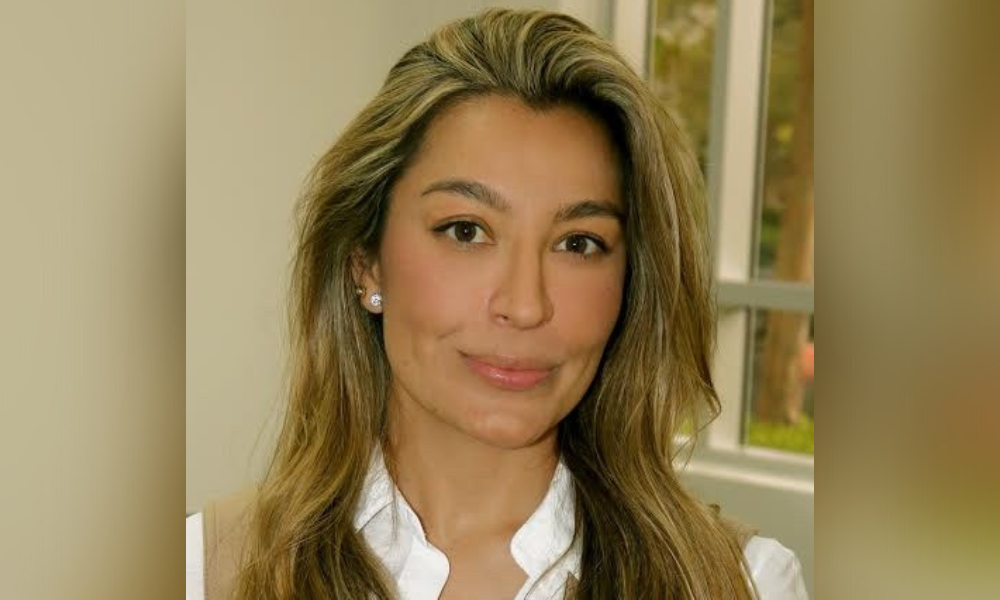 Big Purple Dot is designed to help the mortgage industry market itself and better track the sales leads generated along the way.
The California-based technology company does this with a collaborative enterprise CRM/lead management platform, which it bills as an industry first. There are plenty of ingredients and tools involved with the process including predictive analytics, prebuilt content, workflow management, video text message capabilities and automatic campaigns along with a recruiting platform.
Big Purple Dot CEO Roxana Davidoff (pictured) said that the system fills a clear industry need.
"In our industry a lot of loan officers, a lot of mortgage companies, they have multiple business partners. In order for them to be great at what they do, there needs to be good communication," Davidoff said. "A platform like Big Purple Dot [that] allows you to streamline and enhance collaboration between all parties in real time is extremely important for their success."
Read more: Case study: Total Expert's new customer intelligence platform
Big Purple Dot has been around since 2011 and employs more than 20 people currently. The company has raised money from investors, but Davidoff declined to provide details.
According to Davidoff, Big Purple Dot now has thousands of clients, varying from single users to teams, branches or corporations.
Marketing tech approaches vary
Approaches to mortgage industry marketing technology vary widely.
MonitorBase is one example. The company debuted in 2007 focused on technology that helps alert loan originators about potential homebuyers or homeowners ready to purchase or refinance their homes. It uses pre-screened credit information and other behavioral data.
Audience, a tech company launched in 2019, is a robot-powered outbound marketing platform that sends personalized messages to customers' clients in large volumes, propelled by client databases and other technology. Mortgage and real estate industry clients as well as wealth managers and e-commerce clients are among its customer base.
There's also Total Expert, whose technology includes a customer intelligence platform that flags for bankers and mortgage lenders when existing clients may want to do business again.
Big Purple Dot views its technology as being "part of a vessel" that allows the user to accomplish multiple marketing tasks.
"We can imagine the lead management platform as part of a vessel," Davidoff said. "You can connect your lead sources. You can connect other data points. You can connect data for our software analytics into Big Purple Dot, which is the lead management platform, and the CRM aspect is what pumps the heart and makes everything go."
Davidoff asserted that Big Purple Dot stands out because it blends multiple marketing functions into one system.
"We were the original and first company to be in a full collaborative platform, bringing all business partners into the transaction and allowing transparency and collaboration to happen," she said.
Since the product's initial launch, Davidoff said, the company has enacted regular updates.
"We've continued to ride the tech wave … [allowing] for video messaging, for example," she said. "We're continuously innovating and helping our clients become more successful creating that personalized touch for the consumer … and just staying in the forefront of technology."
The power of video
Video texting in particular gives clients a unique marketing tool, according to Davidoff. Big Purple Dot does this through its Lender Connect "native" app.
"It's no charge to anybody, and you can connect with your business partners, and allow that communication stream to happen per transaction and allow that funnel to come straight into your app," she said.
Video texting, Davidoff added, is a tool that helps build stronger bonds with consumer, often through a 15-second video.
"Everyone uses it differently – but what we've seen is skyrocketing use, due to the fact that [communications] are not really face-to-face anymore," Davidoff said. "That technology – we've seen it be very, very helpful and successful for our clients."
The platform automates text and other messaging and other communications, but Big Purple Dot still wants clients and lenders to talk to each other, too.
1, 2, 3
Big Purple Dot connects to its clients in a "simple as 1, 2, 3" process according to Davidoff.
Read next: Mortgage fintech MonitorBase contemplates future steps
Those connections can include billboard signs via API links, or via technology from other companies in a bit of integration.
"If you want to sign up for Big Purple Dot you would just need to do it online," Davidoff said. "You just sign up and put your name and information … and you have access to the platform immediately."
Within a few minutes, the user gets an email or text message mentioning that someone will reach out to them shortly to make sure they understand how to use Big Purple Dot and "how to best utilize it to be successful," Davidoff said.