Company boosts mortgage, real estate marketing campaigns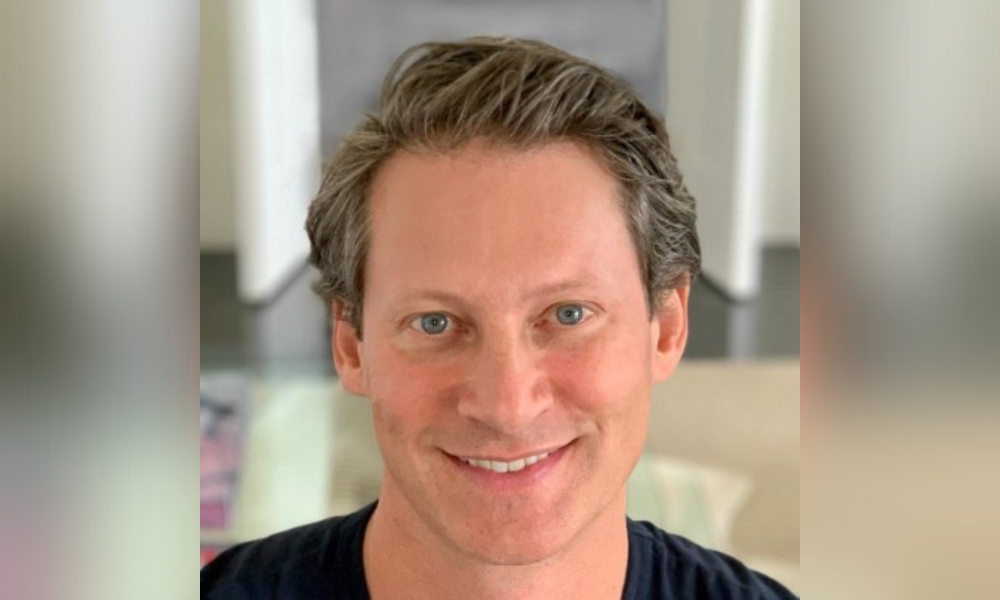 Audience, a relatively new technology start-up, is gunning for the mortgage and real estate industries with something novel: Robots that craft handwritten notes.
The Miami-based company (known formally as Audience.co) has raised nearly $13 million in venture capital funding since its 2019 launch, including a $10 million Series A round in June led by Next Coast Ventures.
Its platform is a robot-powered outbound marketing platform that sends personalized messages to customers' clients in large volumes, propelled by client databases and other technology.
Read more: Marketing and customer engagement tech launches wholesale platform
"Robots write in totally human handwriting, but in very clear penmanship, so you're making life easy on the recipient," observed Audience founder and CEO Jesse Stein (pictured). "Then we do all kinds of things with the data that you cannot do as an individual where we find all the email addresses, all the social [media] handles, all the note recipients. We do all the beautiful part of the graphics, and everything's done. We stamp, we seal … we send. Everything is completely on autopilot already."
The company employs 15 people so far. Between 30% and 35% of its clients are real estate agents, and 20% come from the mortgage side of things. Other clients work in related areas, including escrow title insurance, real estate attorneys, wealth managers, ecommerce sites and other categories. Its number of clients now exceeds 1,000, Stein said.
An actual machine
Audience uses elaborate machines driven by robotic technology to complete its custom marketing notes, with pens attached in a mini-assembly line fashion.
"It's an actual machine with tons of software – we've had four software engineers for three years now," Stein explained.
At the same time, each writing task is often customized. Stein noted that that the written notes are unique, with the robots programmed to individualize them.
"They make intentional blemishes and defects. They write in 11 different fonts. They write your message on a fixed stock card ... about 4 ½ inches by 5 ½ inches, folded and unfolded. It's kind of like a save the date [or] wedding card that you might receive," Stein said.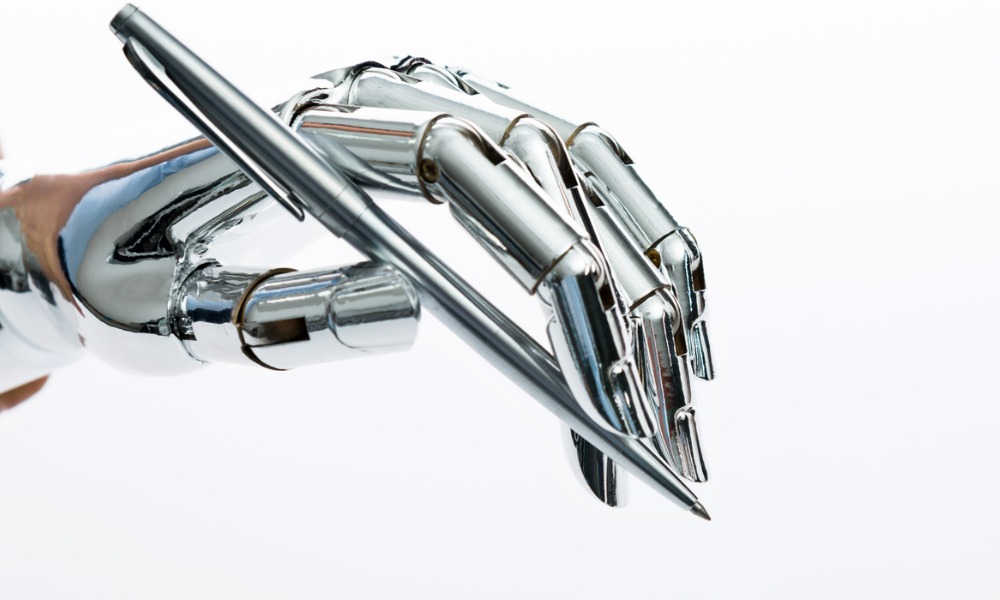 Messages can be as long as 750 characters, which Stein said helps mortgage agents or brokers tell their stories, including pitches for refinancing or building referral networks.
"We have all the templates for you because we work with lots and lots of folks in mortgage," Stein said. "So whether you're sending to real estate agents or sending cold to homeowners to get them to work with you, we have all the note templates and then we have the full targeting database as well."
Audience compiled a database of all US real estate agents, and Stein said the company "can slice and dice it" to send to agents who handled minimum transactions or certain monetary volumes, and so on. Notes can also include custom graphics, or pictures of landmarks.
"We optimize the note in this way to make it a keepsake. The notes will end up on the kitchen counter, on the refrigerator, on the mantel [or] home office desk, and the whole idea is you want to stay top of mind," Stein noted.
The note also acts as a sort of Trojan horse for the sender, as it can be targeted to specific neighborhoods, regions or homeowners of a certain age.
"We can micro-target," Stein noted.
Robots even handwrite the envelope and a postage stamp is affixed slightly off kilter, to make the note look more personal.
Integration process
Integrating with clients starts with a meeting, where they put a credit card down to get started. Plans range from $500 per month to $1,500 per month, with commitments to send between 150 and 600 notes per month depending on the price. Initial payment is for the first month and there is also a 45-day risk free guarantee.
Read next: Marketing within your pipeline: The most effective and least costly strategy
An hour meeting maps out a year-long strategy, and then Audience shows clients note templates from past, effective campaigns. (QR codes with every single note helps map their success.)
After templates are selected, Audience picks leads to send notes to. If a client uses a customer relationship management (CRM) system such as Salesforce or HubSpot, Audience will integrate with it. If a client doesn't seek a formal integration, Audience has something known as a "RESTful API" that can integrate very quickly, Stein explained.
Once integrations are complete, and clients' CRMs are synched with Audience, the notes start going out, and clients know who they are sent to.
On average, Audience chooses about 1,000 contacts for initial send-outs, Stein added.
From credit card to first marketing mailers, the process takes about 10 days, and as Stein noted, "everything is on autopilot."