System spots new business leads with existing clients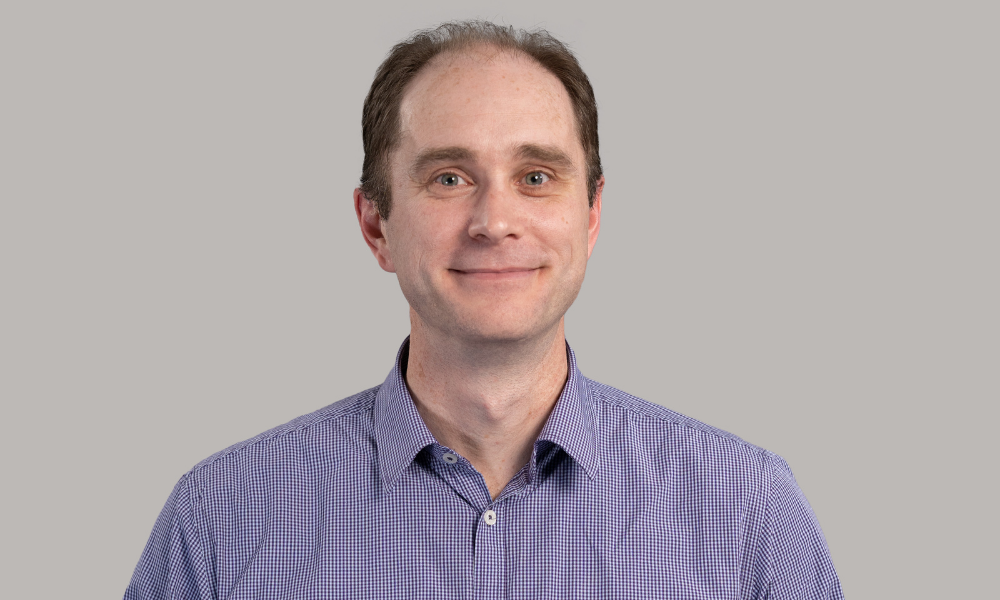 Total Expert is extremely targeted with its new customer intelligence platform, focusing on giving bankers and mortgage lenders a heads-up about when existing clients may want to do business again.
Matt Tippets (pictured), Total Expert's chief product officer, explains.
"It's a new product to discover insights about your existing customers, your existing customer base, your existing book of business, to identify when those individuals might be ready to transact again," Tippets said.
When customers are in the market for a mortgage, they may have equity in their home they're looking to act on, or an inquiry with another lender to check on refinancing or are checking on a new mortgage. There might even be rate changes that benefit them, even in the current mortgage, and the platform can help client companies zero in and help, Tippets said.
Read more: Total Expert appoints new director of strategy
"What we're doing is we're using the lenders' existing customer base and discovering opportunities for them, and delivering these opportunities on a platter to say, 'Hey, you might want to engage with this customer,'" he said. "Alternatively, or in addition, we may also automate engagement with that customer and we [can] find out the signals that are relevant to them."
The company said its new platform brings those customer insights directly into automated sales and marketing inflows.
Getting the job done
The customer intelligence platform looks for specific events, allowing the company to gather intelligence about customers and immediately act on them, Tippets explained.
"Think of it as a reactive engagement based on something important happening in a consumer's life that's really important," he said. "This is [also] a platform that includes sales tools and marketing tools in one, which tends to be rare in the marketplace."
There is no machine learning involved, but rather something known as event queuing. Also in play: programming of business rules, to determine how a process is performed.
"Let's say that we have a given borrower and the borrower closed a loan with you, maybe three years ago, and over time homes appreciate and loans are paid down," Tippets said. "We're able to take available data about the housing market... [and] that specific consumer. We're also able to take available data about how that consumer is interacting and we ingest all of that."
Read next: Total Expert plans to accelerate banking, lending marketing innovation
After that, the platform processes a set of decisions.
"In this scenario, we're going to say that this customer has an amount of equity or might benefit to pay down a different debt or to use that equity in a different way," Tippets said. "Because we're constantly monitoring and we're triangulating across all of that data, we' able to identify when that specific moment of truth occurs in some consumer's life and from there… [the system is] analyzing data."
From that point of identifying sufficient equity, the platform would send notice to the loan officer to act soon.
"We're pushing it through that one-to-one journey orchestration by choice of our customers, to engage with relevant content, again at the moment the consumer needs it," Tippets said.
The platform avoids technology bells and whistles of the moment. Business rules have been around a while, Tippets noted.
"Business rules are evergreen… in every business B2B platform I've ever seen," he said. "This is really about placing business logic and business rules [programming] in the context of the customer experience."
The concept is relevant, he said, as the market consolidates and mortgage refinancings continue to decline.
"It is not necessarily whiz-bang technology, but it is very purpose-built and has a very tight product market fit technology," he said.
Integration
Customers integrate the product in a variety of ways, Tippets said, adding that it's very easy for them to get started.
"The only thing a customer needs to do is specify what parts of their contact database [or] which customers they want to monitor," he said.
Next, customers pick the context of how they want to use the platform, opening a user interface, setting up filters and then clicking save. Then the data gathering and analysis begins.
"We're taking that set of contexts that they've specified and we're matching it up against the data that we've consumed in the platform," Tippets said.
Based on the business rules established in the platform, Total Expert surfaces those alerts and prioritizes putting them in front of a loan officer to take action on, or to be assigned to a loan officer if clients prefer.
Customers for the new platform are expected to already subscribe in many cases to the company's Total Experience Platform, which unifies data, marketing, sales and compliance solutions to boost the customer experience. If they do, the client is likely already putting contact data into the main platform, so integration with the new one is minimal.
For customers without Total Experience Platform, decisions to import data sets would have to be made, as well as the setting of lead capture mechanisms and other technological details. In this case, the process would take about four months, in a cycle that would include training of loan officers, Tippets said.
Rollout of the new customer intelligence platform is underway, and the company is expected to announce its first new customers in the coming weeks.