President otherwise bullish over 2022's commercial real estate prospects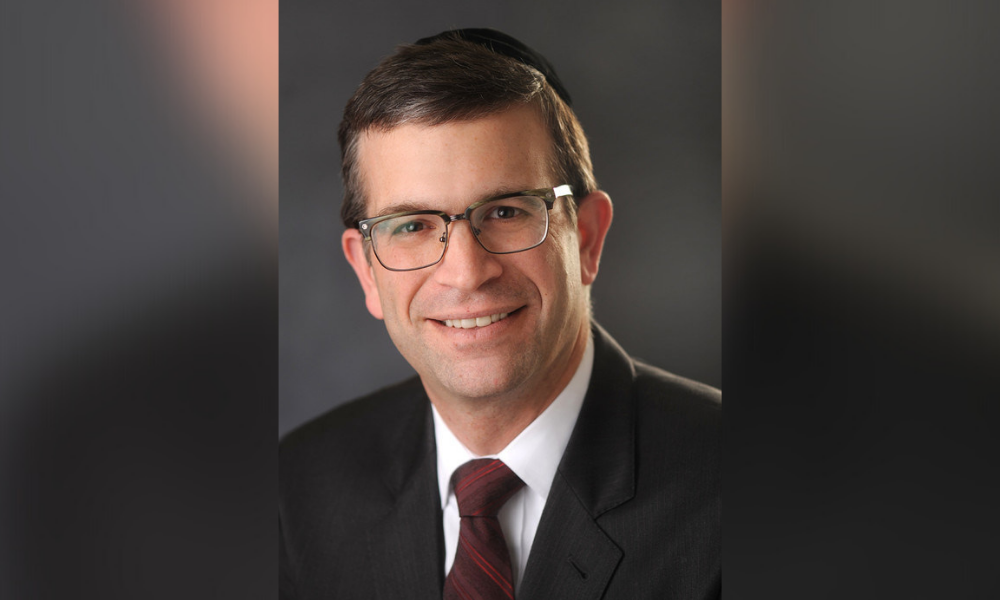 The shortage of skilled labor is "probably the biggest challenge businesses are facing today", according to Abraham Bergman (pictured), CEO and co-founder of Eastern Union.
Bergman, who took over as company president last November, revealed that finding the right people to fill key job vacancies "has been tough" as there "is not a lot of talent available".
Speaking to MPA, Bergman stressed that Eastern Union - one of largest finance commercial real estate (CRE) firms in the US - had "luckily" been able to find "some very, very good people", but warned that the CRE sector was not immune to the crisis affecting the wider labor market.
According to data from Marcus & Millichap Research Services, CRE companies have been struggling to find new talent after 22.4 million jobs were lost during the pandemic.
Although 14.7 million positions have since been filled, there is still a 7.3 million shortfall, mostly in the construction, shipping/logistics and service industries.
Bergman said: "There's not a lot of talent available. Luckily, we've found some very, very good people, but I think that's probably the biggest challenge that businesses are having today - finding the right people."
He pointed out that the labor shortage crisis was "not unique to our industry", but that new opportunities had been created by hiring people remotely.
"We've had a huge success with that," he said. "We've been very successful in hiring people remotely throughout the country and overseas. So that's been a huge benefit for us."
Read more: New CEO gives low down on real estate deals
On the flip side, 2021 had been a "wonderful year" for Eastern Union, as the company continued to expand.
"I think it turned out to be much better than anyone in the market expected," he said. "Lenders were very, very active. They were putting out good loans and there was a lot of capital available."
Last week, Eastern Union reported it had closed transactions across 32 states in 2021, representing 18 different property types in 240 cities throughout the country. Transactions were also concluded with 153 different lenders.
The New York-based firm, which is currently on an expansion drive, generates around $4 billion annually, and has a wide-ranging portfolio that includes commercial real estate, healthcare, hospitality, and various investment projects.
Bergman said the commercial real estate market had rebounded in 2021 following a sluggish 2020 due to COVID, pushing back against both labor and supply shortages.
He also maintained that while traditional CRE areas such as Florida continued to flourish, thanks to the availability of data active buyers of real estate were "able to underwrite and analyze any market in the country".
He said: "There was a lot of activity; a lot of new projects, construction loans and ground up construction projects were started and completed.
"There were supply shortages at the same time, and people weren't sure when the market would rebound. So, to us, it was a very pleasant result in that it just really started happening again.
"We knew the market needed it, but we weren't expecting it to come back as strong as it did. The surprise was that it happened," he said.
Read more: New York real estate firm sues City over vaccine mandate
Among the most notable transactions, the firm sealed a $70.9 million deal for a multifamily property in Atlanta as well as a $58.1 million loan for a self-storage complex in Virginia Beach, VA.
Bergman was bullish about Eastern Union's prospects in 2022, and remained unconcerned about projected interest rate rises, as recently announced by the Federal Reserve.
He said: "Even with those announcements, we have not seen commercial lending rates significantly moved at all. They've pretty much remained steady.
"Ultimately, the price that the consumer is paying for the money that they're borrowing is not 100% tied to the Federal Reserve. It's ultimately the lenders that have to analyze their cost of capital and their yield and margins that they're looking for. And so far, we haven't seen any real change in rates this year.
"In fact, on the agency side we've seen we're getting excellent pricing on deals as necessary. When you see affordable housing deals, we're getting rate discounts, and the lenders are still pricing very, very aggressively. There's very affordable and even cheap prize money available out there for almost every project, so we haven't seen a slowdown at all."