The more complicated the deal, the better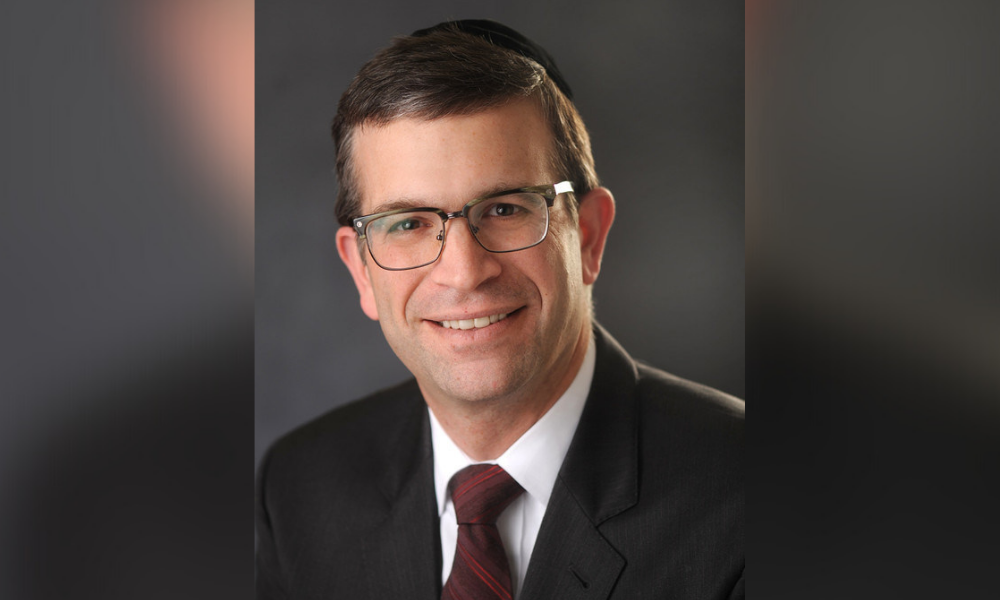 Eastern Union, reputedly one of largest commercial real estate finance firms in the US, annually generating around $4 billion, boasts a wide-ranging portfolio that includes commercial real estate, healthcare, hospitality, and an assortment of investment projects.
Its newly appointed president and CEO, Abraham Bergman (pictured), was also its co-founder, and after having been with the New York-based firm since its inception, he has first-hand experience of what it takes to make a business succeed from relatively humble beginnings.
Twenty years ago, Bergman and four partners, including former CEO Ira Zlotowitz, rolled up their sleeves, rented a small room in Brooklyn that belonged to Zlotowitz's father, and got started in the world of real estate with little more than their ambition, four desks, a few phones and sundry office equipment.
"Ira's father was in the publishing business. He had an empty room that was right next to the book boundaries, so we had to keep the door closed because the noise from the machines would interrupt our phone calls," Bergman recalled.
Read more: Eastern Union co-founder steps down as president and CEO
Not surprisingly, once the company got into full gear the need to move to bigger premises became an issue, and they eventually settled on a storefront - still in Brooklyn - adding six more desks to the initial four.
As confidence in their prospects grew, Bergman and his partners decided to open offices in New Jersey and Maryland, eventually expanding throughout the rest of the country.
Although Eastern Union now employs more than 125 people, Bergman made a point of saying that the second broker they ever hired, Michael Muller, was not only still at the company but had recently joined the board as a senior managing director.
Eastern Union's trajectory has been impressive throughout this time. Last year, in the middle of the COVID epidemic, instead of retrenching in response to the economic uncertainty of lockdown, the firm recruited 75 commercial mortgage brokers following a surge in demand for its agency refinances for multifamily properties.
Two months later, in December, the company caused a stir when it announced that it would compensate its new brokers with $1,000 a week once they finished a 90-day, 'boot camp-style' broker training program.
Read more: Eastern Union is hiring mortgage brokers for $1,000 a week
Not averse to introducing new technology, the company in April launched AskQTS, a new digital tool designed to help brokers and investors pinpoint banks potentially interested in commercial real estate deals.
Six months later, the company secured the second-highest number of mortgage originations in a year-and-a-half.
Bergman said: "We've developed over the years and continue to focus on our relationships with lending sources, and that includes banks, funds, credit unions, Wall Street shops and life companies - the more relationships we have, the better we can serve our clients.
"We take any type of deal that needs to find the right lending source. Having the breadth of relationships that we have, it makes it much more likely that the deal will be a success. As way of example, last month we tied up transactions with applications with 52 different lenders. That's an astronomical number in one month.
"We also put up a deal under application with a lender in Alaska. I would venture to guess that most of my competition would just pass on the deal and say they just don't have lenders doing deals in Alaska," he added.
Among his bugbears is any banking regulation that runs counter to common sense and mortgage professionals who fail to allocate their time properly: "In the service business, you're selling your time, that's the only thing we have to offer," he remarked.
Looking ahead, Bergman said the coming year promised more of the same upward growth the company had so far enjoyed ("the next 12 months are going to be great for the mortgage industry"), adding that there was "a hunger" among lenders to put out capital.
"That's how they make their money. Interest rates continue to be low, and in all likelihood, they'll continue to be low for the next year or so," he said.
"The more complicated the deal and the harder we have to work to find the right structure, that's what gets me excited, particularly about the growth that we've seen in our healthcare and hospitality groups, because those tend to be the more complicated deals which we're doing so well."