Firm alleges edict violates US constitution and places private businesses in jeopardy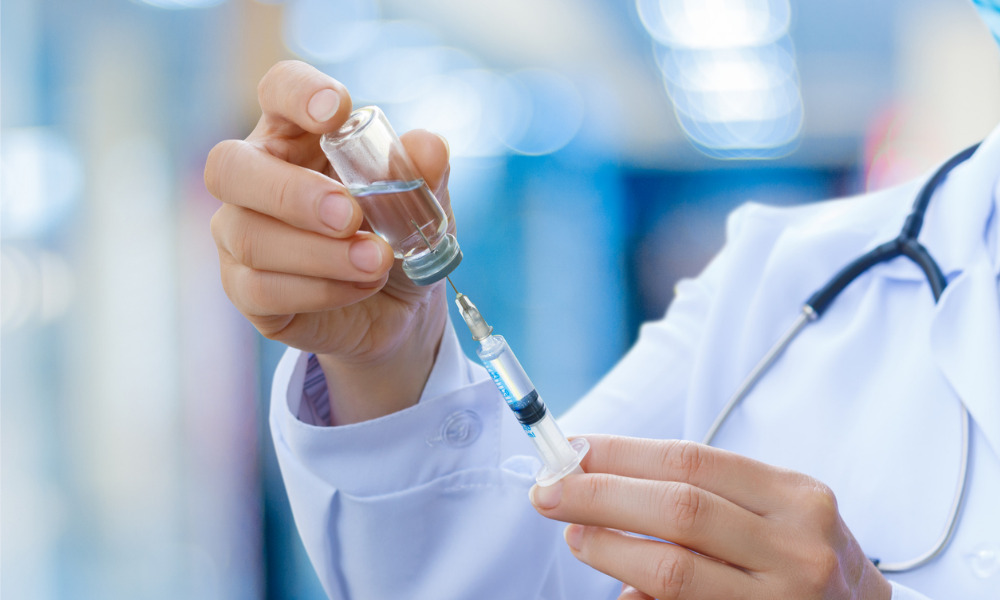 A New York real estate firm has filed a class-action lawsuit over the city's COVID vaccine mandate, requiring all private sector workers to ban unvaccinated employees from the workplace.
In the lawsuit, filed on Tuesday (January 04), Cornerstone Realty alleges the mandate violates the US constitution.
The mandate, described as the strictest in the US as it affects all private business regardless of size, was issued by former mayor Bill de Blasio last month and requires private employers to verify workers' proof of vaccination by December 27.
The rule effectively means that unvaccinated staff can either work from home or face the sack. Failure to act by an employer can lead to a $1,000 fine followed by "escalating penalties" thereafter if violations persist.
Read more: Brokers unfazed by Omicron variant
The edict reportedly affects some 184,000 private business employing hundreds of thousands of people across New York.
The Staten Island-based firm, which employs 14 people, appears as the only plaintiff in the 10-page lawsuit, a copy of which was obtained by MPA.
In it, the plaintiff claims that the mandate "places business across New York city in jeopardy", effectively forcing employers "to terminate its workers because remote work is impossible for every worker".
It goes on to allege that it causes firms "immediate harm because, in the current market, it can take up to six months to hire a real estate agent".
It adds: "Nowhere in the process does the City or the Department of Health and Mental Hygiene (DOHMH) consider the employer's liberty or property interests in its fight against the COVID-19 pandemic."
Not all the real estate agents working for Cornerstone Realty have provided proof of vaccination, the lawsuit shows. Some declined to provide records, while others applied for medical or religious exemptions.
Mayor Eric Adams and Dr Dave Chokshi – the city's commissioner of the department of health – appear as defendants.
Read more: COVID-19 vaccines – should they be mandatory for mortgage brokers?
The mandate was one of de Blasio's final acts before stepping down. He cited the emergence of the Omicron variant, holiday gatherings and the colder weather as the main reasons for introducing the mandate, which he described as a "pre-emptive strike" during a TV appearance.
The decision has proved unpopular with some sections of society, mostly anti-vaxxers, who later staged a protest outside de Blasio's home.
A small gathering of about 25 protestors blocked traffic while chanting "no vaccine mandates" and "my body, my choice", as the edict also orders that children aged 5-11 have proof of vaccination before being allowed entry to restaurants, movie theatres and other public spaces.
According to reports, mayor Adams did not mention the mandate during a visit on Tuesday to small business in Manhattan, where he signed an executive order to slash red tape and punitive fines in a bid to help firms that have been struggling during the pandemic.
Meanwhile, a law spokesperson for the City reportedly defended the mandate, insisting it had been applied fairly and that it would "survive the legal challenge".
According to the latest medical research, the Omicron variant is far more infectious but much less severe than earlier strains of the COVID virus.
However, soaring hospital admissions have prompted fears that health services could be overwhelmed, even though Omicron is nowhere as lethal as the Delta variant.
In New York City, hospitals are 80% full, according to Dr Chokshi, although the rate "has been fairly stable" over the last month and remains less than half of what it was during its peak in spring 2020.