Mortgage brokers take stock, reach out to their client base, and tap into new mortgage trends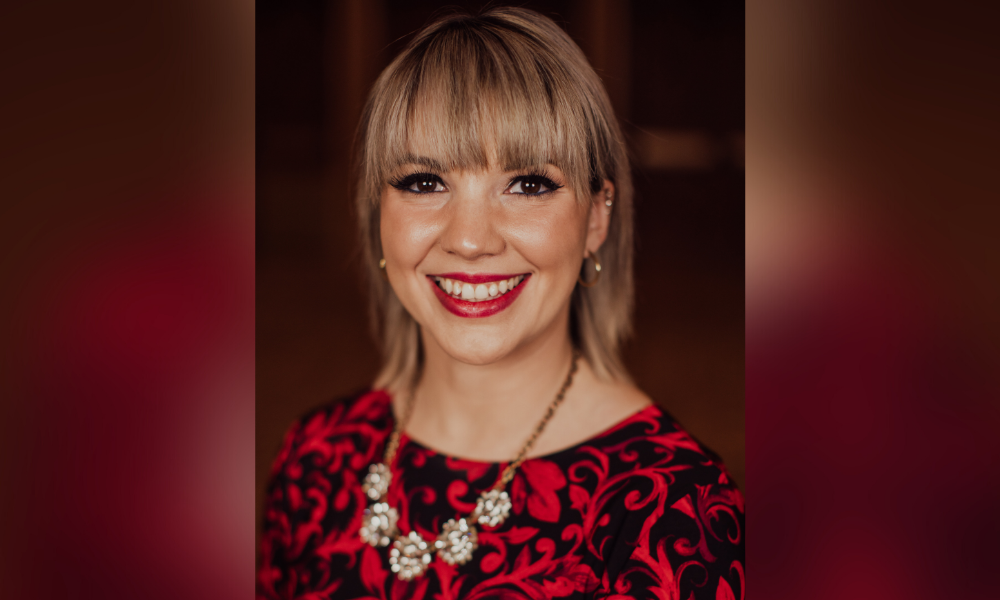 This article was produced in partnership with RCN Capital
Karen Surca of Mortgage Professional America sat down with Erica LaCentra (pictured), chief marketing officer with RCN Capital to discuss the continuing growth in the commercial lending space and how RCN Capital brokers can position themselves for success in the new year.
There is no better time to stand back and reflect than at the end of a fiscal year. 2021 is no exception. Arguably this past year has been filled with uncertainty for many sectors as we have collectively tried to move out from under a drawn-out pandemic. It is also clear that many businesses have been negatively impacted by COVID-19.
For the commercial mortgage sector, however, 2021 was a banner year. Despite mortgage industry insider predictions to the contrary, the commercial mortgage sector, and specifically the non-QM lending space within it, saw tremendous growth and investor interest.
Specializing in non-QM programs which cater to commercial investors including the popular Fix and Flip program, RCN Capital seized on available opportunities resulting in an impressive increase in its overall mortgage volume.
RCN not only recognized the upswing in the overall interest in popular non-QM products but was fully cognizant of the market trends that converged in favor of commercial investor product offerings in the last half of 2020 and throughout 2021.
New year tips for broker success
Looking ahead to 2022, RCN is now focusing on ramping up its efforts to be well-positioned to handle anticipated mortgage volume. To be properly prepared, RCN is encouraging its brokers to take the right approach into the new year for continued success.
Read next: RCN Capital's compelling case for ground-up construction
"We would recommend that our brokers re-evaluate their product mix have the product mix that speaks to what clients are looking for in the new year and the market right now," Erica LaCentra, chief marketing officer with RCN Capital explained.
A new year does bring with it changing market conditions. Despite favorable market conditions through 2021, rates are set to move northward LaCentra pointed out.
"Rates are rising throughout the mortgage space right now. Mortgage brokers were able to benefit from the refinancing boom and this area is slowing down as rates slowly increase. Our brokers need to determine what products would be the best fit for their client's needs, given changing market conditions, and then to be able to look at alternative offerings in the non-QM space," LaCentra added.
Part of a successful strategy moving into the new year includes the need for brokers to consider an evolving commercial lending market in their overall approach.
"Regrouping and looking at what products are going to be in high demand moving into 2022 becomes important, as well as taking a pulse on the marketplace in general. We must make sure they (RCN's brokers) have the right products in their toolbelt that folks are going to want. I think that is important going into the new year; being able to offer their existing and new customers products that are in high demand in the new year," LaCentra stated.
LaCentra pointed out that having a conversation with a broker's existing client base is also key. Being able to say, "let's look at our options and address the rising interest rates and fluctuations in the marketplace to provide the most stable, lucrative fit for your investment goals."
Anticipating market trends
RCN does not see any slowdown in overall investor interest for both fix and flip financing, nor for commercial construction projects. LaCentra also highlighted the continued push in the commercial mortgage space for non-QM loan options that are geared for build-to-rent community commercial projects.
Read more: 3 ways to source commercial lending leads
"As rates rise incrementally so do the rates that we can offer on long-term rental fixed mortgage options," LaCentra stated.
"With a continuing lack of housing and the impact of rising rates, we have seen a shift towards commercial construction that will likely continue in the new year."
To be successful in the new year, LaCentra stressed, brokers need to be flexible and adapt their marketing strategy as well as their interactions with existing clients.
"We want our brokers to be aware of what we can offer and to be aware that existing customers may want to go in a new direction," LaCentra said.
LaCentra illustrated that brokers need to be able to say, "Listen, let's look at our options and address the rising interest rates and fluctuations in the marketplace to provide the most stable, lucrative fit for your investment goals."
"Maybe your strategy is changing, as is ours. We feel you can grow with us and experience the same great customer-centered experiences. Our brokers need to have that established awareness that there is not one product; we are a one-stop-shop for everything," LaCentra added.
Taking stock in the new year
The end of 2021 saw a push towards in-person events and the return to large-scale mortgage conferences. Both these trends provided RCN brokers a golden opportunity to talk to many of their clients face-to-face which in turn solidified their networking efforts.
Following on the heels of such renewed activity, LaCentra is adamant that a key element in a successful broker strategy early in the new year will be to capitalize on these networking successes and utilize their database to reach out to clients and lenders regularly.
"Our strategy is until brokers can ramp up towards in-person and conference events again, efforts should be geared towards client follow up, reaching into client databases, doing a lot of partnership outreach, as well as reaching out to lenders," LaCentra described.
The groundwork has been laid for a prosperous new year. Once this new year arrives RCN Capital is not wasting any time putting its client strategy into practice.
"We are advising our brokers to be staying out in front with the people they have had the face time with and put all the effort in with. Once you have laid the ground it is important to make the most of it," LaCentra described.
"It's cold, in the northeast at least, so our brokers should hunker down and take stock of what is happening in the industry and make gold out of all the contacts they worked hard to build up in 2021."
Erica LaCentra, chief marketing officer, is responsible for planning, developing, and implementing RCN Capital's marketing plan as well as overseeing the company's marketing department. Joining RCN Capital in 2013, Erica led a strategic rebrand to position the company for nationwide expansion.