Sourcing commercial leads can be a big hurdle preventing originators from getting into the commercial lending space, but with these tips, it doesn't have to be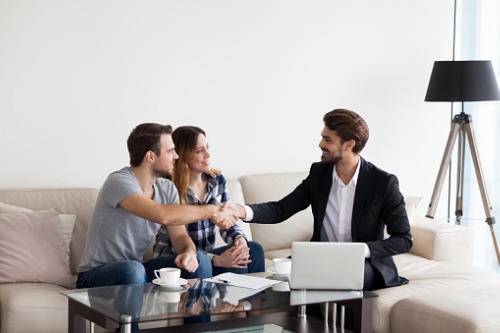 What's stopping more mortgage originators from diversifying their product offering with commercial lending solutions?
For many professionals, commercial cold feet stem from a single issue: sourcing leads.
Many understand the "why" when it comes to commercial expansion – new revenue streams and referral networks for starters – but struggle with the "how" and "where."
With some tactical planning, sourcing leads becomes less of a mystery and more of a simple routine. Here are 3 strategies to help originators grow their commercial mortgage business.
Start with the low-hanging fruit
It may surprise residential originators to find that their first few commercial deals are likely to come from leads within their residential database. But the truth is that those borrowers – especially those who are self-employed or the owner of a small business – often have commercial real estate interests as well. Mortgage pros who have helped these individuals secure a home loan in the past are in an advantageous position – they can leverage their existing relationships to meet commercial lending needs if or when they arise.
How can one identify these leads? The first step should be to look through past 1003 applications to see who listed a commercial property in the "Real Estate Owned" section. Since a commercial mortgage term is typically five to seven years, there is a good chance that the owner is in need of a refinance solution.
Residential loan applications also reveal employment information that can serve as a helpful clue for originators. Borrowers who list professions like "small business owner" or "real estate investor" are more likely to be in the market for a commercial purchase or refinance solution.
If a mortgage pro has developed strong relationships and provided smooth residential lending experiences in the past, they can quickly take the next step and become the one-stop shop for clients who have both residential and commercial real estate interests.
Re-engage referral networks
Ask any originator and they'll tell you that their primary lead sources are the referral partnerships they've cultivated over the years. The good news is that an increased focus on commercial loans won't require a brand-new referral network. Instead, originators can create business opportunities by having new conversations with their existing partners.
Banking relationships may be the ideal starting point. Banks have earned a reputation for enacting fairly conservative lending guidelines, a characteristic that is often more pronounced when it comes to commercial mortgage lending. Mortgage bankers deny financing requests for any number of reasons, but many turndowns are the result of credit, documentation, or property issues. For example, traditional lenders seldom lend on properties with environmental concerns – like a gas station or automotive body shop.
Prospective borrowers who are unwilling or unable to produce tax return documentation also may have difficulty working with their local bank. Bankers who are forced to turn down an existing client for mortgage financing are in danger of losing all of that client's business with the bank. They'd prefer to save the relationship by referring the client to a trusted partner who can provide an alternative lending solution.
Originators can set some time with their banking referral partners to learn about their commercial lending "box" – that is, the deals they will or won't do. Armed with this information, the originator can build their commercial business to fill the gaps and capture bank fallout opportunities.
Promote commercial capabilities
Originators looking to close commercial loans must take concrete steps to raise awareness. These days, one must do more than just print new business cards or add "commercial" to their email signature.
LinkedIn may prove to be a more productive starting point. Referral partners and prospective borrowers use this social network to connect with solution providers – if an originator doesn't clearly describe their ability to close commercial loans, they simply won't be found online.
The key is to keep in mind that networks like LinkedIn look for specific keywords in a profile that match with a user's search query. Originators who sprinkle terms related to commercial lending throughout their profile are more likely to show up in search results. A great place to start is the LinkedIn summary section. Adding a brief description of one's ability to meet the commercial real estate needs of investors and business owners in this section makes it easier for LinkedIn to identify a profile as worthy of promotion.
But originators don't need to rely on search algorithms alone. Connecting with other commercial real estate professionals on either a one-to-one basis or through groups can be a faster way to expand one's network and generate new leads.
Building relationships with experienced commercial lending pros can also help originators increase their knowledge and confidence level – both of which are crucial in the commercial space.
Sourcing commercial leads takes time, especially for those who only recently decided to diversify their residential business. Taking the steps outlined here can help originators get started. Once they get acclimated, mortgage pros will no doubt develop their own tactics to generate new opportunities.
The focus will then transition from sourcing business to providing the best possible borrower experience – and that should be old hat for originators, regardless of their niche.
Zack North is the Director of Marketing for Silver Hill Funding.