Jump to winners | Jump to methodology
Women on their way
The 2023 MPA Elite Women awards celebrate 50 of the top female leaders in the mortgage industry across the US. To determine the prestigious list, nominations were submitted for strong contenders, who were then reviewed before the final selection was made. MPA asked the nominees, "What do you think makes a woman of influence?"
The responses reiterate the level of excellence required of 2023's Elite Women and what's expected of them:
"strong, present, teachable and has a desire to grow"

"someone who makes an impact, changes society and leaves a legacy"

"an ambitious individual thinker who has experience, drive and a true passion for her craft"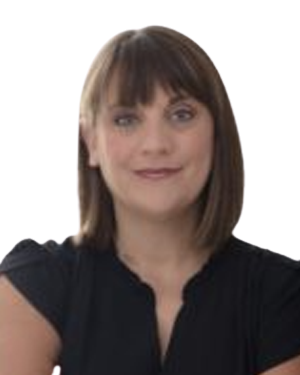 "I believe in setting up my team as a primary goal for the day. If they are running successfully with a full understanding of the capacity of the day, then my tasks will fall in line"
Stacy CaprioliNationwide Appraisal Network
Elite Women creating change
MPA asked all nominees if there was a lack of female leaders in the mortgage industry. The results are displayed below.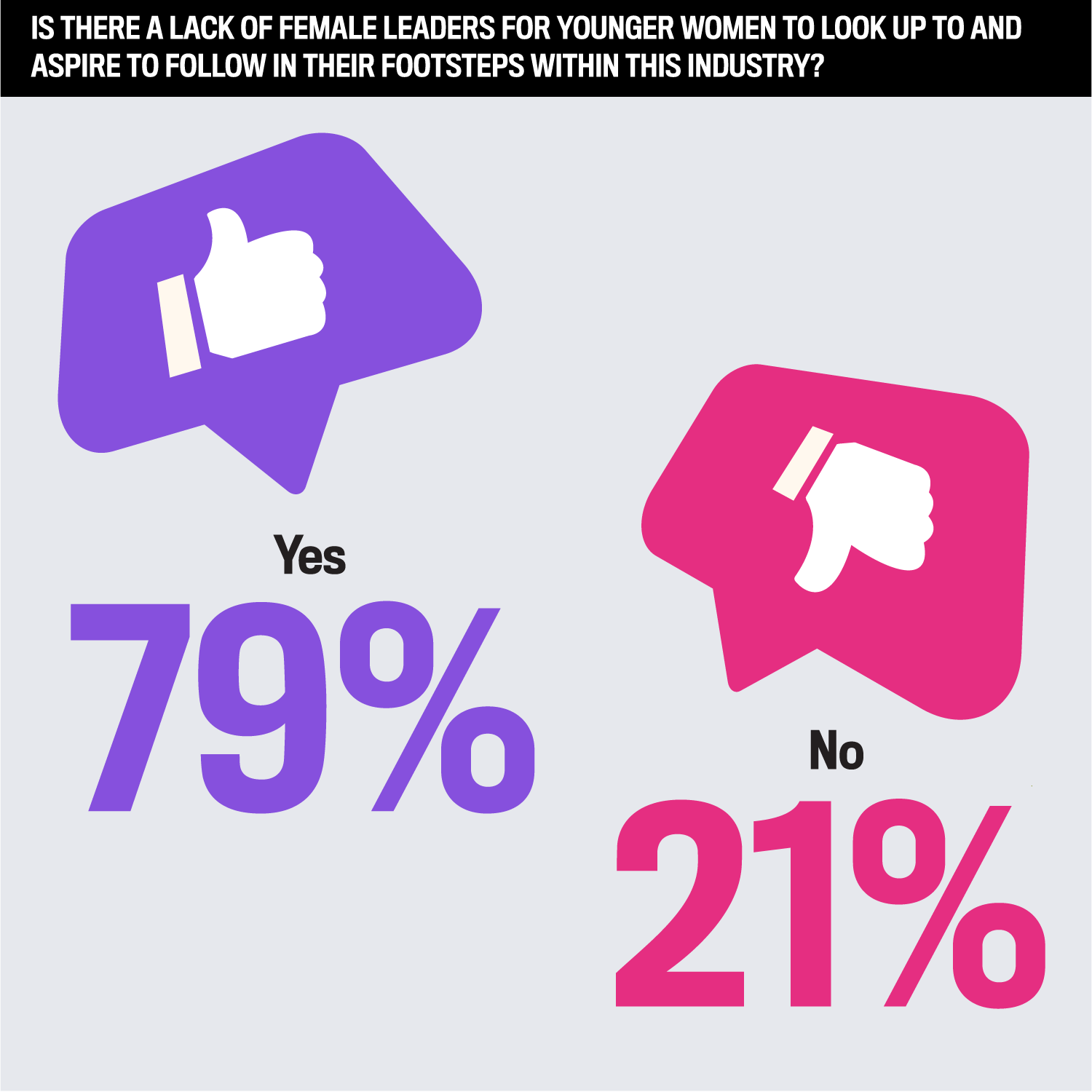 However, 2023's Elite Women are changing this dynamic with their outstanding abilities, which have earned them recognition among their peers.
"There is no job that is beneath me," says Erica LaCentra, chief marketing officer of RCN Capital. "I find that as people get into positions of management or upward levels like the C-suite, there are a lot of folks that take the mentality that 'this is beneath me' and 'other people can do this work.'
"I also have a willingness to be vocal as far as advocating for other women in my space and really calling attention to the disparity between how women are treated versus men in the space."
LaCentra has distinguished herself by winning the following:
2017 AAPL Member of the Year

2017 NMP Magazine Most Influential Mortgage Professionals Under 40

2018 MPA's Hot 100 and MPA's Elite Women

2019 NMP Magazine Mortgage Banking's Most Powerful Women

2020 MPA's Mortgage Global 100

2022 Women of NACLB

Industry expert Kathleen McSharry, senior director of tri-state debt and equity finance at Avison Young, puts forward her rationale for shaping the mortgage sector.
"A woman of influence puts the clients' needs first, works diligently, pays attention to detail and shows a willingness or ability to think creatively," she says.
Melissa Cohn, regional vice president and mortgage banker at William Raveis Real Estate, Mortgage & Insurance, describes how she is driving change and offering a role model for other women to follow.
She says, "I think I work harder than anyone else. I don't have a 9-to-5 mentality. The first thing I do when I wake up is check my emails and the bond market, and I work as long as it takes every day to get the job done. I'm not afraid of challenges. I don't just take the easy loans."
After graduating from Smith College in 1982, Cohn got into the mortgage business, launching The Manhattan Mortgage Company in 1985. Since then, she has:
grown her business into the no. 1 residential mortgage broker on the east coast with over $5 billion in yearly volume

been nominated as a leading LO by Mortgage Women Magazine in 2023

been nominated as a top LO in the Scotsman Guide in 2023

attained the top-producing LO for William Raveis Real Estate, Mortgage & Insurance

To make the most of her talents, Elite Woman Stacy Caprioli is guided by her team, even though she is chief appraiser at Nationwide Appraisal Network and has 17 years of industry experience.
"I believe that my ability to lead with a strong focus on not only where we are but also where we are headed is a trait that has set me aside from peers. I am also always available to assist in any of the roles I lead," says Caprioli. "There isn't a day that I do not pivot to assist one of my team members and often start my day with, 'Where do you need me the most?'"
Underscoring her ability to add value across a range of operations, Caprioli is:
a certified residential appraiser in the states of WI and VA

a real estate sales agent in the state of WI

a candidate for accreditation with the Appraisal Institute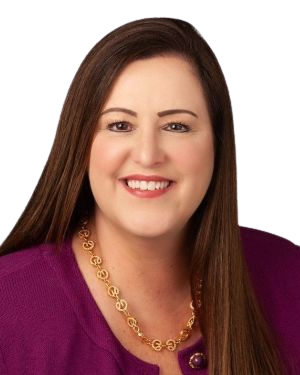 "We have amazing women working in this industry, and I believe now more than ever is the time for them to push into that uncomfortable zone and take the risks they know they need to"
Cristy WardMortgage Connect
Words of wisdom from 2023's Elite Women
Illustrating the breadth of talent and skills in the industry, MPA asked the nominees, "What do you see as your biggest strength?"
Feedback ranged from perseverance to loyalty to honesty:
"hard work, knowledge, patience and diligence"

"grit and integrity"

"having a huge book of business and placing myself in the purchase account"

"a great communicator with my clients"

The Elite Women 2023 are not only leading by example but are also keen to share their advice with younger females following in their wake.
"Find a mentor and allow them to guide you as you continue to grow professionally," says expert McSharry. "Form alliances with people you admire and never pass up a chance to learn. Take credit for what you accomplish and don't apologize for doing so."
This theme resonates with Cristy Ward, Mortgage Connect's executive vice president and chief strategy officer and president and founder of the non-profit organization Women Empowering Women. She admits to a lack of belief in the early stages of her career.
"My advice would be to stop second-guessing yourself. I see so many women at the highest ranks still second-guessing themselves," she says.
Ward's driven attitude has enabled her to achieve success, and she illustrates that mindset.
"Be certain of your talents and what you can bring to an organization. Don't be afraid to ask for what you deserve; if you don't get it, you have your answer. Make whatever move you need to so that you are valued for what you bring. Be fearless and, most of all, be kind to everyone along the way," she says.
To foster more female leaders in the mortgage sector and create mentors, LaCentra also feels it's important to raise awareness about the achievements of others.
"Women naturally downplay their achievements because that's often what we're told to do," she says. "We're not bragging or appearing too headstrong. That mentality needs to go out the window. And I think the more we highlight that, the more women will see that and want to come into this space."
Going a step further is Cohn, who agrees that being proactive is the best path to recognition and bringing about meaningful change.
She says, "Men do not like to be challenged by successful, smart and aggressive women in business. My greatest struggles have been when I have come up against men that are challenged by me and want to hold me back, so they don't have to showcase their shortcomings."
Cohn also shared solutions that would change the face of the sector and create more female leaders.
"There are really two things that can be done: one is to promote more women, and the other is to work harder to recruit more women into the industry," she says.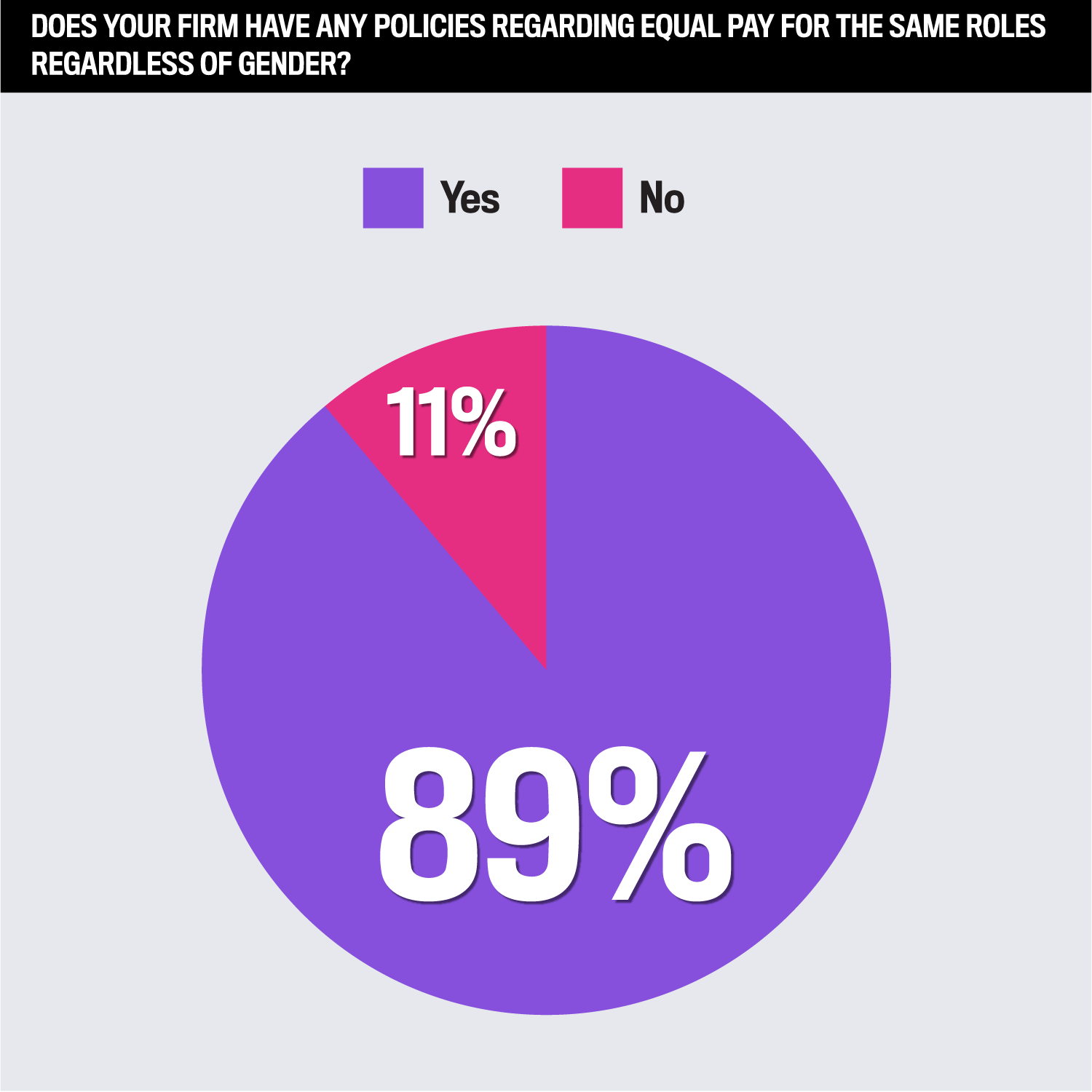 Obstacles conquered by 2023's Elite Women
in their mortgage careers
MPA asked all nominees, "What's the most difficult thing about being a woman in the mortgage industry?"
A selection of the responses was:
"Women like to cut other women down, thinking this helps them succeed."

"Managing work-family balance."

"The Boys' Club."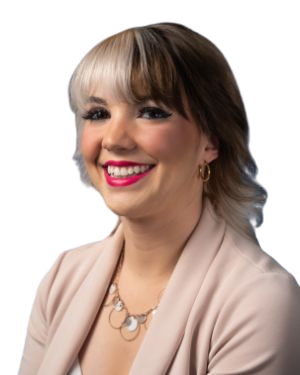 "Women naturally downplay their achievements because that's often what we're told to do. That mentality needs to go out the window"
Erica LaCentraRCN Capital
The Elite Women of 2023 have endured their own challenging situations where their gender has unfairly worked against them.
Caprioli openly reveals her own struggles.
She says, "As a woman, I have faced hurdles with unequal pay, scheduling demands and inadequate communication."
Caprioli recounts her strategies for overcoming these issues:
open, honest and direct communication

being logical and factual

increasing knowledge

"The key to growth is expanding your knowledge base and having a supported basis for advancement," says Caprioli, who actively participates in her firm's mentorship program.
LaCentra recounts facing discrimination, harassment and being discounted.
She says, "There are going to be those people, typically men, who think women don't know as well as they do, and one of the things that has allowed me to overcome it is just proving these people wrong and working hard.
"Sometimes that means working twice, three times or five times as hard as one of my male counterparts to get to where I need to be."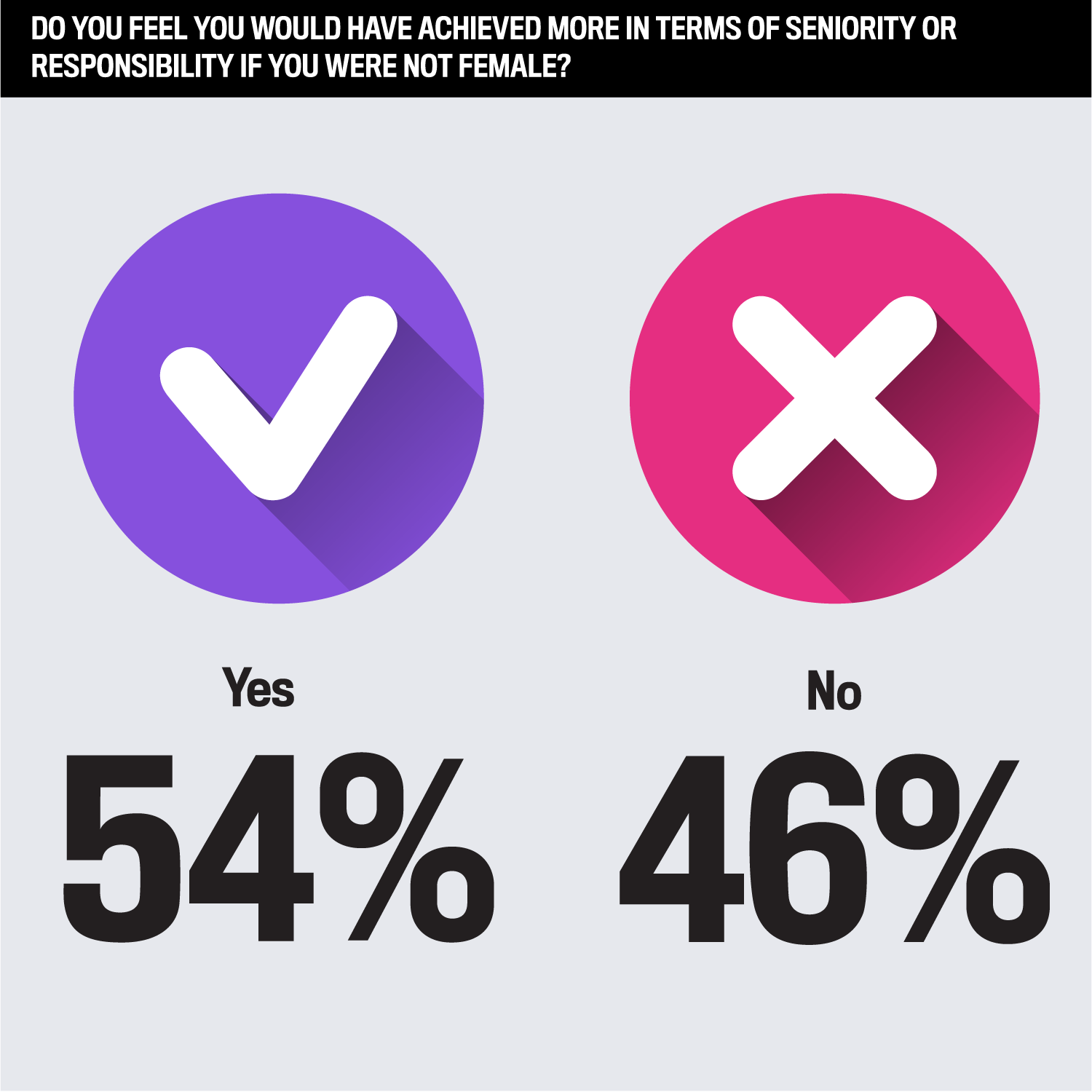 Abby Polin


Senior Vice President of Residential Lending




Draper and Kramer Mortgage

Alicia Brisbane


National Business Development Director




Stronghill Capital

Allycyn Bennett


Loan Manager




Sandstone Financial

Anne Nauts


Managing Partner and Senior Loan Officer




Arbor One Mortgage Group

Annmarie Edwards


Founder and Chief Executive Officer




AVE Mortgage

Ashley Wood


Vice President, Mortgage Verification Services




Equifax

Candice McNaught


Senior Vice President of National Sales




Supreme Lending

Coco Ke


Treasurer




Toorak Capital Partners

Corrina Carter


Owner and Chief Executive Officer




CMS Mortgage Solutions

Dawn Van Nieuwenhuyzen


Senior Mortgage Banker




Plains Commerce Bank

Deborah Robertson


Director of Sales




PowerHouse Solutions

Denise Panza


Senior Mortgage Banker




Total Mortgage

Heather Devoto


Vice President and Branch Manager




First Home Mortgage

Helda Saad


Assistant Vice President, Executive Project Manager, and Director of Mortgage Lending Operations




First Independence Bank

Jackie Studdert


Chief Operating Officer




Polly

Jamie Veight


Senior Vice President, Operations




Xactus

Jane Mason


Founder and Chief Executive Officer




Clarifire

Jane Floyd


Loan Originator and SE Regional Manager




NFM Lending

Jennifer Vallinayagam


Chief Operating Officer




Sun West Mortgage

Katie Sweeney


Chief Executive Officer




AIME

Kim Krick


Vice President, Eastern Region Wholesale Division




Freedom Mortgage

Laird Nossuli


Chief Executive Officer




iEmergent

Lana Izgarsheva


Chief Operating Officer




A&D Mortgage

Laura Brandao


Chief Growth Officer and Partner




EPM

Leah Goldmintz


Senior Vice President, Capital Markets




CoreVest Finance

Leah Sommerville


Senior Account Executive




DocMagic

Lesley Alli


Chief Investor and Industry Relations Officer




Homepoint

Linda Davidson


Branch Manager and Senior Loan Officer




Fairway Independent Mortgage

Lori Lewis


Branch Manager




CrossCountry Mortgage

Luisa Bedoya


Vice President and Senior Mortgage Planner




MSA Mortgage

Maria Moskver


Chief Executive Officer




Cloudvirga

Martha-Rosalind Stainton


Co-Founder and Partner




Potomac Point Group

Megan Marsh


Co-Founder and Loan Originator




Co/LAB Lending

Melinda Wilner


Chief Operating Officer




United Wholesale Mortgage

Melissa Wright


Chief Sales Marketing Officer




American Pacific Mortgage

Melissa Cohn


Regional Vice President and Vice President, Mortgage Banker




William Raveis Real Estate, Mortgage & Insurance

Natasha Robinson


Vice President of Renovation Lending




Guaranteed Rate Affinity

Patty Arvielo


Co-Founder and Chief Executive Officer




New American Funding

Serene Vernon


President and Shareholder




LoanStream Mortgage

Shana Jones


Vice President




The Federal Savings Bank

Shannon Johnson


Program Manager/Business Architect




Tavant

Stacey Maisano


Director of Business Development




Polunsky Beitel Green

Stacy Caprioli


Chief Appraiser




Nationwide Appraisal Network

Tawn Kelley


President




Taylor Morrison

Tiffany Searcy Wright


Vice President/Mortgage Banker




Regions Bank

Valerie Saunders


President-Elect




National Association of Mortgage Brokers
Nominators were asked to describe the nominee's standout professional achievements over the past 12 months, initiatives and innovations, and contributions to the mortgage industry.