It helps both tenants and property owners achieve similar aims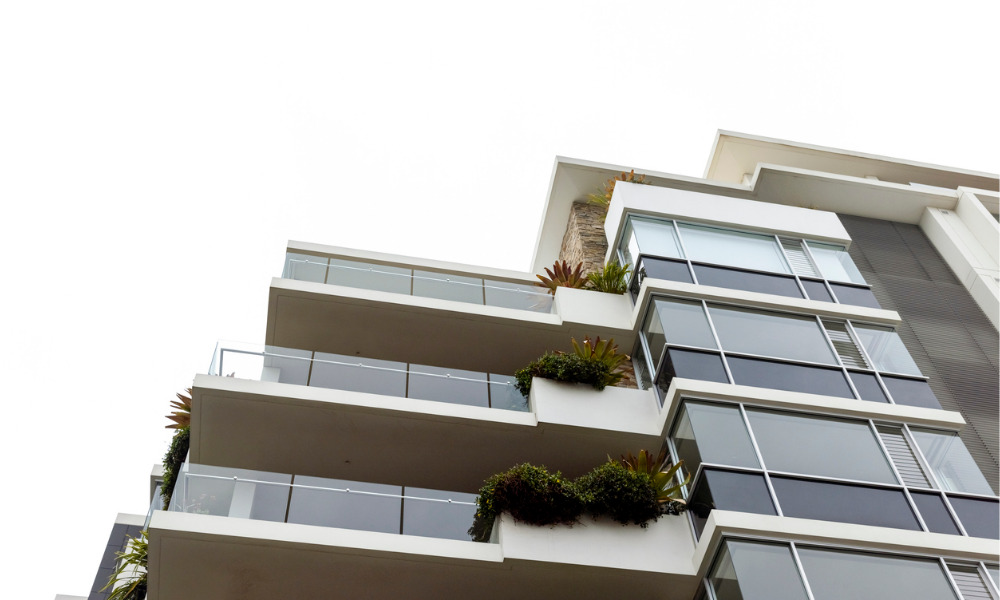 Multifamily properties are experiencing an uptick in activity amid a softening single-family housing market. For investors in the apartment sector, the key is on proving – and improving – equity, sustainability and resilience – which starts with helping tenants bolster their credit scores.
Enter Esusu Financial Inc. helping tenants to build credit while enabling investors to create a social impact fund. The platform was at the center of discussion during the latest weekly seminar by CBRE – self-described as the global leader in commercial real estate services and investments – with advice for investors on achieving the equilibrium between commerce and social advocacy.
Esusu founder and co-CEO Samir Goel discussed how his firm ensures tenants who pay their rent on time are able to use those payment histories toward improving credit scores. Payments are reported to credit rating agencies who record the transactions not unlike payments made on a credit card, he explained.
"We like to call it the plumbing," Goel said. "Basically, the integrations with property management software and with the credit bureau. So a renter pays rent; we get that data; we transform it and report it to all three credit bureaus. And it appears on your credit report a little bit differently than a credit card, but for all intents and purposes, the same thing."
Read more: Fannie Mae pushes adoption of on-time rent payment reporting
Goel estimated how many tenants are using the system: "So that number changes by the day. I may not have an exact number for you, but I'd say our partners today cover about three million rental units and we're active in about 30% of that. So we're looking at well over a million renters."
The arrangement satisfies both ends of the transaction: Multifamily investors needing data to measure their social impact and renters needing a way to build credit. Esusu describes itself as the leading financial technology platform leveraging data to empower renters and improve property performance.
Goel said the company was forged from personal experience shared with co-founder Wemimo Abbey: "I grew up in an immigrant family from New Delhi, India, and our pathway to pursuing the American Dream, so to speak, was just harder than it should have been," he said. "Unfortunately, my father was mugged on his first day in the country. We didn't really have a place for shelter, and a lot of my upbringing was just watching my parents work miracles with no credit and very limited financial resources so that I could have some of the opportunities I've been afforded."
Wemimo's initial path was similarly rocky after his family took out a 400% payday loan when they first emigrated from Nigeria, Goel noted. "And so, inspired by our shared experiences, we founded Esusu with this core premise that no matter where you come from, the color of your skin or your financial identity, it shouldn't determine where you end up in life."
Read next: Freddie Mac incentivizes reporting of on-time rental payment
More pragmatically, he added the platform enables partnering with large owners and operators of multifamily real estate so that when renters pay rent on time, they can build credit just like homeowners do. "And when renters fall behind on rent, we pay them with zero interest financing paid to the landlords," he added.
Amanda Nunnink, senior managing director at Kanye Anderson Real Estate and co-head of the firm's Multifamily Impact Strategy, spoke about how the platform had aided her firm and the tenants with whom they deal.
"What Esusu brings is an application that is easily reviewed and obtained by residents so they can understand the factors that go into their credit score," she said. "They can see live how it moves with their on-time rent payments and they also are engaged in what factors and what rights they have in terms of building credit. So I think the program really supports that financial mobility. That is something that's really important to our impact investors. But at the same time as an owner, it gives us measurable outcomes because, as I mentioned, our stats through our partnership, 97% of the renters in our portfolio at Kayne Anderson are using Esusu today. And we're seeing 67% of those renters in just three months' time have an increase in credit scores - and that increase was 20 points. So really incredible measurements."
Read more: Credit score to buy a house: Everything you need to know
Such measurable results have been gauged in a mere three months, she noted. The impact, Nunnink added, is transformative: "Housing is a social determinant of health and well-being, and housing stability, we know, affects everything from a children's test score to mental health, physical health, job opportunity. And so Esusu's microloans strategy for us at Kayne Anderson is really the first tool in our toolkit from an eviction diversion standpoint. We've only been partners with them for roughly three months, but we've seen 36 residents benefit from this microloan rent relief program within our portfolio. They have collectively received $73,000 over, let's say, a quarter. And as you all know, evictions are expensive. And so for us, had those 36 evictions not been prevented, that estimated cost is $226,000. So if you look at what we are paying to partner with Esusu, that's a 15 multiple on that quarter in terms of proving out this microloans strategy and also sort of their broader host of benefits that face our renters today."
Goel explained that Esusu is a West African term essentially conveying "if you want to go fast, go alone. But if you want to go far, go together, because our futures are all linked." Now, it suggests, the results among the platform's users illustrate how it's living up to its name.