Extreme pessimism among the largest generation up 6% from last year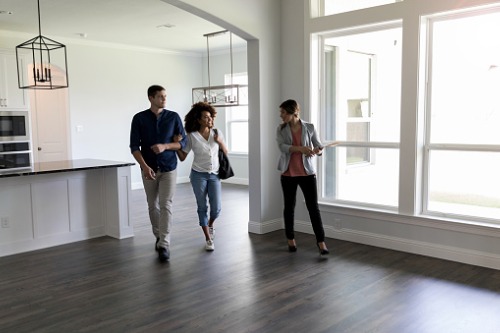 Apartment List's 2021 Millennial Homeownership Report has some shocking findings. While the belated entry of millennials into the housing market was one of the stories of 2020, and one of the tailwinds mortgage pros are counting on for 2021, 18% of millennial renters surveyed said they never expect to own a home, up from 12% the year before. Clearly, while many millennials are entering the housing market, many others are coming to believe it's out of their reach.
Rob Warnock, a research associate at Apartment List, explained why so many of these millennials feel like they'll never achieve homeownership. Their pessimism, he explained, is due in large part to skyrocketing housing prices and a sense that a 20% down payment is something they could never afford. He noted, as well, that coming of age during the Great Financial Crisis created a combination of anxiety and pessimism when it comes to the housing market. The COVID-19 pandemic hasn't helped to alleviate that.
"At least in 2008 home prices didn't skyrocket," Warnock said. "We had a global recession, unemployment went up and people struggled to find an income, but housing prices responded to that…Now the economy is doing very poorly, unemployment is high, while the housing market is moving along as if this isn't an issue."
He attributes some of this millennial pessimism to a sense of "unfairness" in the housing market, a belief that they're locked out. Survey data backs that up, with 74% of the respondents who don't expect to ever own a home claiming they can't afford one. In addition, 63% of all the millennial renters surveyed had $0 saved for a down payment, and only 15% had more than $10,000 saved.
To Warnock, that sense of unfairness isn't unfounded. In our current recession, many more people are being left behind while whole swathes of society have seen their financial situations actually improve. Those who have been left behind are disproportionately younger. While many millennials entered the housing market in the past year, many others are being left behind.
The survey also shows that Black millennials see themselves as even further away from homeownership than their white neighbours. By age 30, only 20% of Black millennials own homes, as opposed to 51% of whites. Even compared to Black gen-xers and baby boomers, Black millennials are further behind in homeownership.
Read more: Hot sellers' market drives improvement in housing sentiment
Interestingly, 21% of those respondents who expect to never own a home claimed buying a home is "financially risky." Warnock said this might be a holdover from the millennial experience of 2008, considering that at almost any other point in modern American history, the housing market has been a solid investment.
While these numbers point to a gloomy outlook for millennials, they also show some signs of opportunity for mortgage professionals. Through education and outreach, mortgage pros can show these disaffected renters how they can surmount the challenge of a down payment. They can explain how today's low-rate environment can offer a chance for affordable homeownership that huge listing prices on properties might not display. It's easy for a younger person who's never owned property to look at a $500,000 home and think they'll never achieve homeownership. It takes education and creativity to capture that market and show them that it's easier than they might think.
"The signals that we get from our survey are that affordability, and in particular the down payment, is the biggest financial hurdle that causes a lot of millennials to feel locked out of the housing market," Warnock said. "Getting the word out on new, more innovative forms of financing that address those upfront costs of ownership would be extremely valuable for millennials."