Broker explains what first-timers can expect, how their originator can help them through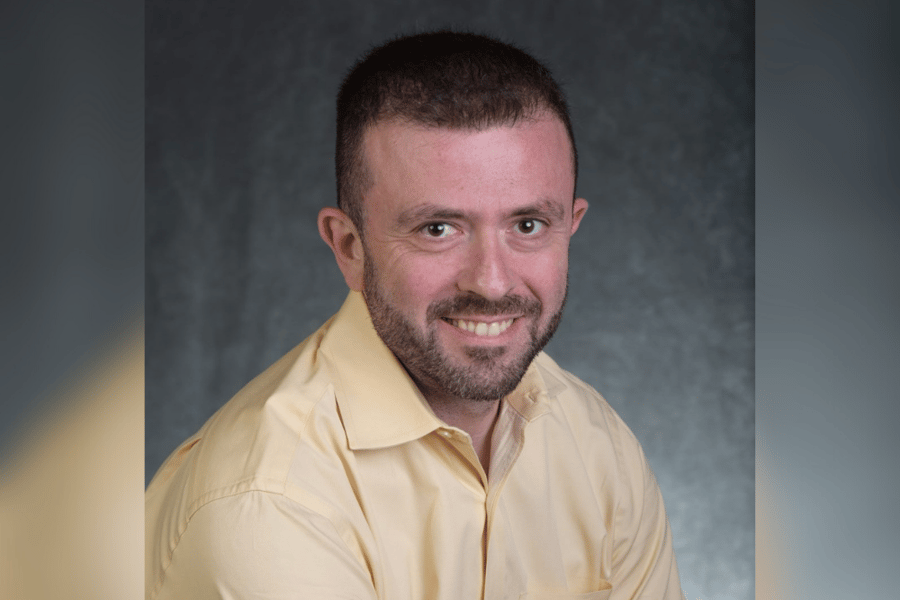 While experts predict rates to rise somewhat this year, potentially marking the end of the refi boom, most have said that the continued entry of millennials into the purchase market will help mortgage pros maintain their volumes. But how can mortgage pros win for these first-time homebuying clients when they don't have a historically low rate to offer as the reward for navigating the punishing homebuying process?
To find out, MPA spoke with Yury Shraybman (pictured), mortgage broker with Innovative Mortgage Brokers in Philadelphia. Shraybman, works closely with his first-time homebuyer clients to navigate the new challenges they're facing. He explained that in a rising-rate environment, first-time homebuying clients will face two key new challenges but enjoy two new benefits. He laid out how mortgage pros can best address these challenges and win out for these first-timers.
Challenge #1: Limited buying power
"They're going to experience decreased buying power," Shraybman said. "Because of limited supply, a lot of buyers are bidding over asking price, and they can do that because the interest rates are so low. Once they start going up, that buying power will decrease."
In that environment, clients will have to revise their expectations around what they can afford. Shraybman noted that geography will play a key role in this. Borrowers in California will struggle more than borrowers in Pennsylvania, simply because of how much houses cost in each state.
In the face of these challenges, he believes it's crucial for an originator to have access to different programs. They should be able to use Fannie and Freddie loans as a minimum, while knowing when FHA or even non-QM products will get a borrower over the top. Knowing the guidelines inside and out is key to overcoming the buying-power limits of a high-rate environment. Shraybman is a particularly big fan of FHA programs for the simple fact that, if used right, they can often deliver a lower rate to your borrower. They do come with one drawback, however, which Shraybman sees as the second big challenge first-timers will face.
Challenge #2: Reticent sellers
One of the more surprising challenges Shraybman's first-time clients currently face, is an unwillingness to sell among property owners when they see an offer comes via an FHA loan. For whatever reason, be it stigma or misunderstanding, Shraybman sees sellers who see an FHA borrower as inherently riskier, and therefore will not let their offer advance.
"There's a lot of misconceptions," he said.
Addressing this challenge requires both knowledge and communication skills. Shraybman often has to reach out directly to the listing agent to explain what the FHA loan really is. He has to explain that FHA doesn't mean 'bad borrower', especially if they have an approval in hand along with a mortgage commitment.
While a rising rate environment will throw new challenges on first-time homebuyers, Shraybman also thinks it will provide them with a few new benefits when it comes time to apply for the mortgage.
Benefit #1: Faster turn times
Turnaround times have been, arguably, the biggest issue mortgage pros have faced through the second half of 2020. While some outfits can tout closing loans in two weeks, closing times are averaging the better part of two months. Those closing times can be especially frustrating for first-time buyers, unfamiliar with how long these things take.
If rates do rise significantly and cause refi volume to taper off, mortgage pros and first-time buyers can both take some solace in the fact that their loans should close faster. Shraybman explained that with underwriter resources less stretched, he can lower his turn times, giving his borrowers a key advantage as they try to buy a home.
Benefit #2: Slowing house-price appreciation
"House-price appreciation right now is going up too much," Shraybman said, noting the record highs markets seem to be hitting as demand outpaces supply. While a slowdown in house-price appreciation may come more gradually as rates rise, Shraybman believes it could eventually negate some of the challenges posed by decreased buying power among borrowers. While nobody expects prices to decline significantly as rates rise, the simple fact of their slowdown should make markets a little more breathable for first-time homebuyers.
Improve client engagement and customer journey with the help of the latest digital tools. Find out here.