Lower-income and renter groups grew more optimistic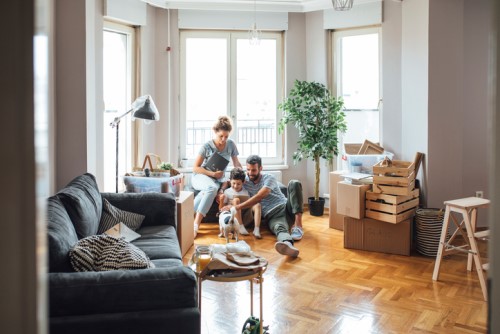 Home purchase sentiment posted a 3.7 point uptick in January as market conditions continue to favor sellers, according to new data from Fannie Mae.
Fannie Mae's Home Purchase Sentiment Index (HPSI) rose 3.7 points to 77.7 last month, reversing much of December's decline. Fannie Mae chief economist Doug Duncan said that the increase was mostly driven by a substantial spike in the share of consumers reporting that it's a good time to sell a home.
"Interestingly, lower-income and renter groups were more optimistic this past month across nearly all of the sentiment index's components. We will pay close attention to see if this newfound optimism develops into a trend, which could indicate either that some demographics who have been more negatively impacted by the pandemic may be starting to feel the economic recovery or that this is a response to the additional stimulus enacted in December," Duncan said. "Among owners and higher-income groups, however, the other five components of the index remained relatively flat or slightly negative, suggesting to us that some consumers are waiting to gauge the effectiveness of any new fiscal policies and vaccination distribution programs on both housing and the larger economy."
Highlights of the survey include:
The net share of Americans who say it is a good time to buy a home held steady at 52% in January.
The net share of those who say it's a good time to sell a home increased seven percentage points to 57% in January.
The share of those who say home prices will increase over the next 12 months remained unchanged at 41%.
The net share of Americans who think mortgage rates will go down over the next 12 months inched up one percentage point to 9%.
The share who say they are not concerned about losing their job in the next 12 months was still unchanged at 75%.
The share who say their household income is significantly higher than it was 12 months ago increased one percentage point to 21%. The component was up five percentage points year over year.